Important Dates
6 February: 

Waitangi Day

 – School closed

7-8 February: 

School photos

11 February:

Year 9 Meet the teachers (6—7pm)

11 February: BoT meeting
11-13 February:

9Kelly Noho Marae

14 February:

WHS Aroha day to choose activities for the year

18 February:

Whānau hui (6pm, Taraika Marae)

26-28 February:

9Riley Noho Marae

1 March:

Athletics Day

4-6 March:

9Royal Noho Marae

6-8 March: 

9Howell Noho Marae
NOTE: You can access the school calendar on our website: WHS School Calendar
Welcome to 2019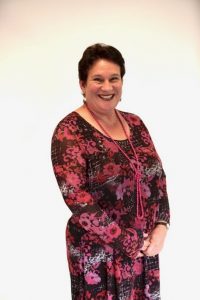 On behalf of the Board of Trustees at Wellington High School we welcome new students and families to our school as well as welcoming back our current students and their families.
Congratulations to all students who sat NCEA exams at the end of last year. The Board are currently analysing the results from these exams to inform our decision making for the year.
We encourage all parents and students to realise the importance that attending school has on learning.  Research shows us that attendance is vital for good grades and encouragement from home to come to school each day is a vital part of supporting all our young persons' learning.
Our dedicated staff have already been  busy over the last few weeks preparing for the school year and welcoming students.
Finally, we encourage all new families to join our Te Whānau a Taraika. You are all welcome to attend the next hui which will be held in Taraika. Please keep and eye on the weekly wrap-up for details of the date and time.
Deanne Daysh, Chairperson Wellington High School Board of Trustees