Fulbright Scholarship "Life Changing"
Michael Harcourt has returned to WHS after two terms in New York where he was investigating what it means to be culturally responsive and how ethnic identity shapes the learning that occurs in history and social studies.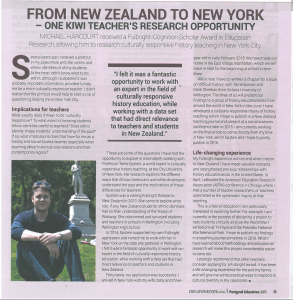 Food & Fashion Trip #5 – Update by Dominic Killalea
The Food and Fashion students arrived back in Wellington on Friday after a busy last few days in Paris!
Below is an excerpt from the updates by Deputy Principal, Dominic Killalea.
Tuesday started with an open top boat cruise from Pont Neuf on the river Seine and a chance to find out more about the history related to Paris and its many monuments. Most were thrilled with this and were snapping many pictures, and one student fell asleep! We left Pont Neuf and made our way back to the Marais. This has become a bit of a favourite place for the students – hip and cool (although I'm not sure those words still are). We were there to try some Paris falafel. We put in the orders (23), watched as they made them with frightening speed (they need to as I saw long queues for this place a few days ago) and we took our food and drink and retired to the nearby Jardin des Rosiers. 

Good food, good company and a good rest after a highly paced last 2 weeks. 
We left Jardin des Rosiers for the requisite shopping on the Champs Élysées. We gave the students a few hours, they combined and headed off in different directions.  We met up with the students again in the shadow of the Arc de Triomphe at 4.30pm at which point some of them expressed their disappointment with the Champs Élysées and wanted to return to the Marais. So we split, not for the first time, with some returning to our accommodation and some going back to the Marais. Everyone was back for dinner, we had a brief meeting as it was packing night. This will be a challenge for some as there have been many purchases (some would say too many).

Singapore awaits – we arrive early morning there then set off for New Zealand just after 9pm Singapore time arriving in Auckland at about 10.50am. We're hoping to visit a water park and some of the students want to do a little shopping (believe it or not). Au revoir!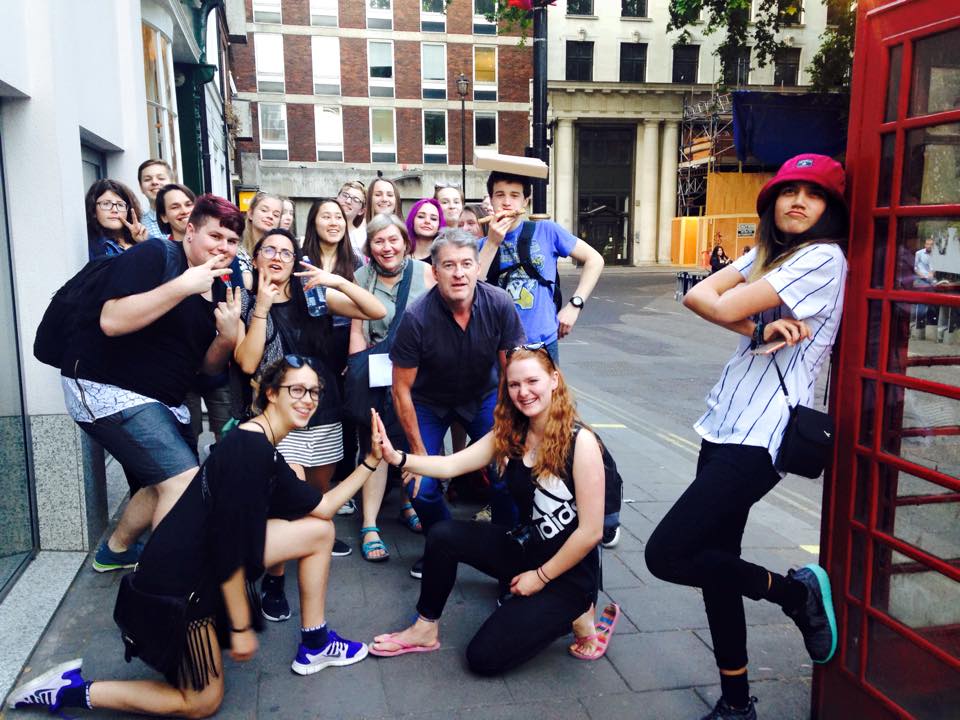 Te Whanau a Taraika : Kapa Haka Regionals
On 2 July 2015 our Kapa Haka group performed at the regionals in Porirua.  The group continues to make WHS proud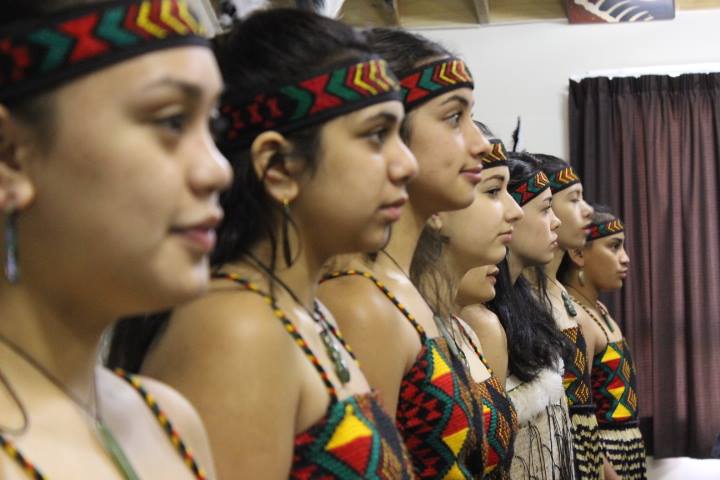 International Students
The start of Term 3 saw us welcome 25 new students from all around the world; Brazil, Chile, China, Japan, Germany, Austria, Denmark, France, Spain and Italy! 
The Annual International Dinner, held late in Term 2, was a huge success with food and entertainment from all around the world.  Graduation certificates were handed out and a great night was had by all.