Important Dates
Friday 9 December:

Junior Prizegiving in Herengatahi groups 

Friday 9 December:

End of Term 4
Term One 2023: Tuesday 31 January — Thursday 6 April
Tuesday 31 January: Year 9 students ONLY
Wednesday 1 February: New (to the school) Year 10-13 students, and Year 9
Thursday 2 February: Years 10-13 times to be advised; Year 9 full timetable
Friday 3 February: Full timetable all years
Meri Kirihimete!
We wish all our families and whānau a relaxing summer and a peaceful holiday.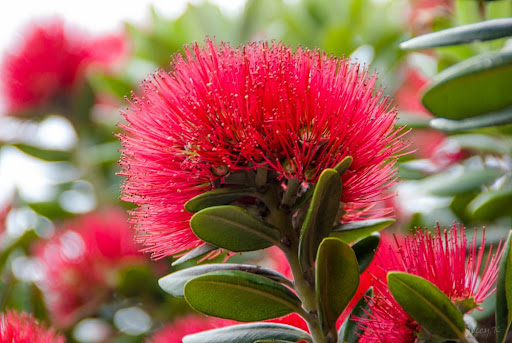 ---
Important Information
Sports and Cultural Photos
If your student was involved in a sport or co-curricular activity this year, then you may wish to download their group photos. Click on the link here, browse the gallery then enter your email address and the PIN 8197 to download images. The gallery will be available until the end of December.
---
The Aotearoa Bike Challenge
In February individuals and workplaces compete nationally to earn the most points by riding and encouraging others to do the same. You can ride anywhere, anytime from February – just a 10 minute ride is enough to take part.
Enjoy a ride
Log it here or connect your favourite cycling app (Strava or Map My Ride)
Earn points, climb the leaderboards and win prizes!
You can take part with WHS:
With a club/group – clubs are a great way to keep track of how much riding you and your friends can do as part of the challenge. Once registered, you can be part of a WHS group and can see who else has registered/is taking part and can support each other's progress.
For more information, follow this link!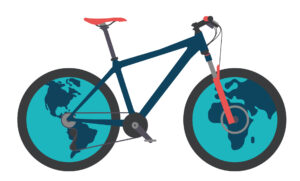 ---
What's Happening?
My Choice Day
On Wednesday we had electives running for the junior students. Here are some of the DIY Kakejuku hanging scrolls made by our Year 9s and Year 10s respectively.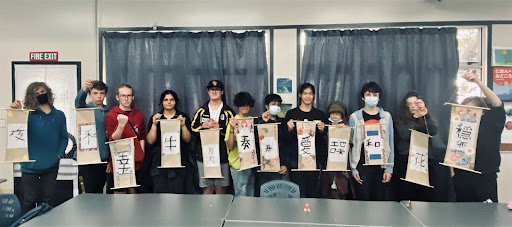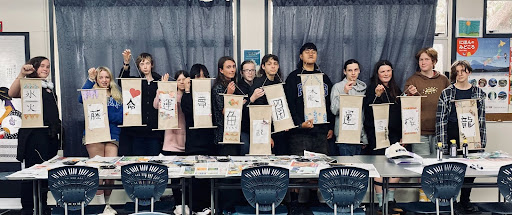 ---
Counselling
Kia ora koutou Wellington High School Whanau,
The end of the year is fast approaching us and it is nearly the start of the holidays and a well-deserved break for us all. We hope you have a safe and happy time doing plenty of things that make you feel good and recharge the batteries ready for 2023.
The Counselling Team and WHS hope you, your family and whanau end of year holidays go well and you manage to have a refreshing break with some relaxation with friends and family.
Remember: 
Give your time and presence
Be Active
Keep learning
Connect by talking and listening
Notice and remember the simple things that give you joy
The Counselling Team is not available at this time during the holidays but if things should be become a concern for you during this time then you can always make contact with professional help as follows. If you need to talk with someone over the holiday period then you can phone or text free to 1737 and this is available 24/7. If the concern or need is urgent and if you require an immediate response please contact the after-hours Mental Health Service Te Haika on 0800 745 477 or the emergency services on 111.
Mere kirihimete me ngā mihi mō te Tau Hou! Merry Christmas and Happy New Year! Have a good holiday break and do some things that you enjoy too.

---
He Kākano
It has been a great year for He Kākano students. Everyone has been engaged in subjects and activities throughout the school. Ngā mihi o te Kirihimete me te Tau Hou.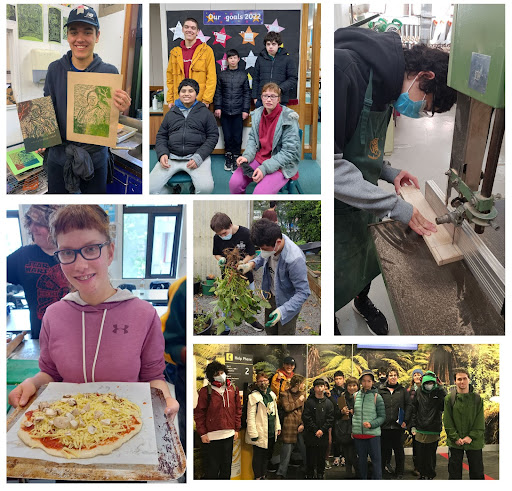 ---
International
International End of Year Activity Programme
Every year the international department organises a three week activity programme for those senior  international students not enrolled for NCEA exams. This year WHS combined with eight other Wellington schools to create a very full and exciting programme. It was great to collaborate across the region!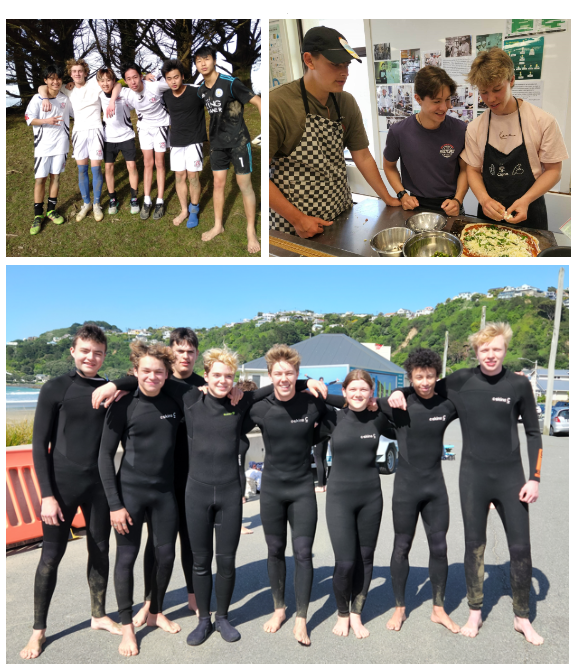 ---
Have You Thought About Hosting An International Student? 
Please consider becoming a host family for terms 1 & 2 next year. We have three students arriving for 2023 that we do not have homestays for.
Two 17 year old German boys 

One 16 year old German boy 
All of these students will be at Wellington High for half a year, arriving late January.
The 2023 homestay fee will be $320 per week.
After hosting more than 50 students a homestay Mum summarised the experience saying: "Hosting students opened up the world for our family. I can't think of the word to really describe how enriching the whole experience is."
Enquiries to: Di Jordan, homestay@whs.school.nz, 021 020 63860 or 04 385 8911 ext 781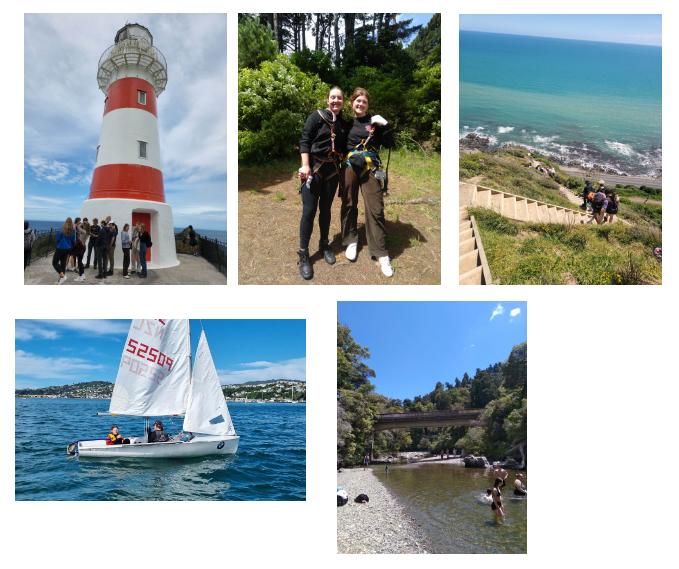 ---
Achievements 
Maths Competitions 
Following on from our successes at the regional Mathswell competitions in term 3, the following students also performed well in the national Maths competitions that were held earlier in the year.
For the Otago University Junior Maths Competition, distinction certificates were awarded to Joshua Chen, Elijah Michel, Max Clarke and Rune Nicholson for being in the top 15% of all entrants. Theo Keith was awarded a prize for being one of the top 30 Year 10 students in the entire competition.
For the Kiwi Maths Competition, merit certificates were awarded to Max Clarke, Alex Berry and Aleksei Kean for being in the top 25% of competition entrants. Elijah Michel and Joshua Chen received excellence certificates for being in the top 10%.
---
VUW Graduates
This week we received a list of former students who have graduated from Te Herenga Waka – Victoria University between June 2021 and May 2022. We hope you will join with us in acknowledging and celebrating the students' wonderful success.
You can view a list of the graduates here: WHS VUW Graduates
---
Sports
Bouldering
Yes, they did it again! Fynn Marno-Simpson & Io Arnold-Clark competed in the 2022-23 La Sportiva Climbing New Zealand Bouldering Championship held in Christchurch on Dec 3 & 4th.  With a record turnout of over 130 competitors from around New Zealand and internationally, Io secured first place in female Youth B and Fynn first place in male Youth A. So proud of you!