Important Dates
Monday 14 November:

Board meeting 6pm

Tuesday 15 November:

NCEA Teacher only day (2023 planning) – school closed

Monday 21 November:

NCEA Teacher only day (Accord day 8) – school closed

Friday 2 December:

NCEA exams end

Friday 9 December:

Junior Prizegiving in Herengatahi groups 

Friday 9 December:

End of Term 4
---
Important Information
Thank you to the Thomas George Macarthy Trust 

Wellington High School has received $8,500 from the Thomas George Macarthy Trust. The grant will be used for the purchase of books to be used in the Library. We are deeply appreciative of the Trust's continued support.
---
Metlink / Snapper Update

Metlink is introducing Snapper as an electronic payment method across the Metlink rail network during November 2022. Paying train fares with Snapper is cheaper, faster and easier than using cash or paper tickets. Read more here: Get ready to train with Snapper.
One Snapper card per person
Every person will need their own Snapper card to pay for their own train fare. This means students won't be able to tag on their friends. Unlike on the bus, the platform card readers can only tag on one person at a time. 
More information is available from the Snapper on Rail website or you can call Metlink's Contact Centre on 0800 801 700.
---
What's Happening? 
Design and Visual Communication (DVC) exhibition
This week, the Year 13 DVC students exhibited their architectural restaurant designs for Oriental Bay in the school foyer. The work, presented in both traditional sketching media, and digital 3D models has been of an outstanding level. Many of this year's cohort will continue with design studies at university in the coming year. We wish them the best!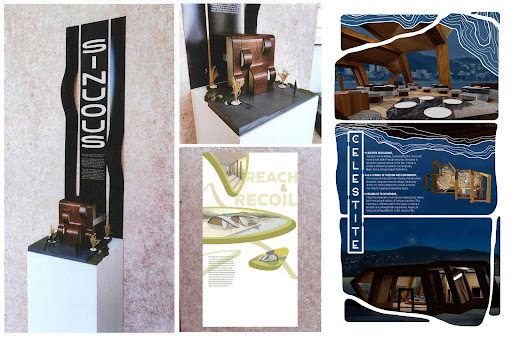 ---
Vera Ellen wins Aotearoa Music Award
Class of 2012 alumni Vera Ellen has won the Te Kaipuoro Manohi Toa | Best Alternative Artist award in the Aotearoa Music Awards for her 2021 album, It's Your Birthday! You can read more about Vera's success here.
---
He Kākano
We had perfect weather for a trip to the Wellington Zoo this week. The students learned how to plan their trip by writing a list of what to take, reading bus timetables to schedule the correct bus route and reading the Zoo map to find animal enclosures and feeding times. We attended a talk by a zoo keeper who showed us how certain animals communicate, such as the gibbon's dawn song, and how the capuchin monkey uses facial expressions. 
Back at school, the senior students have been working in teams using lego construction. This activity involves assigning each student as an engineer, supplier and builder to work together to construct an object using directional language and problem solving.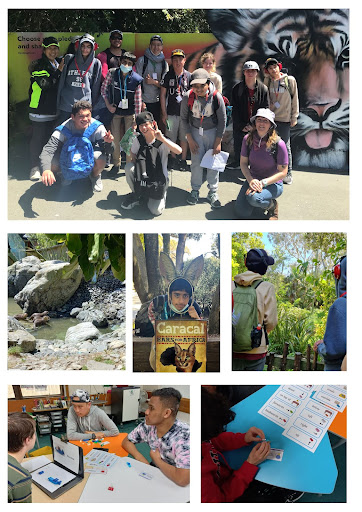 ---
Sport
Dragon Boating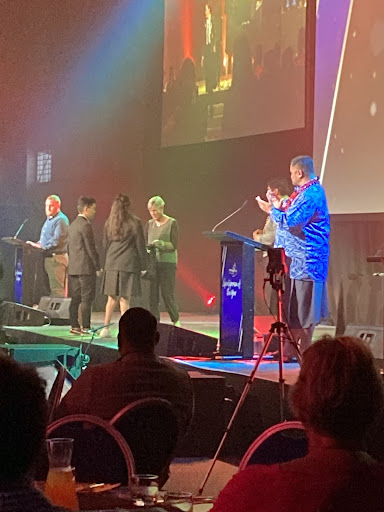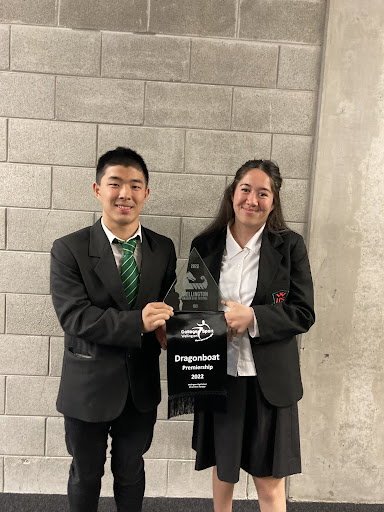 On Sunday, the College Sport Wellington Sportspersons of the Year awards were held in Porirua. Pictured are the students who attended representing WHS. Shout out to Aroha Aramoana-Murray and Kauri Sekido, who received the Dragon Boat prize as captains of our team. The Mixed Student team won first place at the beginning of the year, and should be super proud of all the mahi they put forward into training and racing.
---
Achievements
University Scholarship recipients 2022
We celebrate the following students who have been awarded scholarships to support their continuing education in 2022. This is the information we have up to 28 October.
University of Otago
Te Whare Wānanga o Ōtākou Entrance Scholarship recipients:
New Frontiers Excellence Entrance Scholarship
Ashwin Ellis
Florence Bragg
Inese Velde
Monty O'Rielly
Renee Acton
Rātā Petherick
Vice-Chancellor's Scholarship
Atom Gush
Donna-Rose McKay Entrance Scholarship
Caitlin Valins
Leaders of Tomorrow Entrance Scholarship
Chlöe Bowman
Georgia Savage
Hugo Randerson
Māori Entrance Scholarship
Josiah Metekingi
Hana Kilford
150th Entrance Scholarship
Oliver Mitchell
Raphael Raymond
Victoria University of Wellington
Te Herenga Waka — Victoria University of Wellington School Leaver Scholarship for 2023:
Tangiwai recipients
Anika Green
Atom Gush
Isaac Hayes
Levi Oliver
Rebecca Powell
Amie Sanson
Lulu Shepherd
Mara Williscroft
Totoweka recipients
Isobella Nicholas
University of Canterbury
Te Whare Wānanga a Waitaha Scholarship recipients:
Go Waitaha Canterbury Scholarship
Amelia Carey
Eva Gibson
UC Engineering Top Achievers Scholarship
Mali Courche
UC Hiranga Scholarship
Mali Courche
---
Mia van Oyen finds on-stage success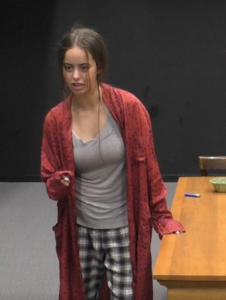 This year has been a busy one for Year 13 Student Mia van Oyen. Alongside her full time course work, Mia was seen recently at Circa Theatre in a new production of Wednesday to Come by Renée. She has just completed the rigour application process and been offered a place at Toi Whakaari, The New Zealand Drama School. The three-year acting course takes 20 students each year from the hundreds who audition nationally.
As well as appearing in several short films and an episode of Wellington Paranormal, Mia has been a member of the WHS Shakespeare Society and an active student in the Drama and Music departments during her time here. We wish Mia every success for a bright future.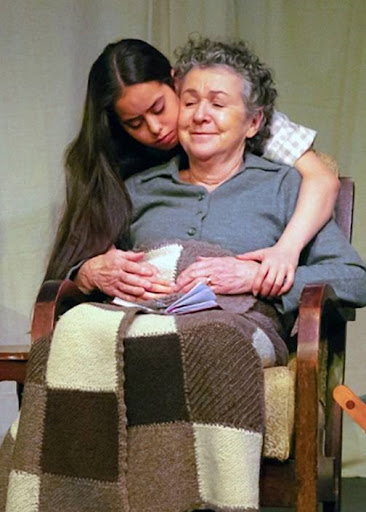 (Left, above) Mia as Violet in a scene from August: Osage County by Tracy Letts, (left) as Jeannie in Wednesday to Come at Circa, with Jane Waddell as Granna, (below, right) as Amy Winehouse in a self-devised scene.