Important Dates
Monday 7 November:

NCEA exams start

Friday 11 November:

Year 8 Experience afternoon school closes at 12.00pm for Juniors

Monday 14 November:

Board meeting 6pm

Tuesday 15 November:

NCEA Teacher only day (2023 planning) – school closed

Monday 21 November:

NCEA Teacher only day (Accord day 8) – school closed

Friday 2 December:

NCEA exams end
---
Important Information
Final magazine orders
The 2022 magazine will soon be heading to the printers!
If you haven't done so yet, it's not too late to order your copy ($20 each). Please email Student Services before the end of the day on Friday 4 November (today!).
---
What's Happening? 
WHS Senior Ball
This past Saturday, the Wellington High School senior ball was held at the Hunter Lounge on the Victoria University campus. The ball has been in the works for a number of months now, and the ball committee is elated that this event has finally come to fruition. On Saturday we had both Year 12 and year 13 students attend the ball, with a large turnout from both year groups. In the end, we had around 400 people show up.
It was an awesome evening filled with lots of dancing, lots of photos being taken with many people taking up the opportunity to use the Photo Booths, and of course eating up all of the delicious food that the Hunter Lounge provided us with. The ball committee was incredibly pleased that so many people had such a wonderful evening. As many of us on the ball committee are Year 13s, it was such a fun and exciting evening to finish our time at Wellington High School. We have had the absolute privilege to have organised this wonderful event and it has truly been such a fun way to wrap up a very turbulent year. This will be an event that I'm sure will be a very positive and fun memory in people's minds in the years to come when people are reflecting on the end of their time at high school.
Again, we as the ball committee feel incredibly privileged to have been involved in the organisation of this event, and we are so glad it turned out so successfully in the weekend. 
Anika Green – For the WHS Ball Committee ( Rata Petherick, Chloe Bowman, Sofia Delich, Jessie Davidson (Ticket Design), Aiobheann Byrne, Daniel Minto, Alex Buyck, Bella Das and Nikau Edmond-Smaill).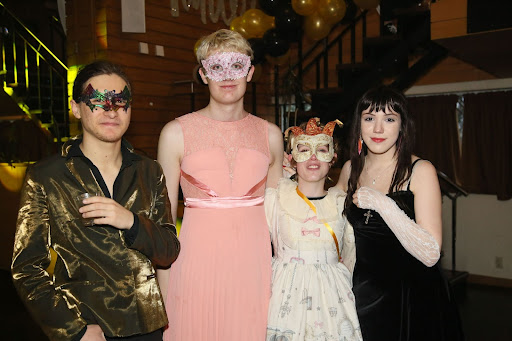 ---
Children's General Assembly
For the second year, Jasper Barkett-Greenberg (Year 11) represented New Zealand as a member of the Children's General Assembly in Denmark. With more than 50 delegates attending, Jasper was the only representative from Aotearoa, New Zealand.
As a member of the Forum (comprised of 12-youth/children selected from last year's 80-participants from around the world), Jasper enjoyed his special roles and responsibilities, which included helping to host an Ambassadors Lunch at Lego Campus (with ambassadors from 15 countries in attendance, as well as Mr. Mogens Lykketoft, former President of the UN General Assembly) — and co-leading the 'Engaging Workshop' for ambassadors, youth/children participants and parents at Lego House. Working with like-minded youth from around the globe who share similar concerns about the world and visions for the future was a meaningful and unforgettable experience.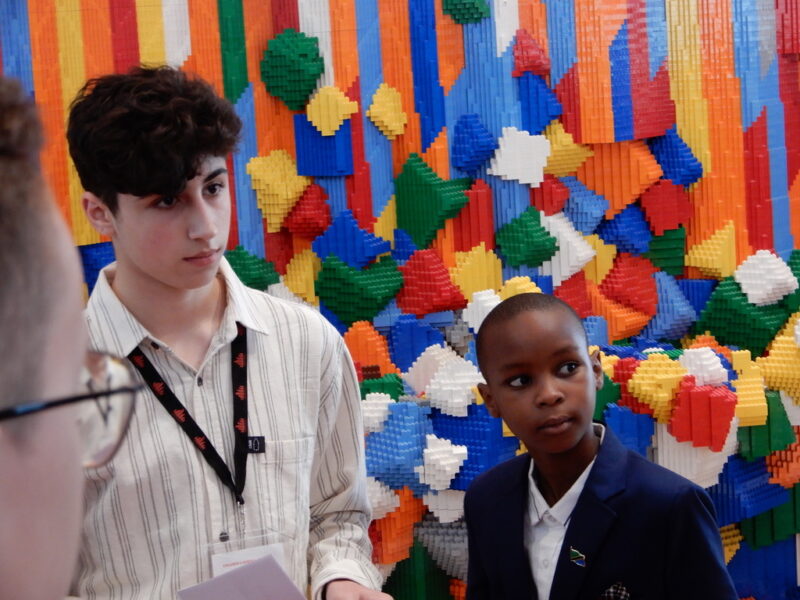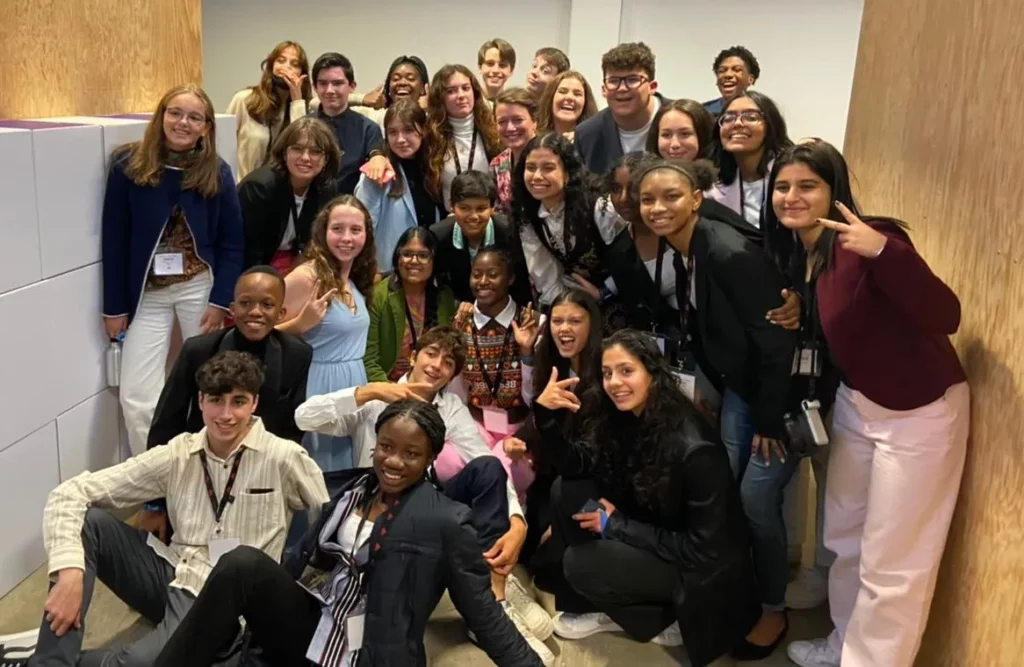 ---
Cullen Breakfasts at The Wellington 
On Tuesday the 1st of November, Rāta Petherick, Anika Green and myself attended one of the Cullen Breakfasts at The Wellington Club. For the past 20 years, Peter Cullen has arranged and hosted topical and inspirational speakers exploring topics such as business, arts, culture, sports, politics and more. Invitations are extended to people from within the Wellington community including a limited number of secondary students.
Peter Cullen himself welcomed us as we arrived and then we were ushered into the beautiful Ante Room where we had a delicious breakfast. After this, we went through to the Terrace Room to listen to Emeritus Professor Rob Rabel speak about his recent experience at Warsaw University and how the war in Ukraine has affected neighbouring Poland. It was a heartfelt and thought-provoking speech.
The other guest speaker was Winston Peters. He gave an interesting speech on NZ politics and the state of the economy. This was followed by a question and answer session. Only a handful of people were able to ask questions but Rāta and Anika both asked thoughtful and eloquently delivered questions of Mr Peters. I was incredibly impressed by their courage and political-mindedness. They were admirable representatives of Wellington High School. Both students are studying politics at university next year. I wish them all the best.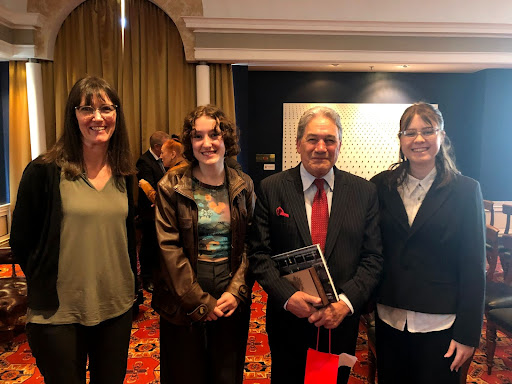 ---
ClubEPro8 Challenge
On Tuesday night we had three teams participate in EPro8 at Porirua College. For those who may not know,  EPro8 Challenge is an inter-school science and engineering competition. Every year over 10,000 students from 800 schools from throughout New Zealand take part in the popular event. Students take part in a series of competitions and events designed to promote science and engineering.
The Teams:
Clément Ausseill, Louis Beckett, Megan Davies, Thomas Ramsden
Viraaj Ravji, Alex Anderson, Aiden McElrea
Ollie Butcher, Jussa Aschenberger, Walt Payne, Sebastian Buzenberger
Over an intense 2 and a half hours teams had four challenges to choose from with each stage of the challenge worth a certain amount of points. Students had to have each stage checked before they could move onto the next all the while having to overcome obstacles such as faulty equipment, high pressure, and teamwork.
The challenges included making a vending machine, a road painting vehicle, an alarm clock system that brought coffee to your bed, and a magic show.
Two of our teams took out first and second place and will be competing in the grand finals on Thursday night at Porirua College.
In first place with 370 points was Viraaj Ravji, Alex Anderson, Aiden McElrea
In second place with 360 points was Ollie Butcher, Jussa Aschenberger, Walt Payne, Sebastian Buzenberger.
In eighth place was Clément Ausseill, Louis Beckett, Megan Davies, Thomas Ramsden
Congratulate our wonderful students, they did an amazing job!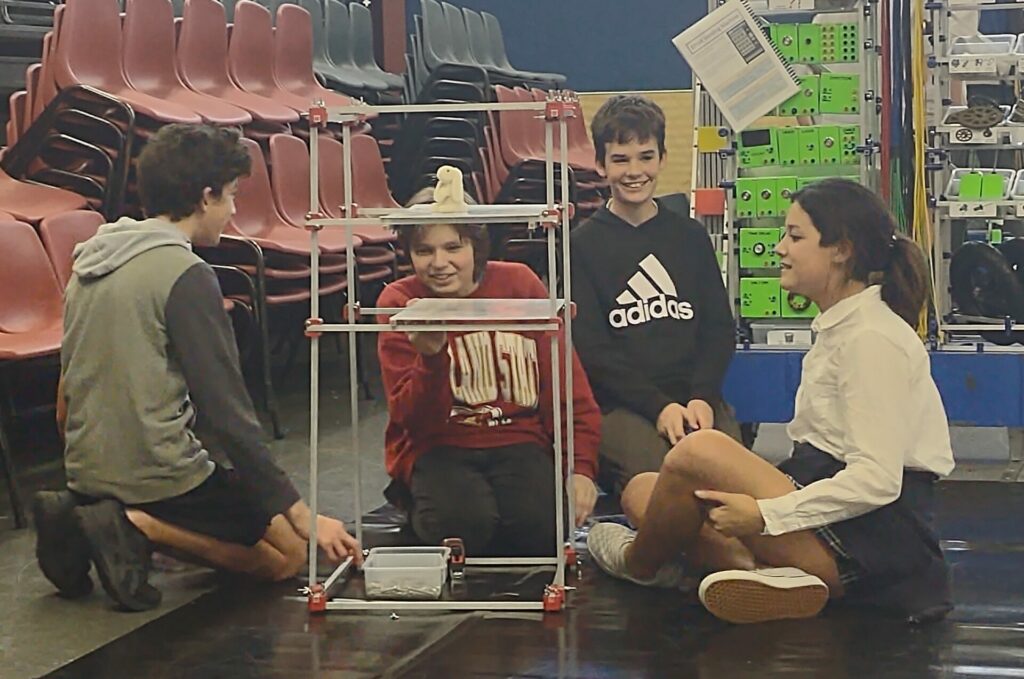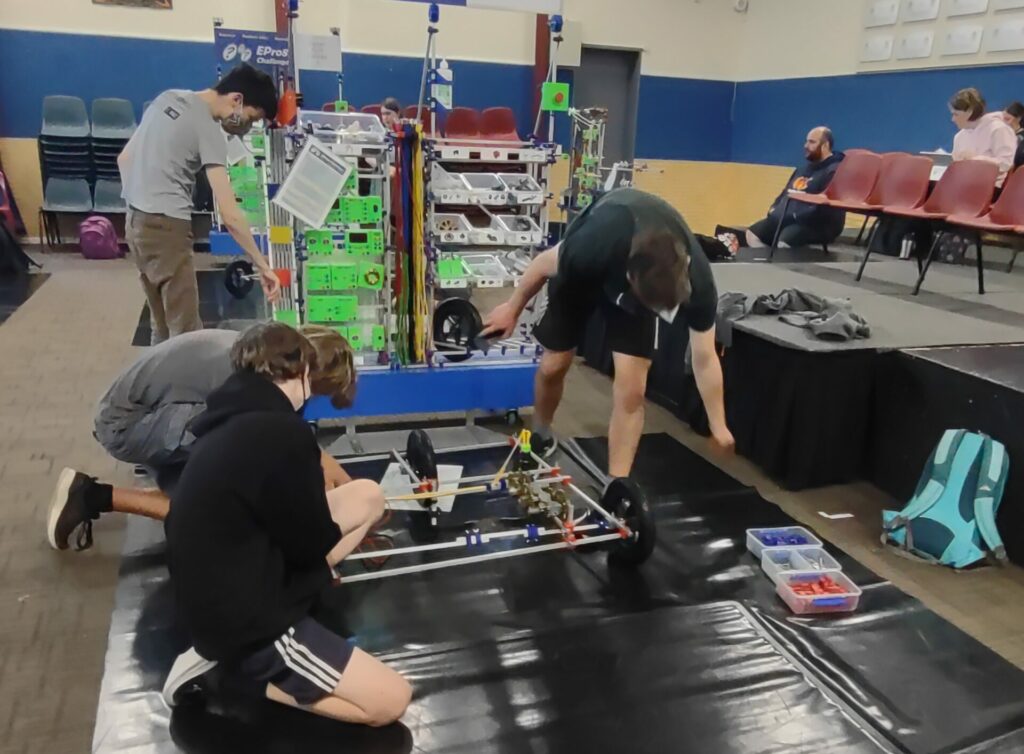 ---
Art Activities
The Art Department has been a pretty hectic place over the last 3 weeks, with student art portfolios in their final stages of completion and meeting deadlines. All 183 folios of Painting, Sculpture, Printmaking, Design, and Photography plus Year 11 art have now been completed, marked or exhibited. We are very proud of what our students have achieved over this particularly tough Covid year. A fantastic effort!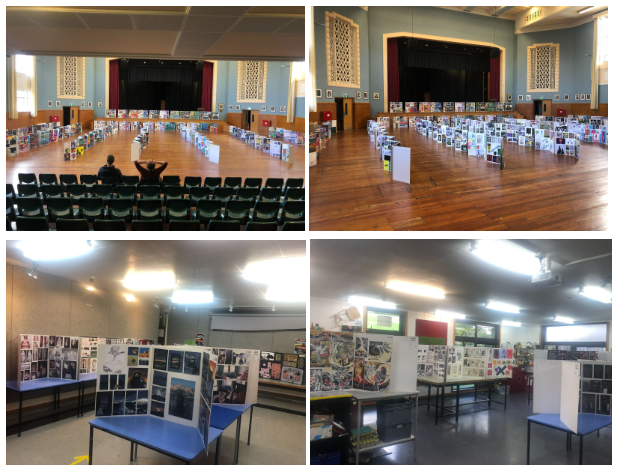 ---
'On Screen' Film competition
Nicolas Gobbi Y12 and his team: Luke Buda, Dina Mitchel, Liv Calder and Ashton Gordon, have made a short film that made it into the finals of this national competition. They didn't get placed but they managed to pick up Best Makeup and Best Original Score. This is the synopsis:
The short horror film  called Ichor features a teenage couple, James and Danielle, driving home late at night. In the wake of a car accident, they encounter an evil being, one that changes their destiny. A once peaceful evening dissolves into a nightmare in which James and Danielle must fight for their lives. The film takes place at night when eyes play tricks and it feels like anything can happen. A quiet suburban street unexpectedly becomes a place of horror when a chance encounter completely alters our understanding of what is real and what we think is safe and secure.
---
He Kākano
Our senior students have been weaving their pepeha using a variety of materials. They also visited Newtown library this week to learn how libraries function. It was a good opportunity to practice communication skills and literacy. Each student used the catalogue system to search topics of interest, and then chose a book to read to the group.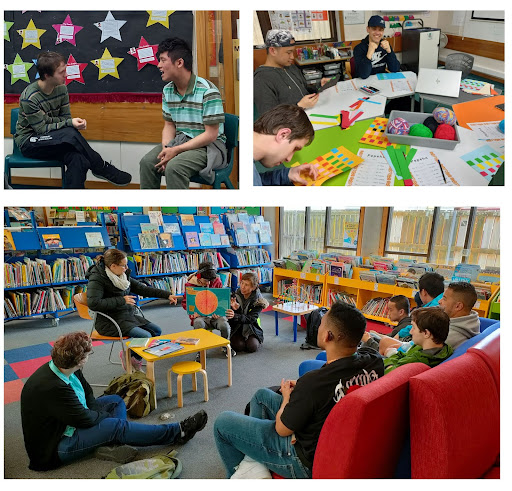 ---
Careers
It is that time of the year for senior students and we are here to help and support. We can assist with:
CV development

Looking for PT/FT jobs over the summer

Interview practice

General career planning – what's out there … what are the options and possibilities?

Course info – Polytechs and universities

Looking for and applying for Apprenticeships

Getting some work experience
Please do not hesitate to contact:
Chuni Bhikha (Careers Advisor)
bac@whs.school.nz
---
Library
This week our fabulous Team of Bibliophiles: Gustav, Max, Cal, Io, Dom and Rosa competed in the inter-school Year 10 Battle of the Bibliophiles Competition. This challenge involved reading a whopping 15 books, answering 100 book related questions and then completing a Digital Britannica fact finding mission. All in a pressure cooker situation of a limited time period.
Great fun was had by all and much candy was eaten. Our students searched their sugar- fueled brains and typed frantically as the last minutes ticked down. The hour started sedately but everyone was on their feet cheering by the end. 
This competition is being run in school libraries all over the country and results will be known next week.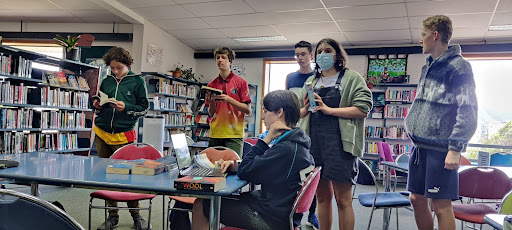 ---
Sport 
Football Academy 
The new turf is being put to use by the WHS Football Academy. Attached are photos from Thursday night's game between the WHS Senior team, and the WU Senior 1st team.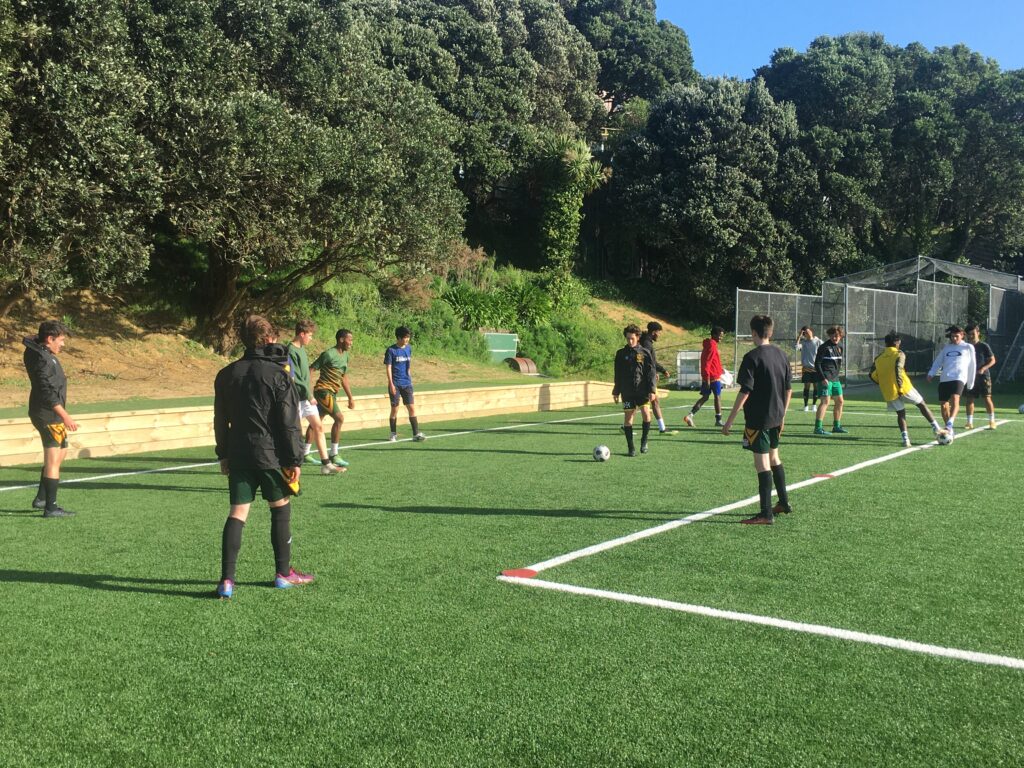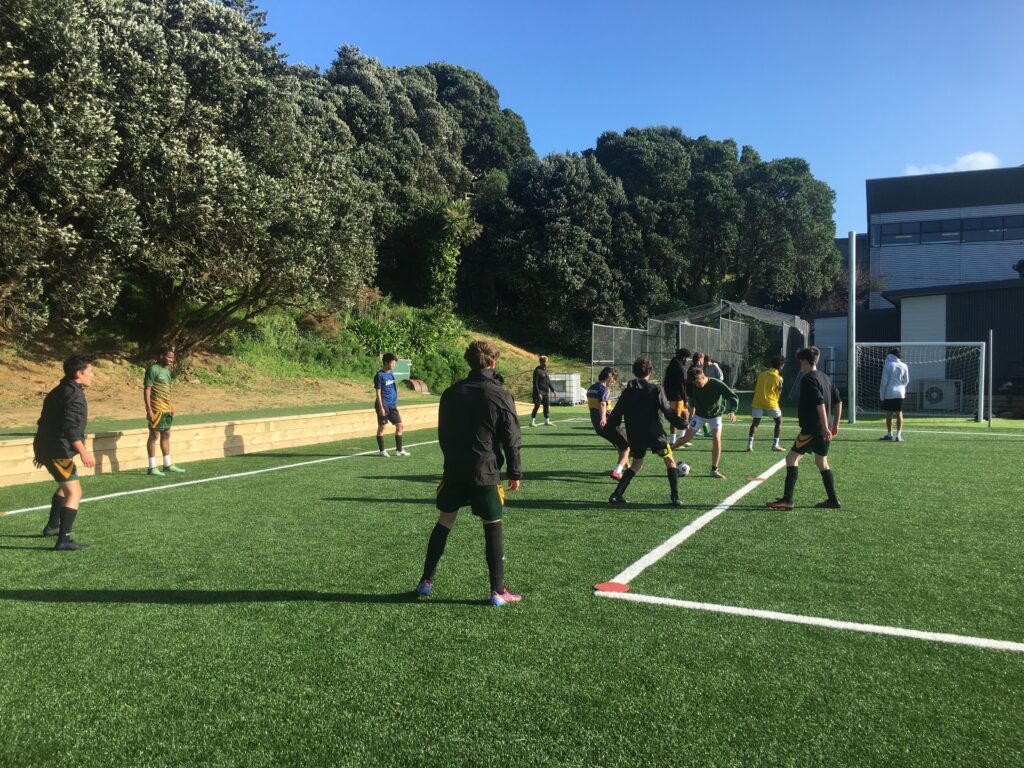 ---
Netball