Important Dates
Monday 22 August – Board meeting 6pm
Tuesday 23 August

–

Friday timetable runs today

Thursday 25 August

– Learning Conversations

Friday 26 August

– NCEA Teacher Only Day

Monday 5 September – Friday 9 September – OutLoud
Monday 12 September – Friday 16 September

– Te Wiki o Te Reo Māori

Monday 12 September

– Board meeting 6pm
---
Important Information
Learning Conversations — Thursday 25 August (8.30am – 4.30pm) 
Learning Conversations are an opportunity for students and parents/whānau to meet online with the student's rōpū teacher. Learning Conversations are an opportunity to kōrero about your student's well being and reflect on their engagement and progress. The kōrero for Year 9 students will have a focus on Te Whare Tapa Whā.
Learning conversations will take place online on Thursday 25 August. Students will not be at school that day. Each Learning Conversation will take 15 minutes at most and bookings are available from 8.30am through to 4.30pm. Please support this event. Students should make an appointment to attend by themselves if parents/whānau are unavailable.
Bookings for learning conversations can be made at https://www.schoolinterviews.co.nz/ using code

89896

Bookings are made by choosing the year level then the rōpū teacher. Please note that we are only able to run one learning conversation per student.
---
Board election results
Parent Election Results Declaration (no voting election required)
At the close of nominations, as the number of valid nominations was equal to the number of vacancies required to be filled, I hereby declare the following duly elected:
Giovanni Tiso

Jorah Ramlan-Pointon

Nick Tramoundanas

Wyatt Page

David Cooling
Wayne Jamieson
Returning Officer, CES
Staff Election Results Declaration (no voting election required)
At the close of nominations, as there was only one valid nomination received, I hereby declare the following duly elected:
Wayne Jamieson
Returning Officer, CES
---
University of Otago – teenagers and sleep
WHS has been part of a University of Otago study focusing on teenagers and sleep since 2020. Their focus at WHS has been the benefit of the later start to school that some seniors experience. 
This year they are conducting three focus group interviews to explore this further: do seniors choose their subjects so that they can benefit from a late start? Or is it a natural consequence of choosing 5 subjects at NCEA Levels 2 and 3? What is the student perception? And what benefits do you as parents perceive? 
On Monday, emails will be sent to a group of parents and caregivers of Year 12 and 13 students inviting them to join a Zoom focus group meeting on Thursday 25 August from 6.00-7.00pm. As whānau your contribution is valuable and we thank you in advance for your contribution to the study. 
---
What's Happening?
He
Kākano
As part of our Te Kura Supported Learning classes, the students are using the gym machines to record daily fitness goals. Music therapy is going well with students in one-to-one and group sessions where they improvise using percussion and strings to explore the world of sound. Modeling with clay and wood to produce figures in both workshop and art classes is a highlight for two of our senior students.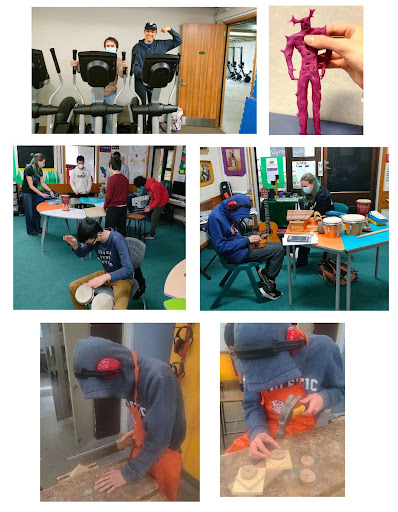 ---
Health Education students supporting City Mission
As part of their Year 12 Health Education project, students Ellena Hatzilamprou, Miriana Foon Parkin and Lola Crocker are planning a collection and food box for Wellington City Mission. Their goal is to raise money to support home visits from a Social Worker and to pay for a social supermarket shop for a family in need. 
To support the food drive and spread the word about City Mission Ellena, Miriana and Lola will be visiting clases in rōpū time next week and the Library will be the venue for students to take food box donations. If you are interested in supporting this project, please send food box donations or gold coin koha with your student next week.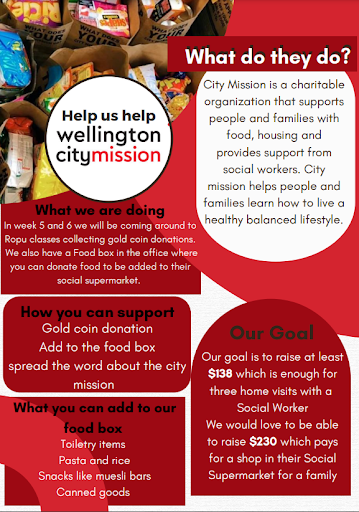 ---
Year 11 Drama Production
This week Year 11 Drama presented their production of Salt by Dawn King.
When a new government initiative comes into place offering young people the chance to train and learn skills overseas, droves of teens jump at the chance to secure their future. Once on board the transport ship, the promises of the glossy advert seem a far cry from what lies ahead.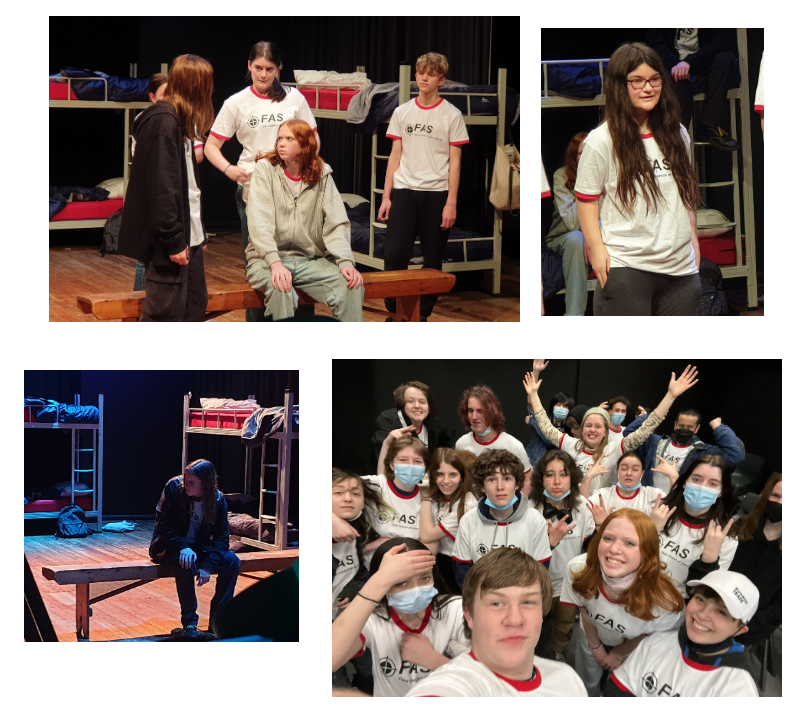 ---
Careers
Wellington Getting Women into Trades event
This popular free event promotes a career in the trades and potential training pathways to women. There are hands on "Give it a Go" activities to try all sorts of trades related activities from driving an excavator to putting up a scaffold, assembling a toilet or winching a vehicle.
Exhibitors from trades training, industry and employers will be on hand during the activities to discuss the ins and outs of different trades and their training and career pathways with the attendees.
The activities are followed by food, a keynote address and a panel discussion featuring speakers at various stages of their trades journey. We welcome teachers and parents to attend along with students.
Date: Tuesday, 20th September 2022
Time: 3pm to 7pm
Address: 105 Waterloo Quay, Pipitea, Wellington 
Parking:  https://www.skystadium.co.nz/visiting-us/parking
FREE Ticket registration: https://www.eventfinda.co.nz/2022/wellington-getting-women-into-trades/wellington
Further information: https://www.womenintradesnz.com/
---
Sport
Year 9 tramp to the Orongorongos
My experience on the Year 9 tramp to Waerenga hut was thoroughly enjoyable. I really liked the fact that I could meet new people and I especially loved how we looked after one another while there. It built a true sense of camaraderie and friendship. All of us involved have spent a lot of time around each other since the tramp ended, and we all keep in regular contact, both in school, and online. The tramp is a great way to meet new people who have similar interests to you, and a great excuse to get out of the house. I couldn't recommend it more.
– Aleksei Kean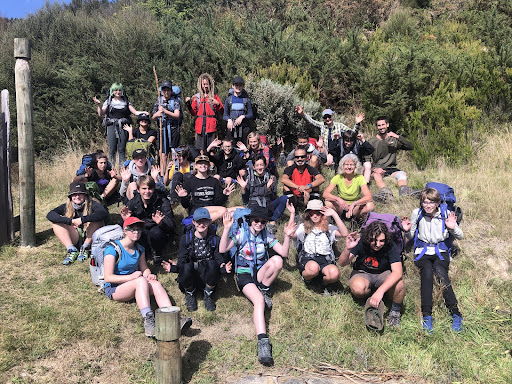 ---
Netball
WHS's awesome netball rangatahi have made it to finals! All of our 8 teams will compete: our Junior A and Senior B teams will play their major finals for 1st or 2nd place at ASB stadium, while our collegiate teams will play at the Hataitai courts. The Senior A team will play their semi-final this weekend after going undefeated through the Premier Reserve 5 Grade.
Games at ASB stadium:
Final – WHS Senior B vs QMC: 9:05 AM
Final – WHS Junior A vs WGTN Girls: 10:10 AM
Semi final – WHS Senior A vs MSP: 2:30 PM
Games at Hataitai:
WHS 5 vs WGTN Girls: 11:15 AM
WHS 4 vs WGTN East: 12:20 PM
WHS 6 vs QMC: 2:30 PM
WHS 7 vs St Mary's: 1:25 PM
So if you have time in your weekend to get along and support these amazing achievements from our rangatahi we all know they love and appreciate seeing you on the sidelines!
---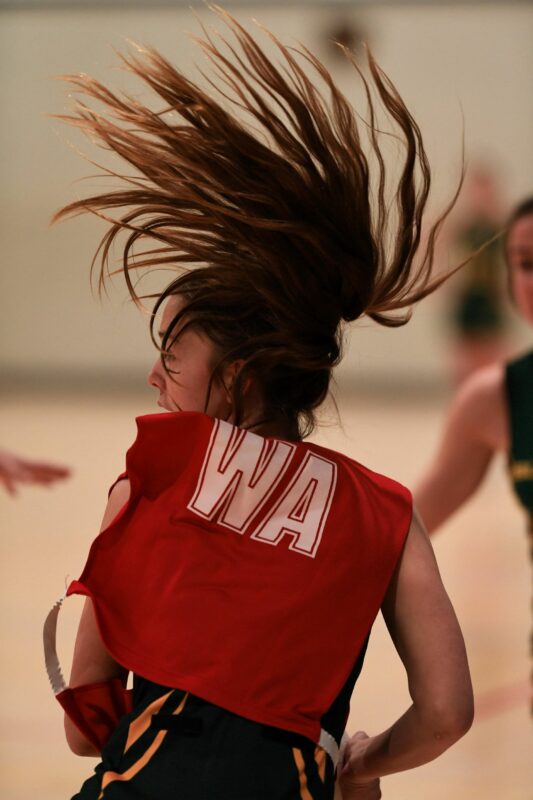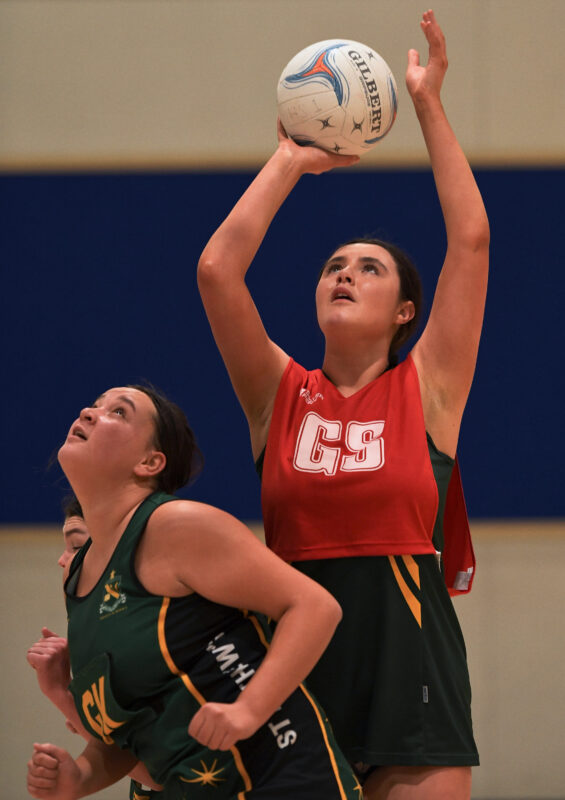 Our Senior A team won their game against St Matthews at Wellington East College on Monday 15th at 5:30PM. The game was won 32 – 24 to WHS. Photo credit to Jeff Mein Smith.
---