Important Dates
Friday 3 June – Teacher Only-Day — school will be closed. This is our annual Wellington Loop day which is a conglomerate of Wellington schools sharing best practice.
Monday 6 June – Queen's Birthday — school will be closed
Monday 13 June – Open Evening for 2023 – school finishes at 3pm
Friday 24 June – Matariki Holiday – school will be closed
Wednesday 6 July – Parent – teacher meetings for students in years 11 to 13. School finishes at 1.20pm.
Friday 8 July – end of Term 2
On days when school finishes early, buses and school taxis will run at normal times.
---
Important Information
Open Evening 2022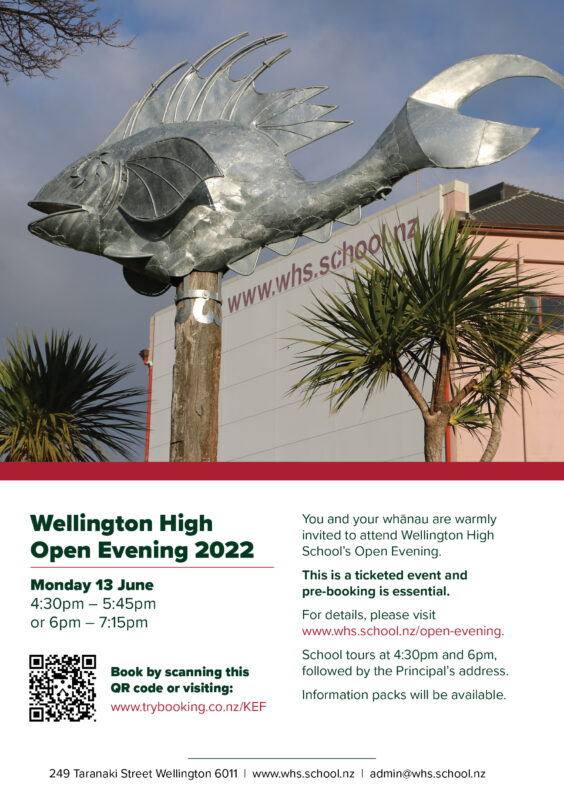 Open Evening 2022 will take place on Monday 13 June. We will be offering two sessions: 4.30pm and 6.00pm and tickets must be pre-booked. Each session will offer a tour of the school and the opportunity to listen to the Principal's address.
To book, please visit https://www.trybooking.co.nz/KEF
Places are limited. We encourage you to limit numbers to one adult per prospective student so that all who wish to attend are able to do so. Due to the high level of demand we have added an extra fifty places for the 6pm session.
---
COVID-19 updates to whānau
A reminder that you can see any COVID-19 updates that are sent to whānau here. Any update that we send is sent to all parents, students and, of course our staff.
---
Achievements
Wellington Secondary Schools Tough Guy Tough Gal challenge
Today a group of WHS students have completed the schools Tough Guy, Tough Gal challenge out at Wainuiomata. Not only that, Ibrahim Idris Ibrahim absolutely decimated the opposition, placing second overall. Coming second in a field of 1000+ makes him a champ in our opinion!
Our students competed admirably and we are super proud of their resilience and determination in taking on this challenge.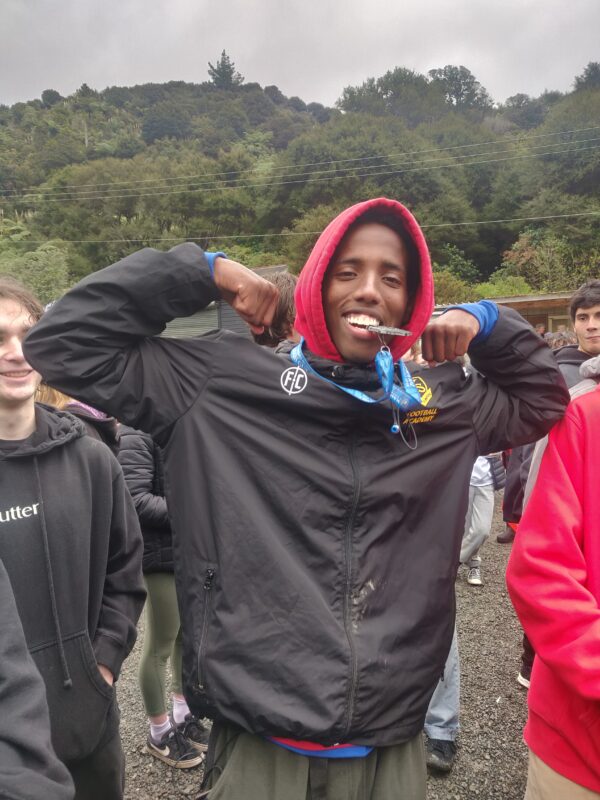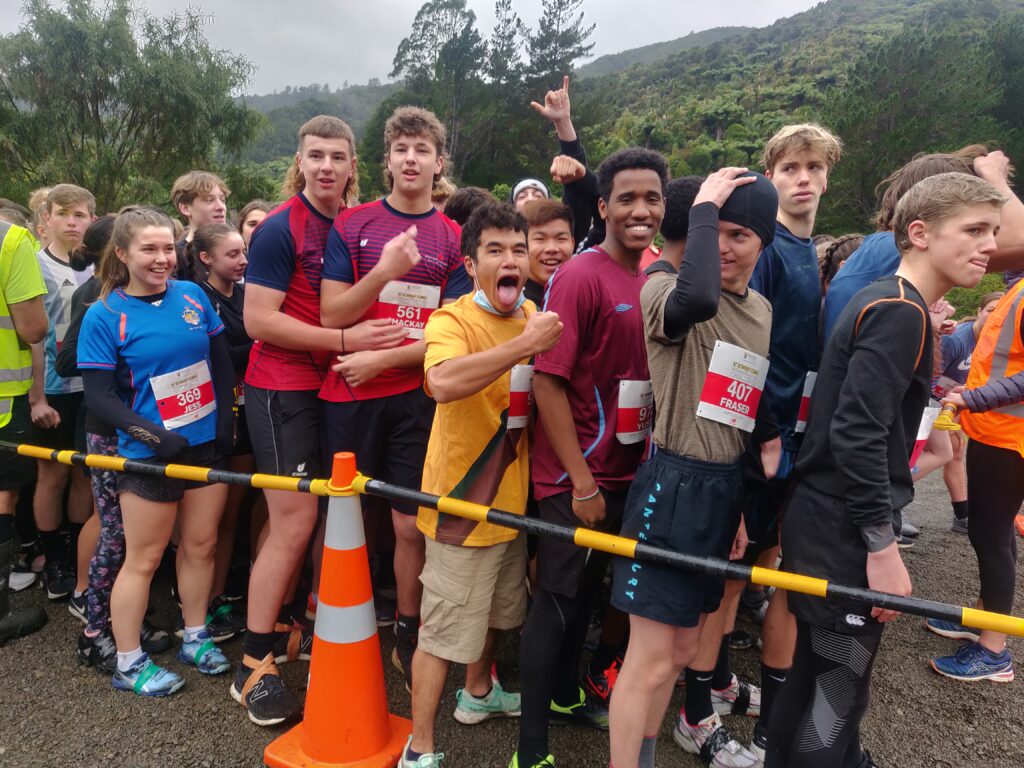 ---
NZ National Lead Climbing championship success
Fynn Marno-Simpson and Io Arnold-Clark participated in the NZ National Lead Climbing championships in Auckland. More than 120 climbers from across New Zealand competed for the top spots in six youth categories, with 12 athletes representing the Wellington region.
Fynn and Io put in super strong performances across the day, resulting in podium finishes for both. Fynn placed 3rd in the U18s and Io placed 1st in the U16s. Io has also been selected to represent New Zealand in a continental youth climbing competition in Australia in June. Io will be a member of a team of 15 competitors.
Congratulations to Io and Fynn on your fantastic achievements.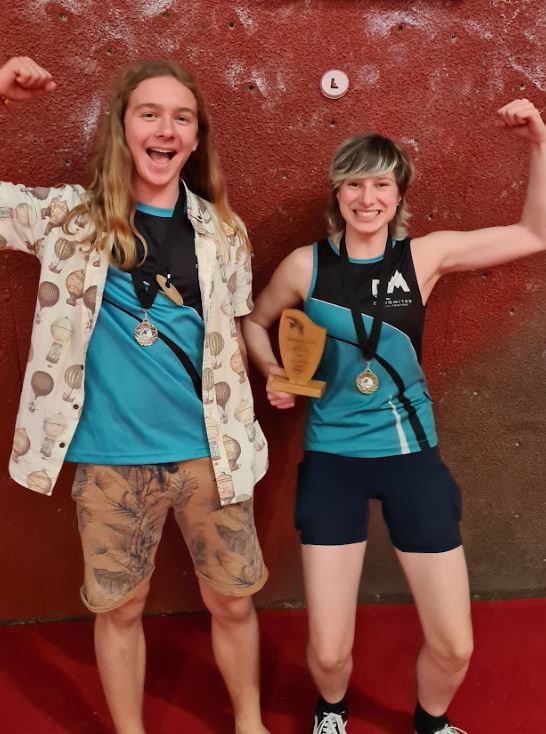 ---
Kaicycle visit
Year 12 Business Studies students had a great afternoon learning and contributing to the work of the Kaicycle urban farm.  They learnt about the mahi and values there, then did work for them, then ate Kai with produce from the gardens, and spiced hot chocolate.
In the words of the students….
'I didn't realise how awesome this stuff is for growing community '
'I loved digging the compost – can I stay' (at 3pm)!
'Yea – I reckon physical work is good for well-being'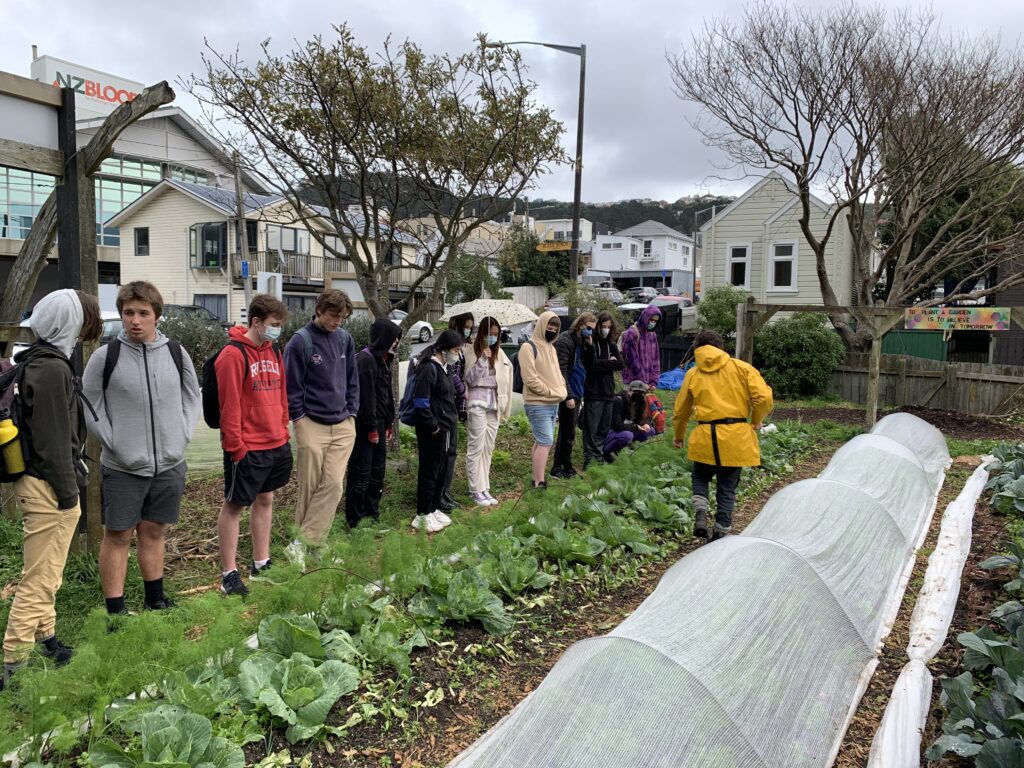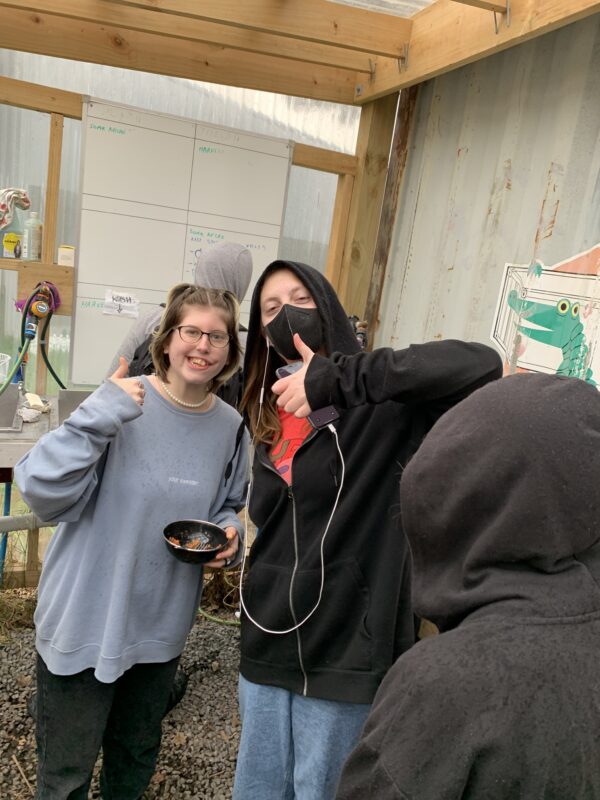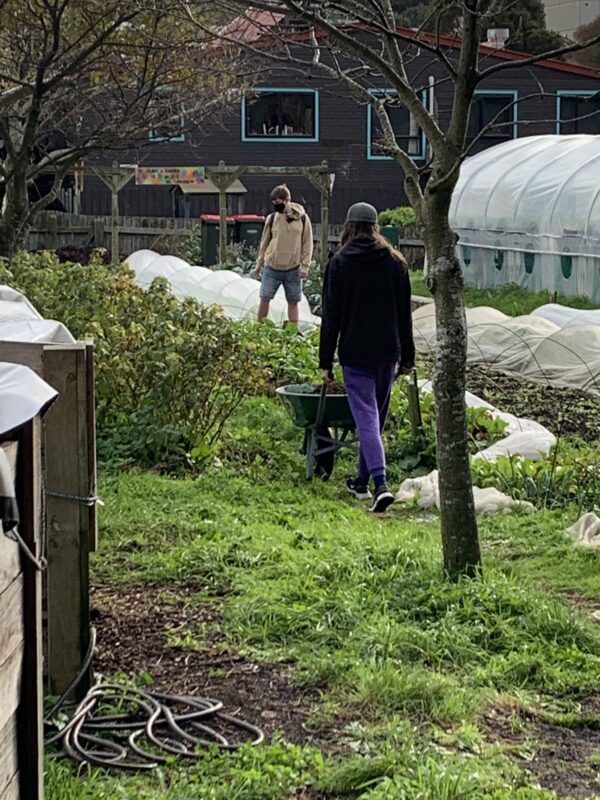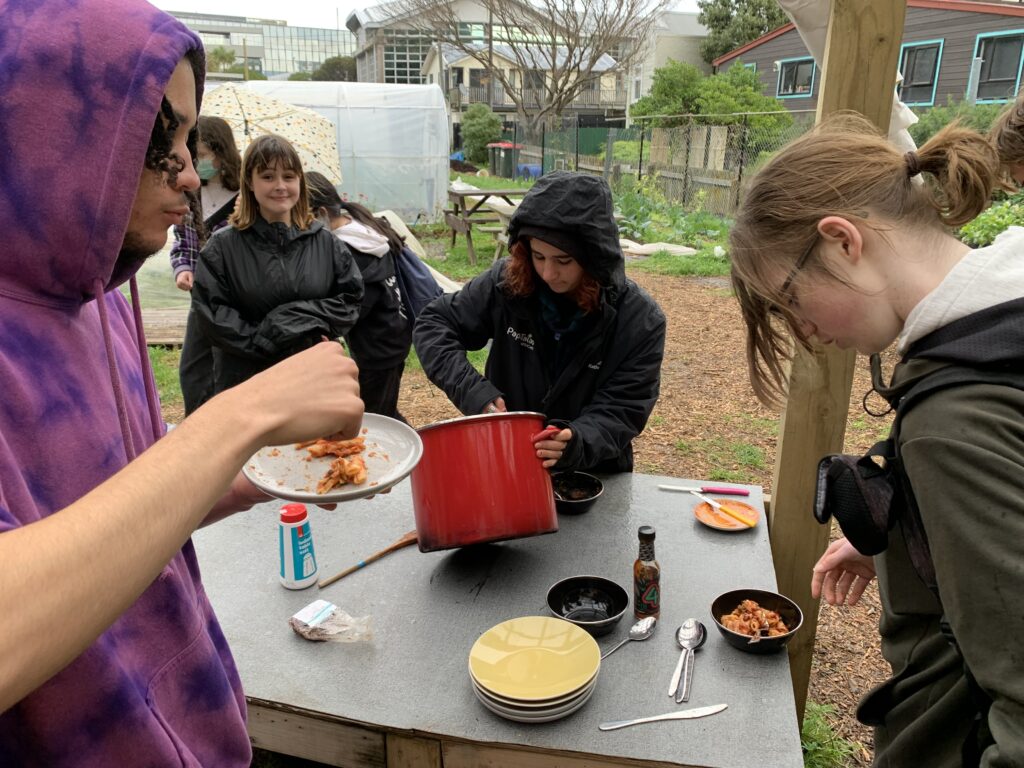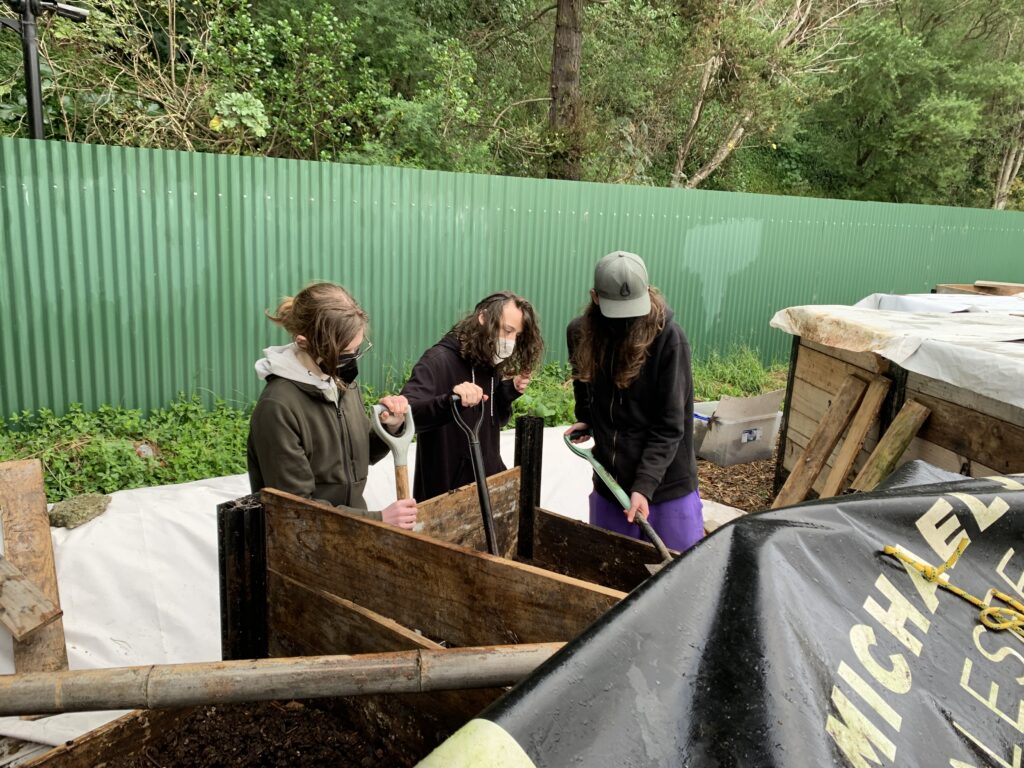 ---
Sports
Underwater Hockey update
This season WHS will have four teams competing in the WHS Central Zone Qualifying Tournament which starts on 1 July.
Our junior teams have started their season. The junior open team holds the Arnold Shield which runs in a similar fashion to the Ranfurly Shield. They defended it twice on Friday with wins over Scots College and HIBS.
The seniors have been playing for three weeks: the senior open team has played 6 games, winning 5 and drawing in 1. Having scored 59 goals and conceding only 3 they currently sit in 1st place in senior open premier.