Important Dates
Monday 8 May – Junior Parents Evening 2pm-6pm – school finishes at 1.20pm
Wednesday 10 May – PPTA strike – no classes
Monday 22 May – Board meeting 6pm
Friday 2 June – Wellington Loop Day – school closed
Monday 5 June – Monarch's birthday holiday – school closed
Monday 12 June – Open Evening for 2024 – school closes at 3pm
Friday 30 June – End of Term 2 – school finishes at 1.20pm
---
Important Information 
Open Evening 2023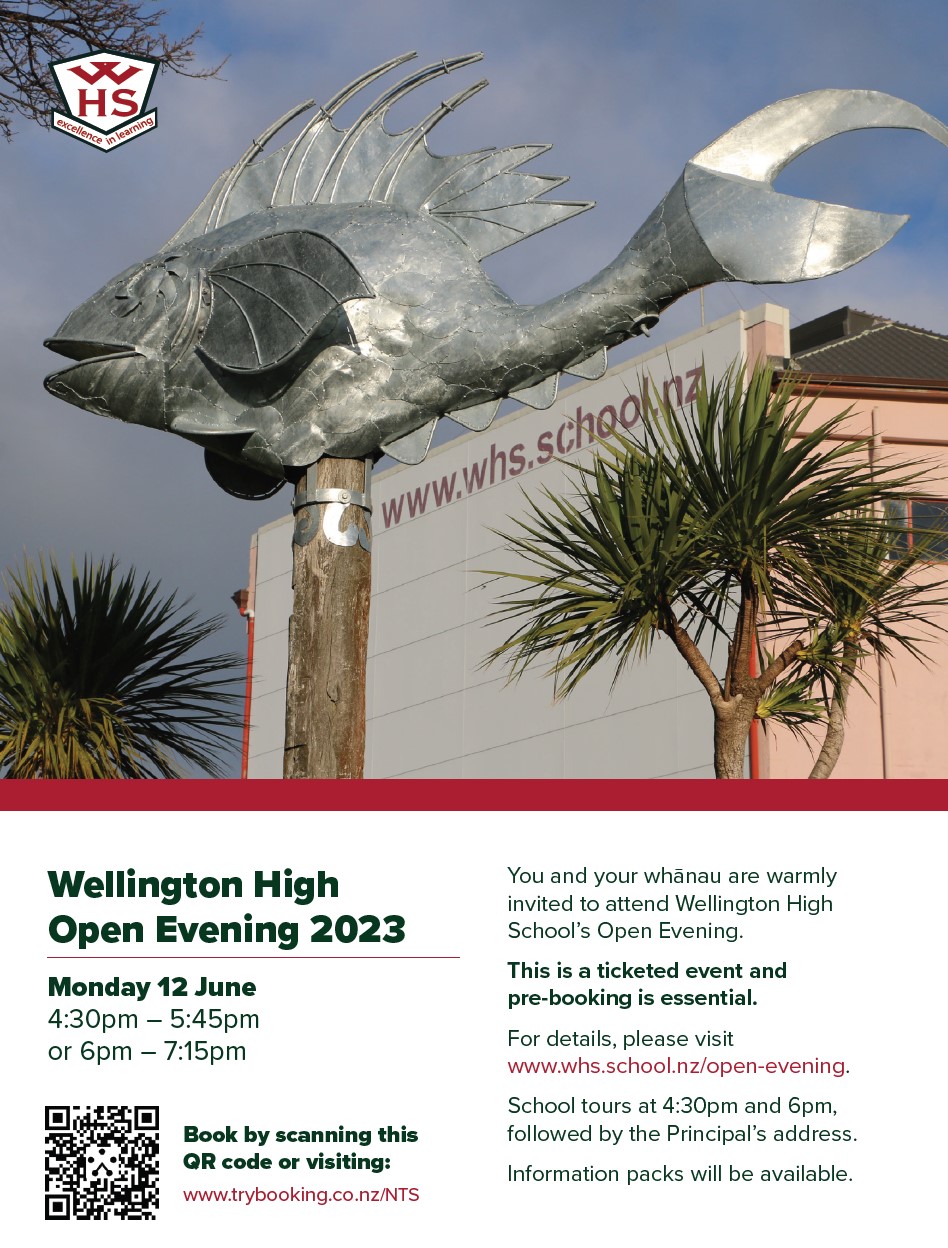 ---
PPTA rolling strikes
The PPTA has advised the Wellington High School Board that its member teachers at our school will be taking strike action between 4 May 2023 and 8 June 2023:
Week 3 – Tuesday 9 May – Year 12, Thursday 11 May – Year 13
Week 4 – Tuesday 16 May – Year 9, Wednesday 17 May – Year 10
Week 5 – Thursday 25 May – Year 11
Week 6 – Tuesday 30 May – Year 13, Thursday 1 June – Year 12
Week 7 – Tuesday 6 June – Year 10, Thursday 8 June – Year 9
In addition, the PPTA has advised the Wellington High School Board that its member teachers at our school will be taking strike action on Wednesday 10 May. This one day strike will affect all year groups and there will be no formal classes on this day. Please note that minimal supervision will be possible.
If making alternative arrangements for care is difficult with students in year 9 and 10, we can still supervise a small number of students if required. Please contact the school office admin@whs.school.nz if your student(s) will need this.
He Kākano students are welcome to attend school during these times. They will be supervised by non-PPTA staff (where possible) and teacher aides if there is a strike associated with their year level. Taxi services will run as normal. Please let Liz McKay know if your student will be attending at those times.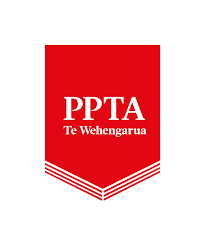 ---
What's Happening? 
Relay for Life
We had 62 students at this fundraising event over the weekend. Spending 15 hours taking turns to run (or walk) around the Trentham Racecourse, they raised $10 872 for the Cancer Society. A massive effort for all these students and the staff that came along to support them.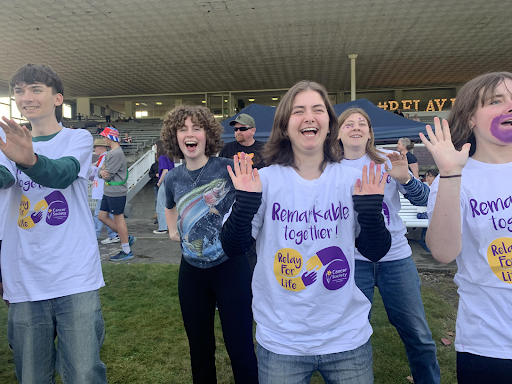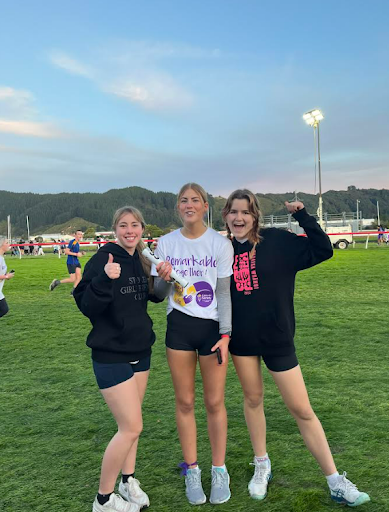 ---
He Kākano
In numeracy the students are practicing how to tell the time using analogue clocks. They are also learning how to make nutritious meals on a budget, so this week's recipe was filled-wraps that they enjoyed as a group for morning tea. One of the seniors who enjoys sculpture created clay models to show a training plan in PE class and a junior made a collage for drawing ideas in art class.
---
Achievements 
Yulia Zdanovska Bebras Challenge award winners
This year the Yulia Zdanovska award has three winners and two of them are from Wellington High School.  Brendan Shaw and Lev Petersen (both year 13), have been named as recipients of the Yulia Zdanovska award in the NZ Bebras (computational thinking) Challenge. Congratulations to Brendan and Lev.
The award, for the challenge's top senior students, is named in honour of Yulia Zdanovska. Yulia was the 2015 winner of the Ukranian Bebras contest and a member of the top European girls team in the Mathematics Olympiad in 2017. On March 3 2022, Yulia was killed during a Russian missile strike on the residential areas of Kharkiv. She was 21 years old.
The prize is offered by the Digital Technology Teachers Aotearoa (DTTA), The Computer Science Department at the University of Canterbury and the New Zealand Olympiad in Informatics.
---
Regional Regatta Champions
Congratulations to Samantha McPherson, Ted van Bunnik and Prisha Patel (all Year 12), Manoj Patel and Alex Buyck (both Year 13, 2022) who recently successfully defended the Central Area Regatta title for their Navy Cadet Unit, TS Amokura. Fern Scarlet (Year 12), also from TS Amokura, was part of a mixed Unit team.
The cadets were tested on their teamwork, leadership and abilities across a range of activities including sailing and pulling (rowing), navigation, first aid, rope work and rigging, range shooting and drill.
After winning the Central Area Regatta, the team competed strongly in the National Final at Cass Bay, Lyttleton, winning the pulling, mast construction and range shooting events, and finishing a very close third overall.
TS Amokura is based at Evans Bay with activities on Wednesday evenings and every other Saturday. All students aged 13-15 years are most welcome to visit and find out more. Contact the Unit here.