Important Dates
Thursday 24 February – Wednesday 2 March: Simply Dental on site
Monday 28 February / Tuesday 1 March: Awhiawhi te rā 1 (9Kelly)
Monday 7 – Friday 11 March: PAT testing
Monday 7 / Tuesday 8 March: Ahwiawhi te rā 2 (9Riley)
Thursday 10 / Friday 11 March: Awhiawhi te rā 3 (9Bradwell)
Monday 14 March: Board meeting 6pm
Monday 14 / Tuesday 15 March: Awhiawhi te rā (9Royal)
---
Important Information
Covid-19 Updates
If this is your first time reading the Wrap Up or visiting the WHS website, you may not be aware that we update to our school community as the response to COVID-19 changes. You can find all updates 
here
.
With the move to Phase 3 Omicron today, the following is useful in terms of working out whether you are a close contact.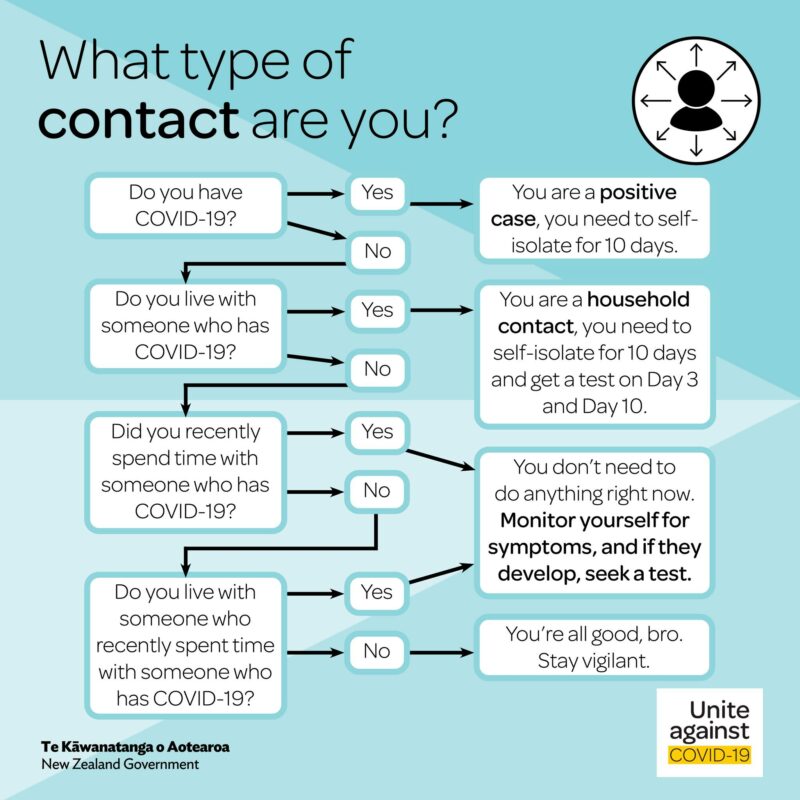 ---
What's Happening?
He Kākano
Our He Kākano students have been engaged in a range of subjects this week. Taking hardwood cuttings in Horticulture for an investigation project enables the students to learn about plant regeneration. Practicing how to use hand tools safely and effectively in furniture and cabinet making prepares the students to then use power tools. Designing stencils for print-making in fashion technology encourages student's creative process.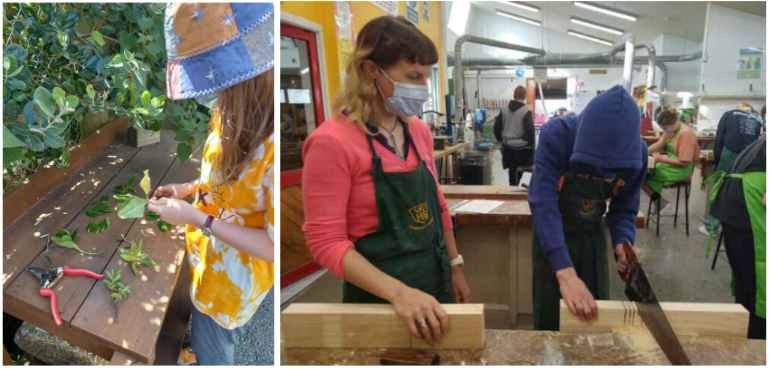 ---
Music
It has been an interesting start to the year for Music, but restrictions on wind, brass and voice instruments have also led to some exciting opportunities for students to try out new things in class (such as some of our year 10s pictured below).
Itinerant music lessons are up and running, and some ensembles will begin rehearsing from Week 4 – keep an eye out in the school notices for more details.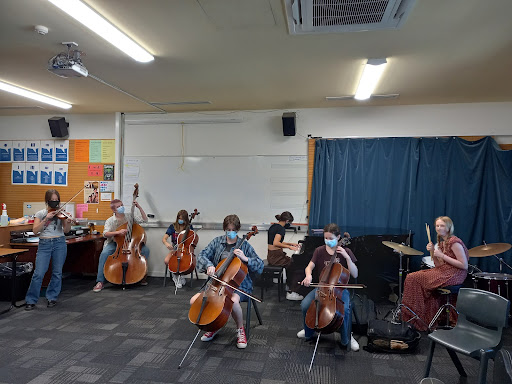 ---
Art
There are some pretty wonderful and spectacular creations going on in the Year 11 art class this week. Pictured below are the works of students Janne Wiertsema and Michael Spiteri.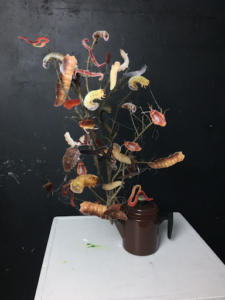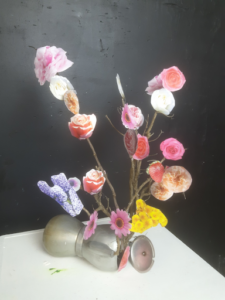 Year 12 Art classes took the lessons outside this week, taking inspiration from nature to create their outdoor landscape paintings.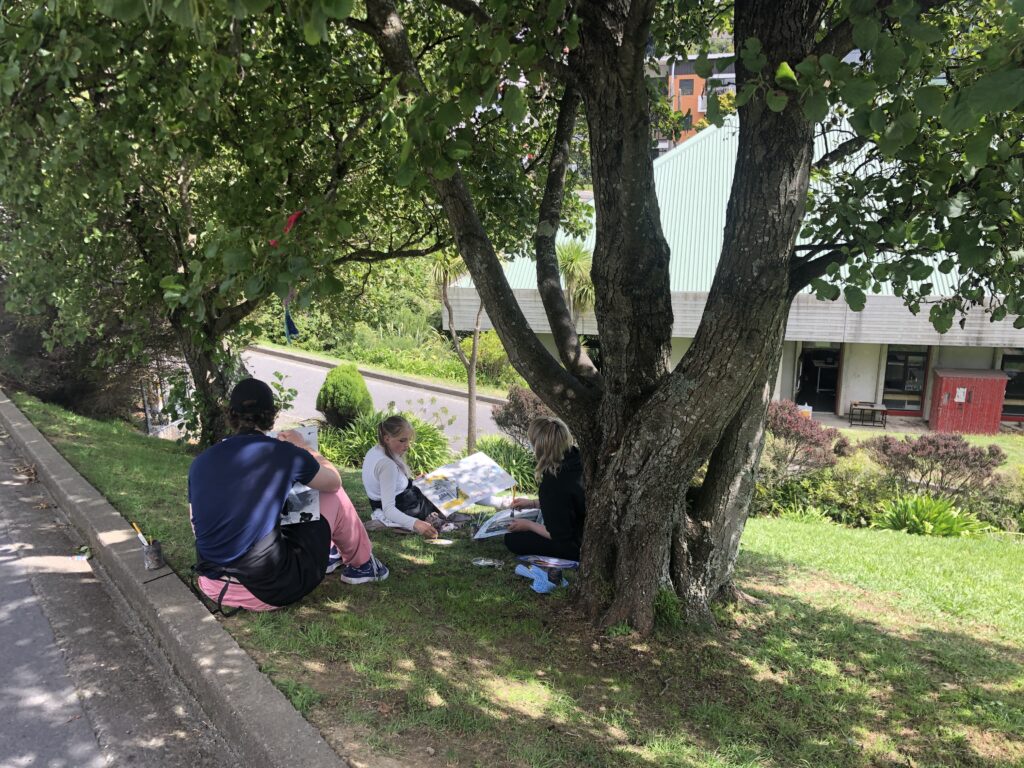 ---
Tigers Can't Change Their Stripes
Former WHS student Lewis Thompson has written an original play for The New Zealand Fringe Festival. The play, titled 'Tigers Can't Change Their Stripes' is a comedy centering on the story of two tigers who happen to run into the very first humans- Adam and Eve. The play is an exploration of human and animal nature, providing a fresh perspective on the classic biblical story. It is heartfelt, thoughtful, and most importantly hilarious.
You can book tickets here at https://fringe.co.nz/show/tigers-can't-change-their-stripes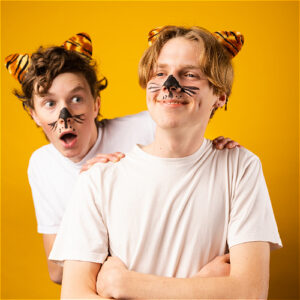 ---
Achievements
Congratulations to Gabriel Sloane-Rodrigues who has been selected to participate in New Zealand Football's Wellington Regional Training Centres (RTC's)! This is an excellent achievement, at NZ Football describes their talent development as "the opportunity [for players] to develop in the best possible environment to cultivate their talent." Congratulations Gabriel!
---
Library
Our new conferencing system is almost up and running and we hope to have our inaugural Google Meets session with someone interesting from somewhere else very soon! We have met with our 2022 Student Librarians, of which we have 86 this year and created a roster so there should be no – well – few excuses for untidy shelves.
Student work in journals
Our creative students have had their work published in journals that are available to read at the library! These include the works of Io Arnold-Clark ('Uncertainty'), Jean Cleaver-Paris ('Grandma' and 'At the dinner table'), Sequoia Cristobal-Mandel ('Fun house!' and 'Chicken and rice'), and Vita Lawson ('Interloper' and 'Flat'), all with their work published in Re-draft, which is published annually and is open to all New Zealanders. Toitoi, a journal that celebrates the ideas, imaginations and creative spirit of New Zealand's young writers and artists, also features the works of WHS students Jake Henry, Lara Hawley and Alex Tierney.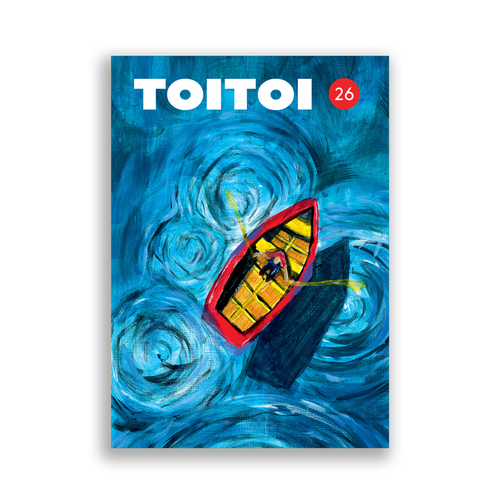 ---
Sports
Junior Volleyball started this week!
WHS 3 won their game 2-0 against St Catherines White. WHS 1 lost 3-1 vs. St. Catherines 1.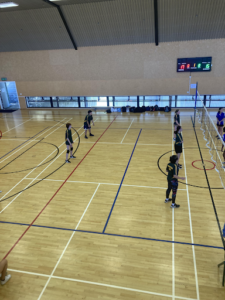 ---
Football Academy
Thursday morning training has begun, and the past two weeks have had a great turnout! The weather has been excellent for both mornings the last two weeks, and each session has had at least thirty participants.