Important Dates
Wednesday 29 March – PPTA Teachers' Strike Day – see below
Thursday 6 April – Kāhui Ako – Teacher only day – School closed
Thursday 6 April – Term 1 ends
Term 2
Monday 24 April – Term 2 begins
Monday 24 April – Teacher only day – School closed
Tuesday 25 April – ANZAC Day – School closed
---
Important Information
Advance Notification of Industrial Action
PPTA Teachers' Strike on Wednesday 29 March 2023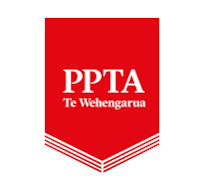 The PPTA has advised the Wellington High School Board that its member teachers at our school will be taking strike action on Wednesday 29 March. Please note that this strike action is subject to progress in mediation and the school will receive further information on 26 March. 
The Board has carefully considered the availability of non-union teaching staff, and unfortunately decided that we can't provide normal instruction during the strike so the school will officially be closed for instruction during the above times.
If making alternative arrangements for care is difficult, we can still supervise a small number of students if required. Please contact the school office admin@whs.school.nz if your student(s) will need this. Metlink have confirmed that school bus services will run as normal on this day.
A full notification has been sent to all parents and caregivers.
---
New Cafe Contractor Starting Term 2
On Thursday 16 April, the Principal, Business Manager Sue Kemp, and our five student council leaders – Vidthia Beaglehole, Bella Das, Nikau Edmond-Smaill, Fergus Martin-Edgar, Frances Till – interviewed prospective cafeteria operators.
We are pleased to announce that we have offered the contract to Krishna Food. They impressed the whole panel and they are already in this space running a cafeteria at Victoria University. They operate a vegan cafe and the samples of food they brought for tasting (it's a hard job but someone's got to do it!) were delicious. They have wonderful solutions for packaging and composting and they have an end-to-end solution starting in Otaki with a vegetable farm.
They are aiming to be set up to start on Wednesday 26 April (tbc).
---
What's Happening? 
Neurodiversity Celebration Week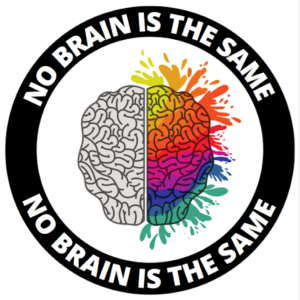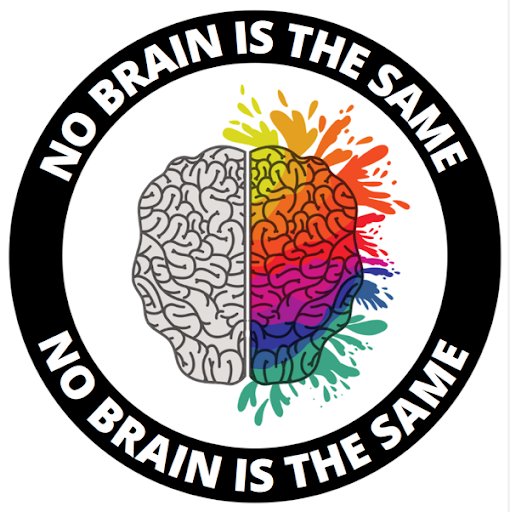 Last week we celebrated neurodiversity at Wellington High. The aim of the week is to acknowledge and celebrate the strengths of neurodivergent students. Highlights of the week were workshops for students run by Shannon Hennig. The workshops were a discussion around being neurodiverse and this was followed by a workshop on strategies to support organisation and 'getting started' strategies. These workshops prompted lively discussions and student feedback was positive.
There was a Friday lunchtime talk in the library by Kimberly Fiszer on how to be a neurodiverse ally.
Other activities were the bake sale and a jelly bean guessing competition run by the Neurodiversity club.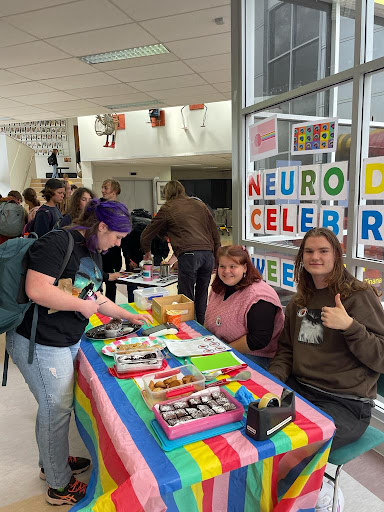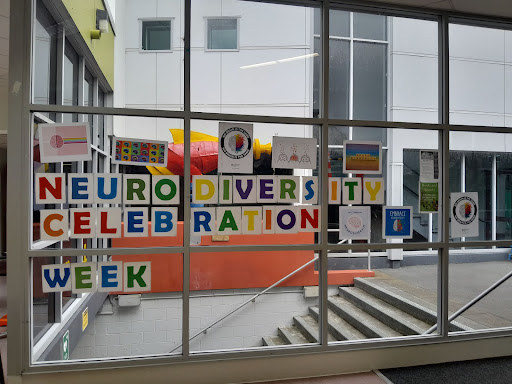 ---
Sport 
Bowls
Our Bowls teams competed in the regional bowls competition at Johnsonvile bowls club on Wednesday with some outstanding results. All teams had great fun and competed valiantly with some very close games and terrific bowling, even from our first timers (Maaika Day, Zoe Gerondis, Lucy Kane).
Stella Maiden & Solly Urwin pushed some very good teams but our experienced team of (Mia Walker & Bessie Hawkins) played some amazing bowls, winning 3 games and the highlight of the day: getting 5 points in the last game to draw against a very formidable Kuranui College pairing. Unfortunately that wasn't enough to get the team into the finals but we are very proud of them and or teams.
Well done to our amazing bowls team looking forward to what the future holds for these awesome Rangatahi!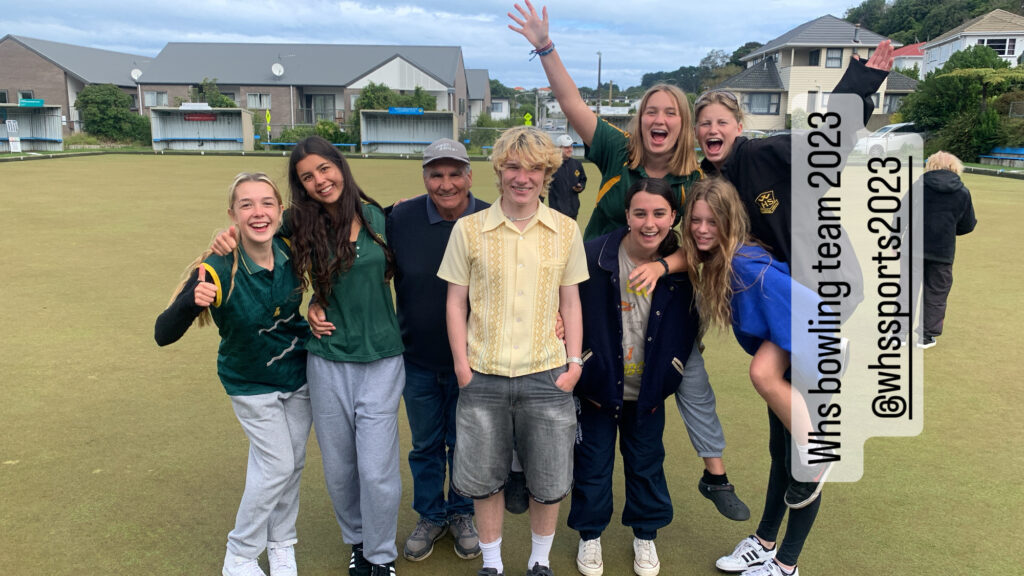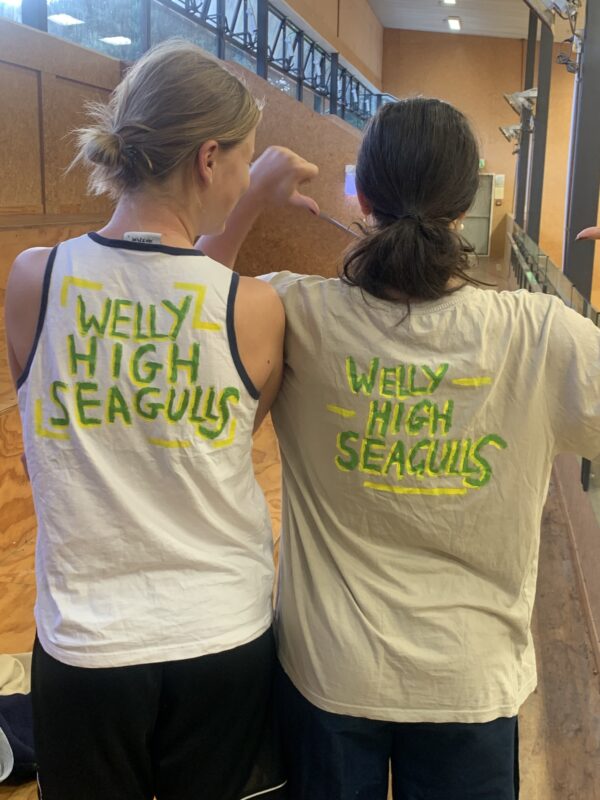 ---
NZ Underwater Hockey Interzone Championship
Shout out to Maddy Murdoch and Tom Curtain who are playing in the NZ Underwater Hockey Interzone Championship today. It's an elite grade tournament – the highest level of underwater hockey played in NZ, and is good experience ahead of trials for the New Zealand u19 team that are currently also underway. Tom and Maddy are two of very few Wellington 16 year olds playing.
---
Notices
Equine Assisted Leadership Program
Horses are great at reflecting back energy, body language and emotions, which is why they are great at teaching teenagers resilience. This program is aimed to help teenagers improve their self worth and belonging, communicate clearly and effectively, define boundaries, ask for what they need, resolve conflict, and help regulate their emotions and energy.
Activites include:
learning about the impact and awareness of body language, emotions and energy levels by brushing the horses
learning to communicate clearly, define boundaries and ask for what they want by leading horses through an obstacle course
a clicker training game to see the impact of focusing on what someone does well vs on what someone doesn't do well
other activities will be available for when they need a break or some alone time
We want the kids to have fun whilst playing the edge of their comfort zone. We provide a safe and inclusive space where self expression is encouraged and boundaries are respected. This is a non riding program, so is accessible for most teenagers.
The program will be held at our tranquil Ohariu Valley setting, only 20 minutes from Wellington CBD.
For any questions or expressions of interest, please email Susan at suzeebc@gmail.com.