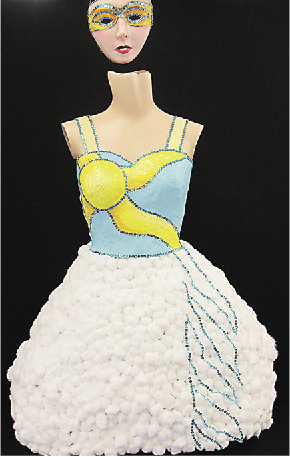 Four year 13 fashion students from Wellington High School are hoping to WOW Wellington with their wearable art designs. Maia Holder-Monk, Hannah Van Seventer and Frankie Berge were all selected to take part in this year's Te Papa WOW project.The project, which is run in partnership with Queen Margaret's College, has been running for the last eight years. It gives selected students the ability to display their designs in the Te Papa shop windows.
Fellow student Claire Rigg will have her design on display in the Met Shop window. For the second time in the projects history all four students have also been entered into the Wellington Retailers Window Display Competition.
Editor: Nikki Papatsoumas – Cook Strait Newspaper
Full PDF version of the article in the Cook Strait Newspaper here.