Important Dates
10-14 April: Easter weekend (including the Tuesday after Easter)
15 April: Term 2 begins (through online learning)
27 April: ANZAC Day
---
Important Information
Principal's message
To read Dominic's end of term message, including his reflection on the first days of lockdown and what it might mean for the future, click here.
---
Reports available for download
Term 1 reports are now available for download from the Parent Portal.
---
What's happening?
Lockdown messages
As students left the WHS campus at short notice on Monday afternoon, some took the opportunity to leave messages for their peers and friends.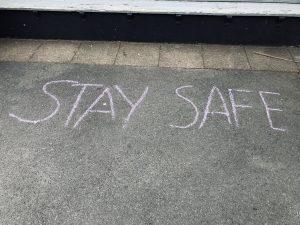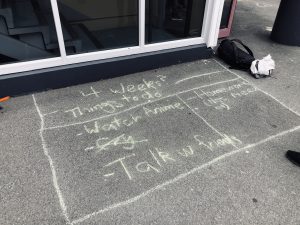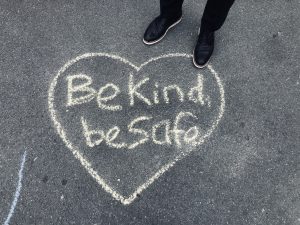 ---
From the garden
Horticulture teacher, Claire Neiman shared photos of the school garden at its peak in recent weeks, with raspberries fruiting, poppies in flower and seedlings newly planted. Many Horticulture students took seedlings, succulents and other plants home with them to look after during the lockdown.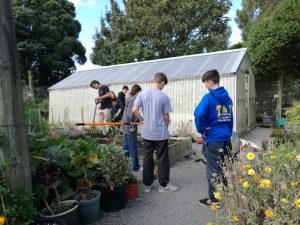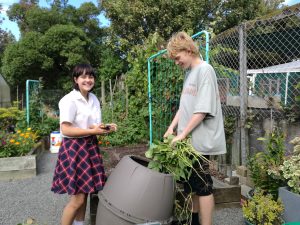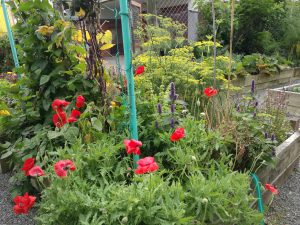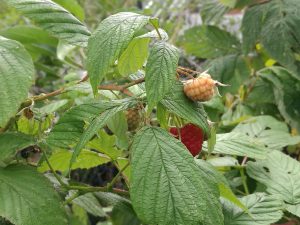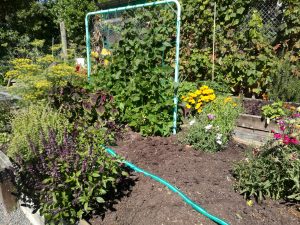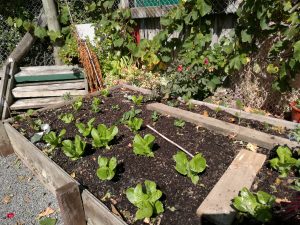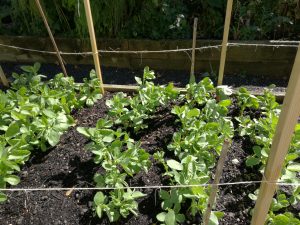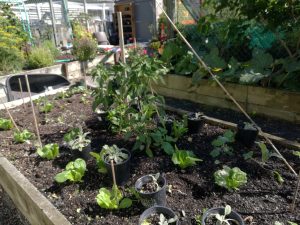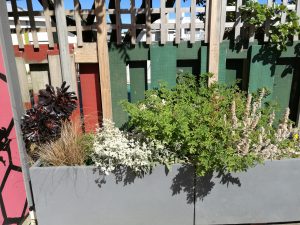 ---
Careers
Over the next few weeks, you may find that your student might need a little distraction from online learning, video games, social media etc.
Students at WHS now have the opportunity to log in from home and do a range of Career education related activities. Most Year 9 students have started this and a couple of Year 10 classes have also started. Some senior rōpū teachers may have asked students to also make a start.
It's really easy … students log in to the http://www.whs.school.nz/login-hub/
Find the tab for Career Central and follow the prompts for logging in to their personal Career Central account. Each level has a range of activities that are appropriate for their levels to do – juniors have 4 activities and Year 13 have about 12. It would be a great opportunity for students and parents to collaborate on these activities and to have some conversations about what you see. Another good website for general careers research is    www.careers.govt.nz. Students should Sign In/Sign Up/Create an account … so that their searches and quiz results can be saved.
For seniors thinking and looking at next steps, things may seem uncertain, however those looking at Polytechs and Universities should keep a regular eye on provider websites and sign up for alerts so you are up with the play. NOTE that the following Universities have people based in Wellington and you can contact them for info and interviews – University of Otago, University of Canterbury and University of Auckland. If you want contact details for these people, get in touch with me or look up Schools Liaison on their websites.
If you need to check in with me, I am happy to have email chats, phone calls or Google Meet video chats. Take care, be kind and look after each other – see you soon.
CHUNI BHIKHA (Careers Advisor – WHS)