Important Dates
Monday 18 May: School reopens to all students (see COVID-19 update 14.5.2020 for details)
Friday 29 May: Teacher Only day
Monday 1 June: Queen's birthday holiday
Tuesday 2 June: Half-term. School closed
Wednesday 3 June: School resumes 9.30 am
Monday 15 June: Board of Trustees meeting
---
Important Information
COVID-19 update from the Principal
Please see the message, emailed to all parents and caregivers today on our COVID-19 page.
---
Public transport survey – responses sought
We are seeking clarification from Metlink with regards to school bus services. There will definitely be no standing allowed on any school buses and Metlink acknowledge that this means some services may be over capacity. They are looking at where additional services can be put in place but give no garantee of when these might be in place and whether WHS will benefit.
If you have alternative modes of transport for a student who would normally catch a bus or train, then this would be a good time to 'exercise' that option!
A reminder to please complete the public transport survey if you haven't done already. This can be found at: https://forms.gle/kjY4WiGJ1GTnYsNX6. We need this information for contact tracing to and from school.
---
Cafeteria adopts mykindo app
From Monday 18 May, our cafeteria will be operating a cashless system using the mykindo app and www.mykindo.co.nz. Orders can be placed through the app or website and the service is click and collect. More details can be found here. On Monday, EFTPOS machines will also be available in the cafeteria.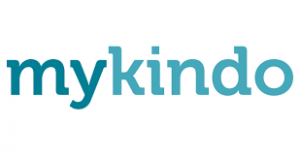 In addition, the cafeteria is implementing the following extra practices based on MPI guidelines:
There will be a register which records who handled/packaged what food.
Hand sanitiser is available at the counter for student use once they have received their food.
Queuing for food will happen in the marked lanes. Entry is by the car park entrance, exit is by the foyer entrance. There will be no dining in this area under alert Level 2.
---
What's happening?
Instrumental Music lesson update
Instrument and Vocal lessons are running again on site from Monday 18 May.
Guitar and Bass lessons (Friday with Doug) will start after Queen's birthday weekend, and remain online until then.
Timetables in usual places updated by this Sunday.
---
Achievements
Money Jam competition success
Four year 9 Finance students each designed a social event for the Sorted in Schools 'Money Jam Competition' that occurred during the first week of lockdown. This was an optional activity that involved researching possible activities, venues and costs; describing the event and completing a budget. Thanks to their efforts, the school received a $500 Rebel Sports voucher to spend on sports equipment. Ka mau te wehi Yuki Doyle, Ritesh Ravji, Leonor Jackson-Oliver and Hazel Till. 
---
Otago University Junior Mathematics competition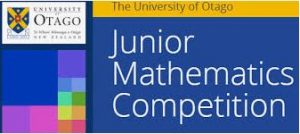 The Otago University Junior Mathematics competition was unable to be held at school in April. Instead, students were provided with the opportunity to sit the competition at home under similar conditions on Wednesday the 13th May if they wished. The following students participated in the competition and submitted their entries via email. Ka pai rawe Jasper Barkett-Greenberg, Tom Bonert, Atom Gush, Tulip Kumar, AJ Leatigaga, Samantha McPherson, Lias Morris, Ruby Nicholson, Violet Patterson, Mila Van Stokkum and Carren Yan.