Important Dates
Monday 15 February – Year 9 Meet the Teacher (6pm)

Monday 15 February – Board of Trustees meeting (6.15pm)

Tuesday 16 February – Aroha Day

Wednesday 17 February – School Photos

Thursday 18 February – School Photos

Friday 26 February – Athletics Carnival

Monday 1 March – Year 9 Noho Marae begin
---
Important Information
Scholarship successes 2020
We are proud to announce our scholarship results for 2020. In particular we highlight Zoe Crane (Year 13, 2020 – pictured below left) and Julia Randerson (Year 12, 2020 – pictured below right) who gained the top subject scholarship awards in Drama and Religious Studies respectively. Zoe and Julia each receive $2,000 a year for three years. Congratulations also to Roger Mantel and Mike Kingston who guided Zoe and Julie to these amazing heights.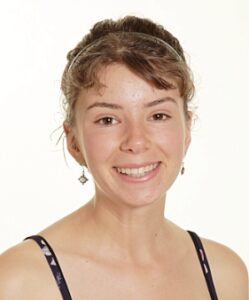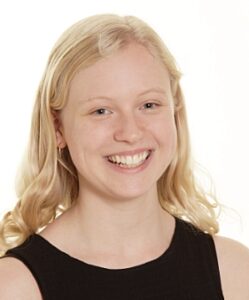 Congratulations also to our Dux, David Lindsay. David gained three scholarships (Biology, Chemistry and Physics) and will receive a scholarship award for $2,000 for 3 years.
In total, 17 scholarships were awarded – congratulations to all.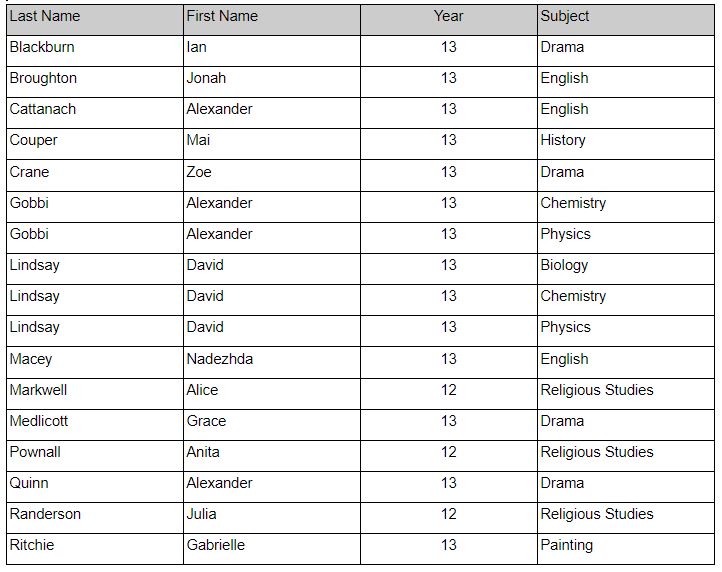 ---
School ID cards
ID cards can be ordered through Student Services: $10 for a standard ID card or $25 for a school/snapper ID card.
ID cards will be produced once this year's school photos are received in school (see below). Until then, if you need proof of ID for your student to use on public transport Student Services can provide this.
Normal delivery times for ID cards are 5-10 days following receipt of payment. ID cards are given to rōpū teachers for distribution in rōpū.
---
School Photos – 17 & 18 February
All students will have a rōpū class photo. All students in years 9, 11 and 13 plus new students in years 10 and 12 will have individual portrait/ID photos taken.
There is no need to order in advance. Later in the term, students will receive an individualised envelope with their portrait displayed and instructions on how to order class and/or portrait photos.
Sibling and group photos will be taken between 3.20 – 4.00pm on Wednesday. These do not need to be booked: students should simply arrive at the Riley Centre at this time.
Wednesday 17 February
9.30 – Year 10
10.20 – Year 12
Interval – Year 12 continues
11.30 – Year 13
12.20 – Year 13 – continues
1.20/Lunch – Peer Support
2.20 – Catch ups as needed
3.20 – Siblings and groups
Thursday 18 February
9.00 – He Kākano
9.20 – International Students
9.45 – Year 11
10.00 – Year 11 continues
11.20 – Catch ups
12.20 – 9 Howell, Kelly and Bradwell
1.50 – Staff
2.20 – 3.20 – 9 Royal, Riley and McKelvey
If you have any queries, please contact your student's rōpū teacher.
---
What's happening?
He Kākano
It is now week two for our students! Year 9 have been immersed in orientation, and we have some new Year 10 students too: it's great to have new whānau. Our seniors are enrolled in a variety of technology, literacy and numeracy classes as well as  transition. He Kākano are also preparing a new aquarium for our soon to be resident guppies.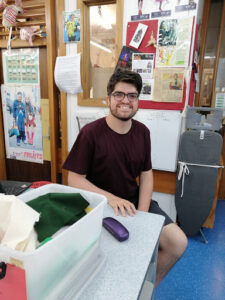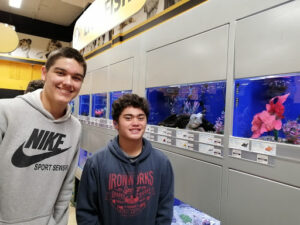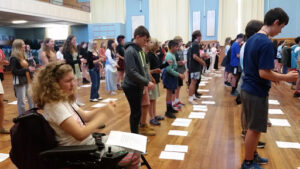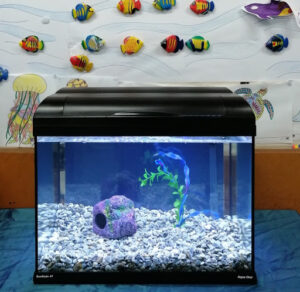 ---
Achievements
Rowing
At the North Island Rowing Club championships, WHS rowers joined with STAR Boating club and WEGC. Congratulations go to Indiana Ford who won a gold medal in the Women's Intermediate 8. Indi was the coxswain of this boat and did a great job. Indi will now compete in the National Rowing Championships later this month.
Emma Thirkell reached the B final for the girls U16 Single Scull. This is an incredibly competitive race and reaching a B final is a fantastic achievement.
Claire Waterson made it into the A final in the Girls U15 Octipul and placed 6th. Flora Edmonds reached the B final in the same event.
Jack Pritchard and Patrick Groom joined with students from Rongotai and Newlands in the Men's novice coxed four and placed 7th.
Congratulations to our rowers and thank you to Lloyd Ward who continues to coach and mentor them.
---
Sports
Football Academy
WHS Football Academy is back from Monday 15th February. The Academy is open to all WHS students at no cost. It runs on the school field every Monday and Thursday from 7.30 to 8.30am coached by Guillermo Schiltenwolf and Leo Villa.