Important Dates
Term 3:
Monday 26 July: Start of Term 3

Wednesday 28 July: Senior student Parent-Teacher interviews (See below)
Monday 9 August: Junior student Parent-Teacher interviews (See below)

Monday 9 August: Board meeting (6pm)
---
Important Information 
Parent teacher meetings 
Parent-Teacher conversations for Years 11-13 will be taking place on Wednesday 28 July, 2.00-6.00pm. School will finish at 1.20pm on that day.
Parent-Teacher conversations for Year 9 and 10 will be taking place on Monday 9 August, 2.30-5.30pm. School will finish at 1.30 on that day.
These conversations are an opportunity to check in on your student's progress with their subject teachers. Students should attend with you if possible.
Use the Parent Portal (https://portal.whs.school.nz/student/index.php) > Attendance to see who teaches your student.
https://www.schoolinterviews.co.nz/
Code for Senior interviews: 4m8vc
Code for Junior interviews: ub7d8
Choose the SUBJECT then the TEACHER.
Please leave a five minute gap between bookings.
Note that we are only able to run one conversation with each teacher per student.
To manage noise, interviews are split between three areas. You may need to move between all three for your student's interviews. Please allow time for this as you plan your meetings.
Riley Centre – English, Mathematics, Social Sciences, Science and Technology Faculties
Library – Learning Support, Languages Faculties plus Health Education and Outdoor Education
Drama room – Arts Faculty plus Recreation and Sports Science
Each teacher's location is listed after their name in the School Interviews portal. The locations are close to each other and clear signage will help you move between areas on the day.
---
Metlink changes to service 726
Metlink have notified us that the 8.05am 726 service from Island Bay and Berhampore has been cancelled effective today.
From 26 July they recommend that students who used this service can catch the 7.55am 726 service which will now be serviced with a double-decker bus to provide additional capacity.
The afternoon service remains unchanged.
Please forward any comments about the changes directly to Metlink: info@metlink.org.nz.
---
What's happening? 
Readers' challenge success
WHS's Year 9 team of Flynn and Ari Menzies, Lucy Finlayson, Lily Scott and Rosa Marteletti took part in the Readers' Cup Challenge at WEGC. It was the first time that WHS has fielded a team, and they placed second! A fantastic result that was well deserved. Congratulations!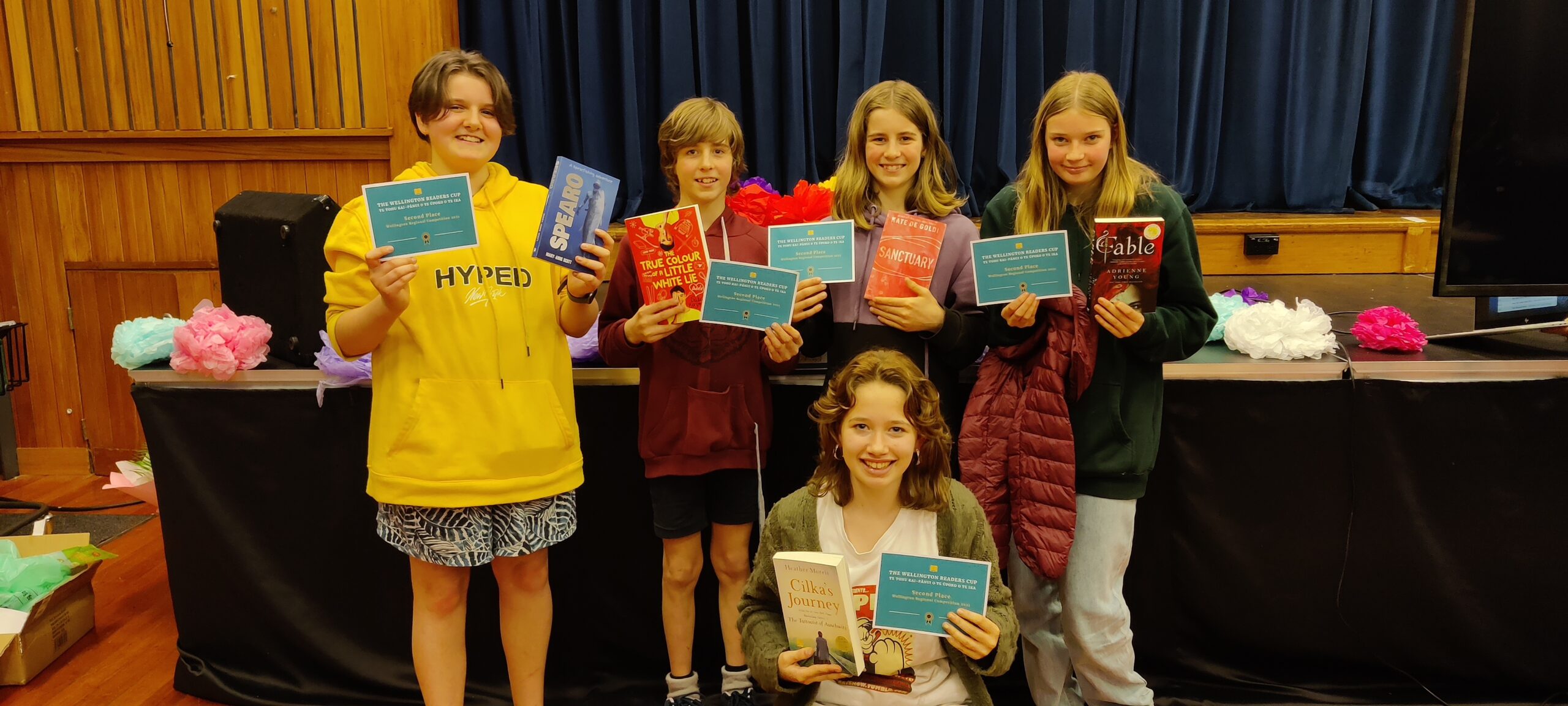 ---
Guidance
The Counselling team and WHS hope your holiday goes well for you and you manage to have  a good holiday break  and some relaxation with friends and family.
Remember :
Give your time and presence 
Be Active
Keep learning
Connect by talking and listening
Notice and remember the simple things that give you joy
The counselling team is not available during the term holiday but if things should be become a concern for you during this time then you can always make contact with professional help as follows. If you need to talk with someone over the holiday period then you can  phone or text free to 1737 and this is available 24/7.
If the concern or need is urgent and if you require an immediate response please contact the after-hours Mental Health Service Te Haika on 0800 745 477 or the emergency services on 111.
Remember If you would like an appointment next term then download and fill in the
referral form
and send it back to 
counselling@whs.school.nz
 and we will add you to our Referral List and be in contact next term.
---
He Kākano
It has been a great term for the He Kākano students! Two of our senior students are working towards level 1 credits in numeracy by learning measurement techniques. Every Wednesday our students work with their music teacher using music engineering software to create digital music. The AWD (athletes with a disability) Tenpin Bowling competition kicked off on Wednesday and we had four teams of students on the lanes.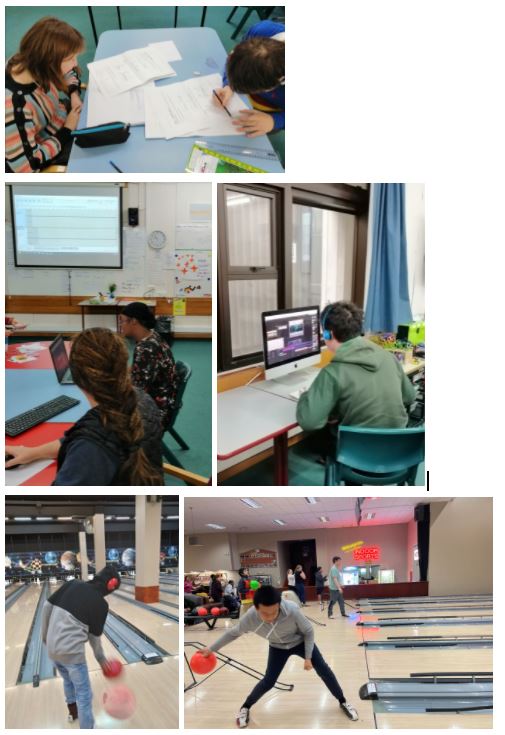 ---
Underwater Hockey
Central Zone Secondary School Cup and Championship
This year the school had great success at the tournament where we had 5 teams entered. Our Junior Girls and Junior Open teams qualified for Nationals by finishing 5th in their grades. The Senior Open team came 3rd, winning the bronze medal and beating some outstanding teams to do so. 6 of the senior boys and 3 of the senior girls were chosen as trialists for the U18 Central Zone representative teams.