Important Dates
Today we are celebrating our Junior Prizegiving and the end of the school year. Please see our Term Dates for 2020 for start of year timings in January. In the meantime we wish all our families and whānau a relaxing summer and a peaceful holiday. 
For our Principal's message for the end of 2019 please click here. 
---
Achievements
Junior Prizegiving
Check back on Monday for the Junior prizegiving award-winner's list and photos of today's event.
---
CEC wins international marketing excellence award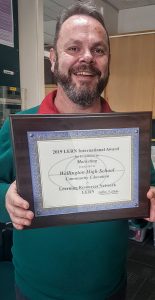 The Community Education Centre was thrilled to receive an Excellence in marketing award at the Learning Resource Network Conference (LERN) in San Diego. CEC entered the "community good" and "marketing" categories and successfully won the marketing award. LERN is the largest and most respected adult lifelong learning organisation in the world, with over 1000 members. Pictured is CEC Director, Nigel Sutton holding the "Excellence in Marketing" award.
The Community Education Centre's new 2020 course brochure is out now. You can enrol online at www.cecwellington.ac.nz or call CEC on 04 385 8919. Many of our most popular courses sell out early – enrol now to avoid disappointment.
Click on the image below to read the 2020 course brochure and find out more.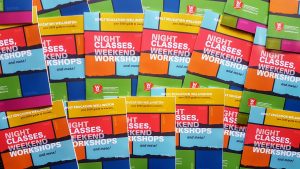 .
---
What's happening
He Kākano visit Zealandia
   
The He Kākano students had a walking tour at Zealandia and were lucky to spend time amongst the beautiful native bush on such a lovely day. They saw pied shags, kaka, hihi, a friendly north island robin and some amazing tuatara basking in the sun. Some weren't so keen on the box of weta and gherkin slugs!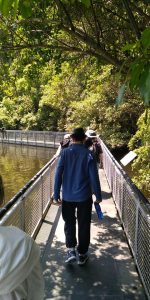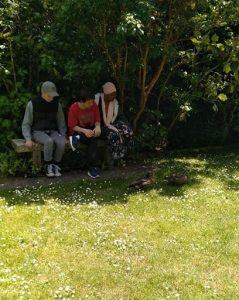 ---
Year 10 Camp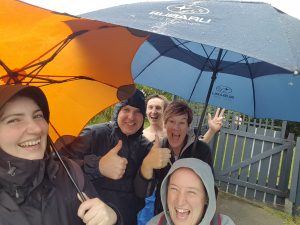 Over two hundred students and 23 staff headed to El Rancho, Waikanae, for three days of fun activities. Despite the torrential rain that started on the first day and didn't finish until the evening of the second (!), everyone made the best of what was on offer — tubing, kayaking, swimming, climbing, horse-riding and team activities, to name a few. There was a film, and a talent show, on each night, and a hearty beach walk on the final day. Huge thanks to all the students for their willingness to work together, clean the camp  at the end and make the most of it all — and thanks also to the staff for all their support. Everyone will have slept well on Wednesday night!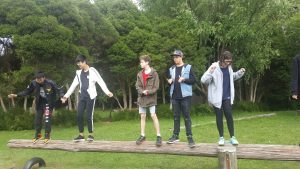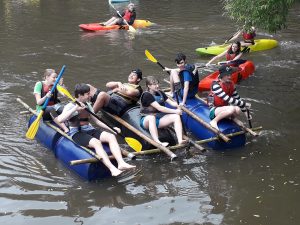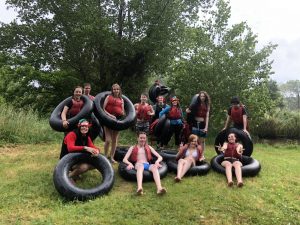 ---
Year 9 Short Courses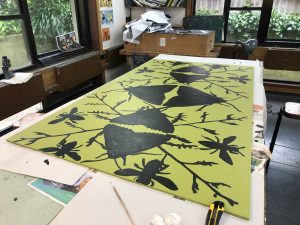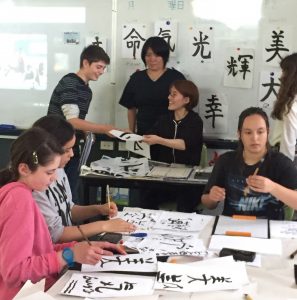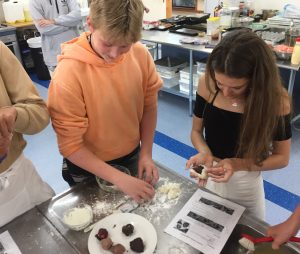 While Year 10 were at camp, Year 9 participated in a wide range of short courses. Options include Spanish cookery, Japanese culture, Jigsaws, mural painting, outdoor activities, joining the Awesome Squad and much, much more. Students had the chance to follow their passions over the three day programme.

---
The Library in numbers 2019
Between the 30th of January and the 1st of December we issued 7,834 items, including:
4,378 Fiction

1,233 Graphic novels/Manga

1,671 Non-Fiction
63% of our students used the library his year. Our top library user took out 100 books.
Year 9 classes issued 2,103 books

Year 10: 1,824

Year 11: 1,031

Year 12: 860

Year 13: 534
The most popular novel this year was Wonder by R, J, Palacio
Most popular Graphic novel was Rage you damned nerd (My hero academia) by Kohei Horikoshi
Happy reading over the summer and see you in 2020!
---
Skate update!
The Year 10 Industrial Arts roller skate is nearly complete and is incredibly impressive! It will adorn our campus in early 2020.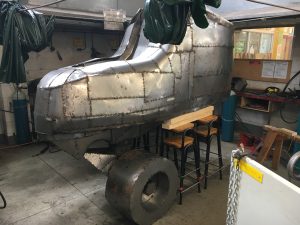 ---
Sports
Underwater Hockey – regional and national success
Those of you who follow the Wrap Up regularly will know that WHS has had an exceptional year in Underwater Hockey. This week we learned of success for two key players: Sofi Dickinson-Smith and Milly Woodbury. Both students were selected for trials to represent Wellington for the U18s tournament with Milly subsequently selected as goalie for the A team and Sofi as centre for the B team. Having competed for Wellington, Milly has been selected for the New Zealand squad and will be competing in the Trans-Tasman tournament in 2020. These are two phenomenal successes and we congratulate both Sofi and Milly on their achievements.