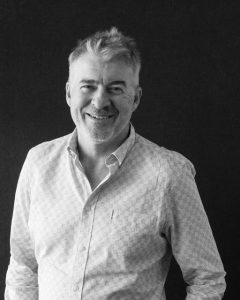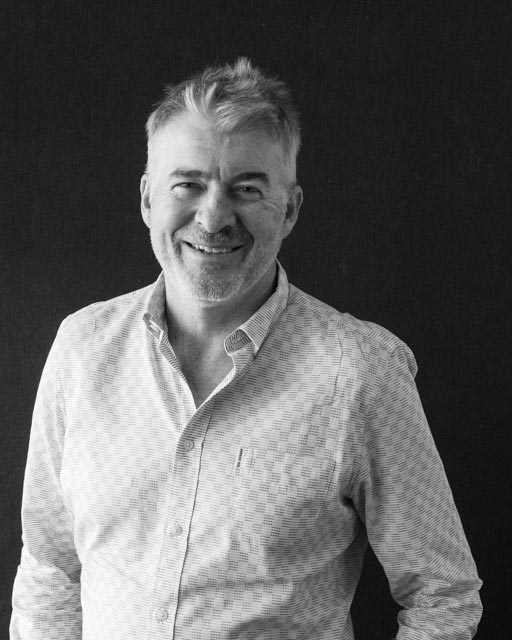 At the start of the year assemblies I spoke about a number of things. One of these was our core priorities based on the māori word WERO. WERO means 'challenge' and it is about Whānau, Excellence, Respect and Ora and I want to focus on one of these aspects in particular, whānau.
In thinking about whānau it is hard to think past the headlines of the Guardian International edition late on Friday 15 March 2019. This was the day of the tragic events in Christchurch. The paper that day simultaneously carried the following headlines:
Dozens of people killed in New Zealand mosque terror attack

School children in 100 countries strike to protest inaction against climate change

MPs vote to delay Brexit with EU figures appearing supportive

Senate rejects Trump national emergency ploy to fund US-Mexico wall
Those four headlines and the reactions and events that followed them simultaneously carried messages of love and hate, unity and division.
Friday March 15 for us began as a celebration of action – the first climate strike. As a school we made a statement that we supported our students to take part in the strike. Many of our students gathered on the field at the beginning of the day excited by what was ahead of them, many of them preparing a variety of signs to carry. This was a wonderful assembly of our students, our whānau, around the common theme of climate change inaction, all borne in a sense by the actions of one young girl on the other side of the world. Our students banded together and headed off to Civic square, supporting each other, unaware of the events that would happen later that day.
Meanwhile, we were reading the news in the US with continuing disbelief at the prevailing rhetoric that divides communities by demonising immigrants, and portraying asylum seekers variously as rapists, pedophiles and murderers as an excuse to build a wall.
In the same way, on that day we perhaps were not as inured as we are now to the news of a Brexit delay.
As parents, as teachers, we feel a responsibility to try and help our young people interpret what they are seeing around us and the events in the US and Britain are extremely challenging to interpret. When we talk about bringing people together, about creating a better society by creating better communities who are empathetic to one another, it's hard to explain Brexit or the US-Mexico wall.
And then the events of Christchurch occurred. And we all watched in horror as we learned more and more.
Sean Kelly, an Australian journalist, wrote an interesting piece a few days after the event entitled: 'Jacinda Ardern does something radical while Scott Morrison tells fairytales'. He was obviously comparing the reactions of both leaders and the 'radical' action of Jacinda Ardern was not to use the situation for political gain by, as I've mentioned previously, demonising sections of the community, but to remind us that 'the community around the mosques was part of the country, was "us"' – they are us.
And instead of preying on the differences between people she went on to say: "Many of those who will have been directly affected by this shooting may be migrants to New Zealand, they may even be refugees here. They have chosen to make New Zealand their home, and it is their home." In saying those words, Ardern quite simply did what good leaders should do, as Sean Kelly described: "She painted for her citizens a vision of a new and better world – and in doing so, made that world a little more likely to come about."
A fortnight after the attack in a memorial service held in Christchurch Ardern uttered the following words:
"We each hold the power, in our words and in our actions, in our daily acts of kindness. We are not immune to the viruses of hate, of fear, of other. We never have been. But we can be the nation that discovers the cure."
And we all shared the pride of her statements during this period. And we all realised it is possible to bring people together in spite of the hatred. 
So I'd like to think that the cure lies within the bonds we have with each other. And that means growing our understanding and empathy for one another. And this is what I mean when I talk about whānau. It's that realisation that we are all in this together and that we improve things for ourselves when we work at improving them for others.
In reacting to Christchurch in our school, our WERO leaders organised a lunchtime 'they are us' picnic on the field on a wonderful sunny autumn day and a chalk wall for expressions of support for the victims and their families. And out of one of the most horrific events, we bonded just a little bit.
And we carried this bond through other important events in the year. The national day of silence in term 3 which is a reaction against homophobic, biphobic and transphobic bullying is celebrated as 'pride' week at our school. Te wiki o te reo Māori is a chance for all of us to embrace the strong heritage, culture and language of our idigenous peoples of Aotearoa and we do.
I spoke about both of these events in my end of term 3 message when I mentioned the often-repeated proverb that 'it takes a village to raise a child' and I highlighted these events and a few others. Any of you that have attended one of our music evenings would know the huge amount of cooperation needed to run an event of this magnitude with 150+ students involved. And it works, and this is because of cooperation, tolerance, and understanding – bringing people together, not driving them apart.
Against a background of division in Britain and the US, my wish is that we continue to work towards the cure in, as our Prime Minister says, "our daily acts of kindness".
Finally, a whakatauki that I voiced at the senior prizegiving about a month ago is an appropriate insertion here:
'Tangata ako ana i te kāenga, te tūranga ki te marae, tau ana'
A person nurtured in the community contributes strongly to society.
I hope all the students have a great summer break away from school. I hope they are able to take time out with friends and family, and read, watch TV, play games, play some sport – but most of all enjoy the people in their life and yours and appreciate the enrichment gained by the strength of those relationships.
Ngā mihi nui, Dominic Killalea