Important Dates
13 November: Friends of Wellington High School inaugural meeting (see below)
25 November:

Board of Trustees meeting

3 December:

NCEA exams end

6 December:

Junior Prizegiving

6 December: End of Term 4
---
Important Information
Invitation to Friends of WHS inaugural meeting – Wednesday 13 November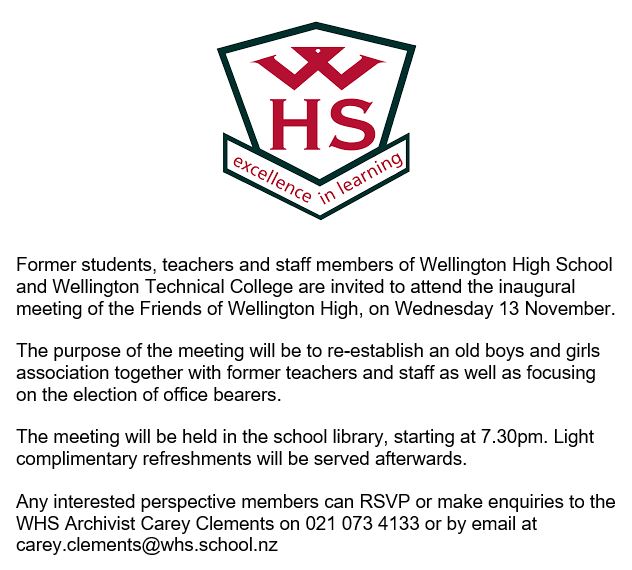 ---
What's happening?
Senior Prizegiving 2019
Senior prizegiving took place on Monday 4 November. Students, staff, family and whānau gathered in the Riley Centre for an uplifting celebration of  our senior students' many successes.
A gallery of photos from the evening can be seen here.
A list of all our senior prizewinners can be read here. 
Congratulations to every one of our prizewinners. Your wide-ranging achievements in all areas of school life bring to mind the whakatauki which Dominic quoted in his Principal's speech: Tangata ako ana i te kāenga, te tūranga ki te marae, tau ana – A person nurtured in the community contributes strongly to society.
---
Whakanuia photos now online
Photos from our Whakanuia celebration of Māori achievement on 1 November are now online. You can view the gallery here.
---
He Kākano visit to Island Bay Marine Education Centre 
On Tuesday students from He Kākano caught the bus to the Island Bay Marine Education Centre-Bait House Aquarium. Victor Anderlini showed us around. He has been working there for a long time.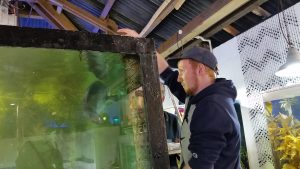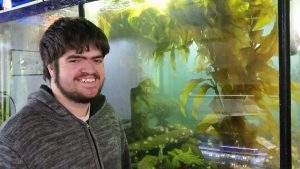 We got to touch the marine creatures in the Touch Tank, that was really fun.
We fed the big fish in the large tanks and watched the octopus squeeze itself through small holes drilled in the interior wall of the aquarium. The octopus has started laying eggs on the inside of the tank.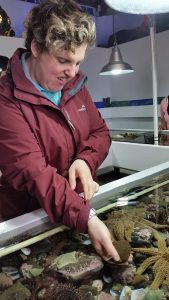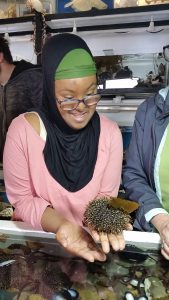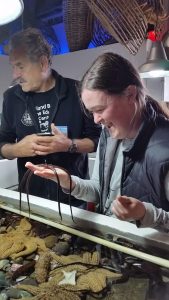 ---
Senior Ball photos online
A gallery of photos from the Senior Ball can be seen here.
To view the full collection of photos from the Ball, please click here. If you wish to download photos, the password is 2019.
---
Papa Taiao Earthcare
On Monday morning Caleb Anderson O'Brien and Nicholas Maloney from the WHS Papa Taiao sustainability and enterprise course were on RNZ's 'Nine to Noon' programme. They were interviewed about their enterprise which reuses old real estate signs to make tracking tunnels to monitor pests and native animals. So far they have successfully sold more than 150 tunnels to DOC and Predator Free Wellington so far. To listen to the full interview, click here.
---
Achievements
Powering Potential success
Congratulations to Year 12, Lydia Acton who has been selected for the Royal Society's 'Powering Potential 2019' to be held in Wellington from 16-18 December. Lydia is one of 40 students nationally who have been selected for this programme. Powering Potential gives students in Year 12 and 13, who are passionate about science and technology, the opportunity to work in teams to tackle scientific issues. Lydia, with her experience of captaining the New Zealand IYNT team in Georgia this year, is someone who we know will thrive in this environment.
---
Sport
Netball Meeting
On Wednesday, 13 November at 5.30pm  the Netball Committee are holding a meeting in the school staffroom. The meeting is for all parents who are interested in finding out about the 2020 Netball season, meeting the Netball committee and knowing what they do to make the netball season fun smoothly.  All are welcome and we look forward to meeting as many of you as possible.
---
AWD Swimming
Our He Kākano students competed in the annual AWD swimming competition. Rohan Lane-Turnbull and Dominique Gilling placed first in the 25m and 50m freestyle. We had a joint relay with Naenae college, with Rohan and Gregory Stewart swimming the 100m relay and the joint team won.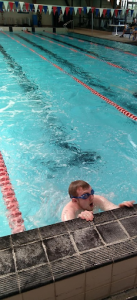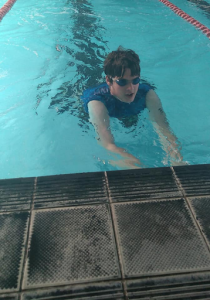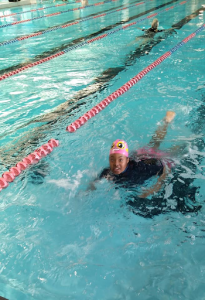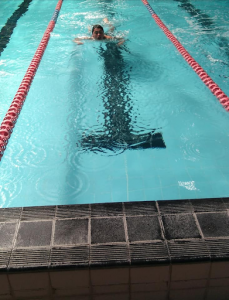 ---
Careers 
How to describe skills in your CV
Are you looking for a job for the summer? Or leaving school and wanting to look for something longer term? Whichever applies to you, understanding what to include in your CV and how to structure it can make a difference when it comes to being successful, or not. Mr Bhikha has compiled the guide you can read here to help you tackle this important skill.