Important Dates
Monday 26th October:

Labour Day [Public Holiday] —

school closed
Tuesday 27 October: Board meeting, staffroom, 6pm
Thursday 5th November:

Whakanuia Prizegiving, Taraika, 6pm

Friday 6th November:

Last day for most seniors (Year 11-13)  

Monday 9th November:

Senior Prizegiving, Riley Centre, 6pm

Monday 16th November:

NCEA Exams begin;

access the timetable here

.

Tuesday 17th November:

Teacher-Only Day —

school closed

except for students sitting external exams.
---
What's happening?
Senior Ball
The Senior Ball was on Saturday 17 October and what a night it was! The students looked fantastic and the dance floor was pumping the whole night. Thanks to the ball committee members for putting together such a great event: Molly Henry, Scarlett Stone, Grace Crysell, Aidan Boothby, Shivani Theodorou, Johanna Christ, Emily Rosemergy, and Bodhi Brooke-White. Photo gallery to follow next week.
---
EPro8
On Monday night and Tuesday six teams of Year 9s and 10s competed in the EPro8 Challenge. Students had 2.5 hours to complete as many components in engineering challenges to earn points. These challenges included a crane, a swing, an air freight weight balance, and a Mars Rover.  Each challenge had several complex components that had to be completed and judged before they could move onto the next component. The competition was fierce and our teams took 4th, 5th, 6th, and 12th place and while we didn't make it into the top 3, we still had an absolute blast.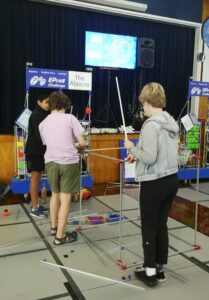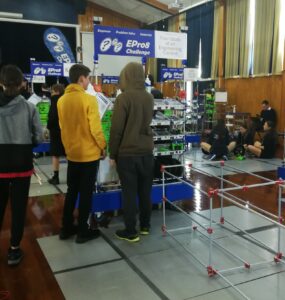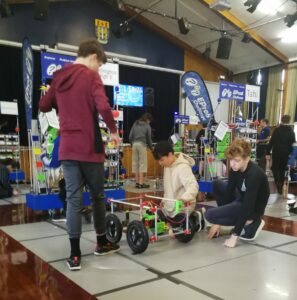 Congratulations to Sky Gobbi, Brendan Shaw, Ruben du Toit, Fynn Marno-Simpson, Lucian Petherick, Cameron Bartle, Quinn Eady, Otene Ngatai, Toby Page, Archer Page, Zach Brough, Jake Cheney, Harry Shallcrass, Ruby Nicholson, Lias Morris, Ritesh Ravji, Jasper Barkett-Greenberg, Joseph Coleman, Tulip Kumar, Dylan Wahapa, Mika Coe, Millie Crowe, Vita Lawson, and Ted Van Bunnik.
---
Whanganui River Trip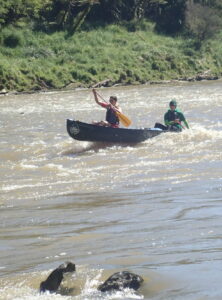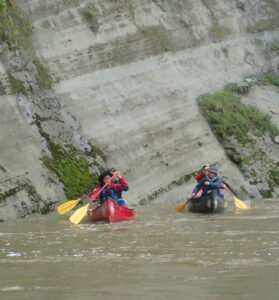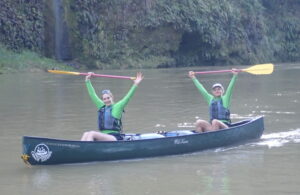 Year 13 students Outdoor Education students tackled the Whanganui river over four days last week.
---
He Kākano
The students have been hard at work this week in their chosen subjects. They have been learning about international coffee production in barista class, fabric prep and measurement in fashion technology and reading and understanding texts in English class.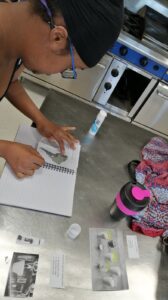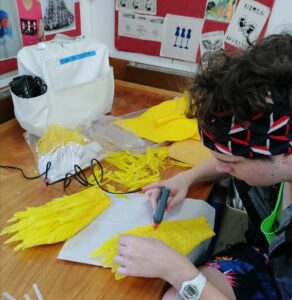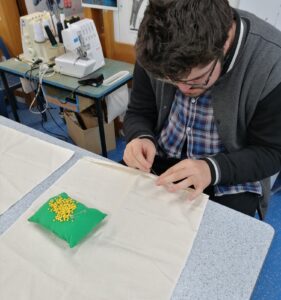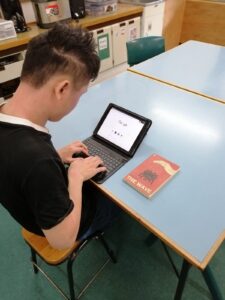 ---
Achievements
Congratulations to our wonderful Year 13 student Bella Vo from Vietnam who has been awarded the Victoria International Excellence Scholarship for 2021. Bella receives a total of $20,000 towards her Bachelor of Commerce. As can be seen in the table below, Bella is not the only student who has achieved scholarship success. Congratulations to all our students who have been recognised by VUW.
| | | |
| --- | --- | --- |
| First Name | Last Name | Scholarship Awarded |
| Ella | Blakely | Tangiwai School Leaver Scholarship |
| Zoe | Crane | Tangiwai School Leaver Scholarship |
| Grace | Crysell | Tangiwai School Leaver Scholarship |
| Alexander | Gobbi | Tangiwai School Leaver Scholarship |
| River | Hann-Ellen | Tangiwai School Leaver Scholarship |
| Molly | Henry | Tangiwai School Leaver Scholarship |
| Samuel | Power | Tangiwai School Leaver Scholarship |
| Sascha | Vekula | Totoweka School Leaver Scholarship |
| Ngan Thanh | Vo | Tangiwai School Leaver Scholarship |
---
Alumni
Eddie Tonks, CBE – obituary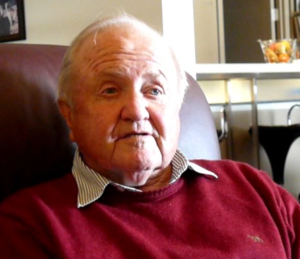 It is with sadness that we learned of the passing alumnus Eddie Tonks, CBE, who died on Sunday aged 86.
Mr Tonks attended Wellington Technical College between 1948 and 1950 where he was a building major. After playing senior rugby for Onslow for many years as an outside back, Mr Tonks turned his attention to administration and was on the Wellington Rugby Union for many years, before being elected onto the New Zealand Rugby Union in the late 1980s. He became Chairman of the NZRFU in 1991 and was still holding the position when rugby became professional in 1995. He later chaired the International Rugby Board and became a Life Member of the NZRFU in 2004.