Important Dates
20 September:

Learning Conversations day

— students attend for their interview only

23 September:

Board of Trustees meeting

27 September:

Final Senior course choices due for 2020 (Y10—Y12); End of Term 3
---
Important Information
MCAT reminder for MAT123 students doing 1.2 Algebra
Revision session

– Saturday 14th September 10am -12pm come to Level 3. 

Come for some or part of the time to work through papers or ask teachers questions.

Assessment

– Tuesday 17th September. 

Arrive by 8:30am at the latest in the foyer for a prompt 8.45 start.
---
Learning Conversations – Friday 20 September (8.30am-4.50pm)
The Learning Conversation takes place between your student, the student's rōpū teacher and parent(s) / caregiver(s).  Each learning conversation will take 20 minutes at the most. Students will only be at school on Friday 20 September for their learning conversation. Please make the effort to support this event.
This learning conversation is an opportunity for students, with the help of you and their rōpū teacher, to reflect on learning and engagement so far this year, and look ahead to plans for 2020.
Bookings for learning conversations can be made at

https://www.schoolinterviews.co.nz/

using code

fmvnr

Bookings are made by choosing

the year level

then the

rōpū teacher.

Please note that we are only able to run one learning conversation per student.
---
Supporting success in your school with ASB
---
Snapper concessions

Please note that, if you need to change a concession on your student's Snapper card, you now need to contact Snapper directly. Unfortunately they will no longer allow Student Services to email details through. Instead, parents and caregivers are encouraged to go online to: http://www/snapper.co.nz/child-concession/ to request the changes directly.
---
What's happening?
WHS welcomes Meng Foon, NZ Race Relations Commissioner
We were delighted to welcome the new Race Relations Commissioner Meng Foon to the library on 2 September.  Mr Foon spoke of his childhood growing up on the outskirts of Gisborne and of the Tairawhiti community that shaped him and showed him the value in respecting the traditions and beliefs of other cultures.  His entertaining talk gave listeners a good insight into the experience he brings to his new position; his time as Mayor and the skills learned there – about communication "kanohi ki te kanohi", about turning up – being present at events "e tae ā-tinana" – in person.
Mr Foon's message for a future of harmonious race relations is the importance of tolerance.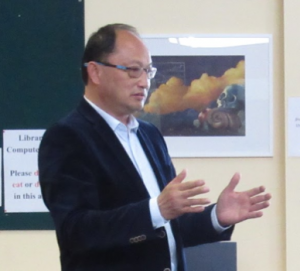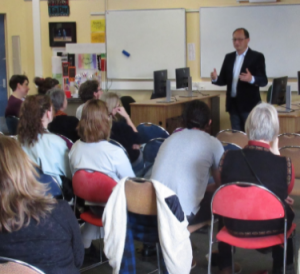 ---
Careers Expo 2019
On Mon 2 Sept, we held a Careers Expo in the Riley Centre for students, in conjunction with the Future Focus event after school for students and parents. Students from Y11-13 were rostered to go through the Expo for an hour each and Yr 10 students were encouraged to attend during lunchtime. There was certainly a buzz in the hall as students entered and circulated and then found who they wanted to chat to. This event was to support the overall process of subject selection for 2020 and next steps planning for those looking to be out of school in 2020.
There was a time for parents between 3.00 – 4.00pm but given the long day, many providers were not able to stay so some parents with students missed out. It gives us interesting food for thought about how to address this for next year, and our apologies if you missed out. I am more than happy for you to get in touch with me if you need some information or advice for your kids. You can contact me at     chuni.bhikha@whs.school.nz    04  3858 911 Ext 827
If your student is interested in Wellington Trades Academy for 2020, the list of courses on offer can be found here.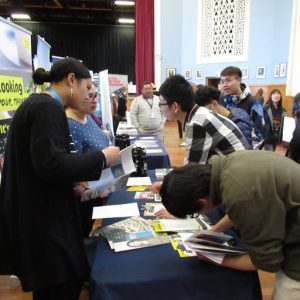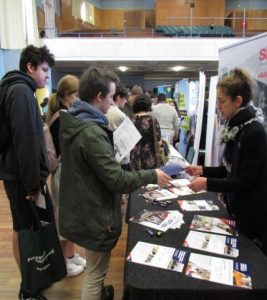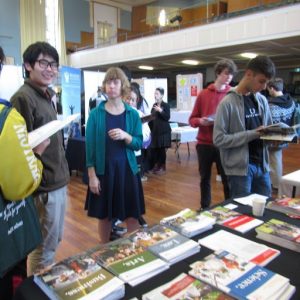 ---
Spoken Word Competition entries called for

White Ribbon are holding their first spoken word competition and WHS students are encouraged to submit entries! Deadline for all entries is 16 September at 5pm and more details are available from Mr Kingston.
---
Achievements
National Secondary Schools Culinary Competition grand finalists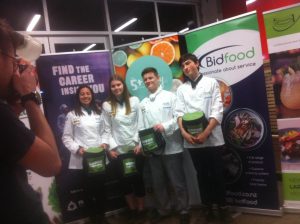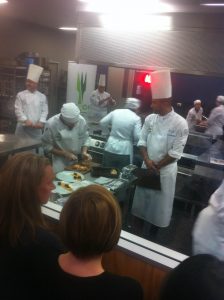 Nikita Dyer and Euliz Samson competed in the final of the National Secondary Schools Culinary Competition in Auckland last week. Up against six other teams they had 90 minutes to prepare and serve entrees and four mains, and after judging came away with silver medals! Both students had put in considerable effort and commitment in the months leading up to, and during, the competition. Nikita was one of four students who also received an industry starter pack prize.
Their carrot and pork gyoza with quick pickle was one of the head judge's favourites.
Ka Rawe!
---
NIWA Wellington Regional Science and Technology Fair, 2019
WHS students won two of the top placings and another of the top prizes at last week's NIWA Science Fair. In category 5 (Year 11 to 13 students) Sophie Mance placed first equal and Ryan Bright placed third. In coming first, Sophie has given herself a chance to contest the Prime Minister's Science prize in the "Future Scientist' category. Her entry was entitled "Particle Patterns: Tremors and Tessellations" and resulted from one of the investigations she completed in preparation for her role as captain of the New Zealand IYPT team.
Ryan's achievement is remarkable in that he is still in Year 11, and beat a field of mostly Year 13 students from other schools. Ryan's entry, entitled "Solar fire lighter" also won the Otago University prize. Ryan will travel to Otago University in January for an all expenses paid trip to "Hands on Science". In all, Sohpie and Ryan brought home six prizes. 
---
Tournament of Minds
WHS students achieved a second place the Tournament of Minds regional tournament held at Victoria University on August 31st. The team of Year 9 and 10 students were awards Secondary Honours in the Social Sciences section. Their success qualifies them for the National Final to be held in Wellington on September 21st. 
---
Students selected for NZSM music programmes
Congratulations to Zoe Ioannau who has been accepted in the NZSM jazz programme and Kesson Percher-Treacher who has been accepted into NZSM classical programme 2020. This is a fine achievements for these two talented year 13 students and we wish them all the very best.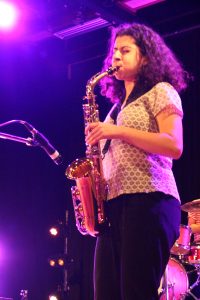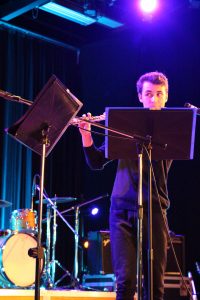 ---
Sports
Winter tournament week wraps up
Over Tournament Week our teams travelled across the North Island: Junior Boys Basketball played Napier, Girls 1st XI Football and Senior A Girls Netball played in Wellington and the first XI Football team played in Whanganui.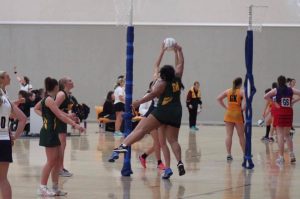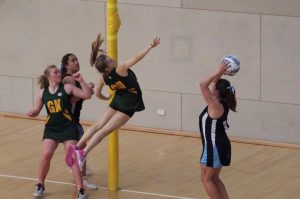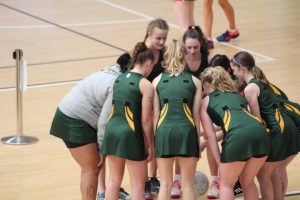 ---
Underwater Hockey success
At the Underwater Hockey tournament held at the end of Winter Tournament week, the WHS teams acquitted themselves well. The junior boys: won 2: drew 1: lost 3 and finished 7th of 10. Carlos Relph was named MVP and Henry Murdoch was also a standout performer. Congratulations to the team and to Michael Edmeades, their coach. The senior girls did not manage to pull off a win, but came closest in their final game against Queen Margaret College where they lost 5-3.
Players Sofi Dickinson-Smith, Michael Edmeades and Milly Woodbury now progress to trials for the Wellington U18.
---
Sports Uniforms
Now that Winter Sports have ended, all sports playing uniforms should be returned to the Sports Office or Student Services as soon as possible.
A big thank you to all the coaches, managers and supporters: without you all, our students do not get to participate, play and progress. The time and expertise that you put into the season is very much appreciated by myself (Wendy McIntyre, Sports Coordinator) and the players.