Important Dates
Monday 7 – Friday 11 September: Senior

School Derived Grade exams. The Junior timetable will run as normal this week, albeit with room changes –

note that lunch will be at the earlier time of 12.20 all week

.
Te Wiki o Te Reo Māori:

September 14th – 20th

Monday 21st – Friday 25th September:

Mental Health Awareness Week 

Friday 25th September:

End of Term 3
---
Important Information
Senior Derived Grade Exams 7—11 September
Derived Grade exam week begins on Monday. The timetable, student instructions and a revision advice booklet are available online via the Student Hub. These exams are an important opportunity for students to familiarise themselves with the demands of the NCEA externals. They also provide a derived ('back-up') grade in the event of illness/absence in the final exams at the end of the year. We encourage students to attend all their exams and give them their best shot! Note that:
Students need to be at school by 8.30am in the morning, and 12.50pm in the afternoon on the days when they have exams. They only attend school for their exams that week, unless by arrangement with their teachers.
Most exams are in the Riley Centre and students meet in the foyer; or outside the listed classroom.
If your child is unwell/absent on the day, please contact the school as normal.
---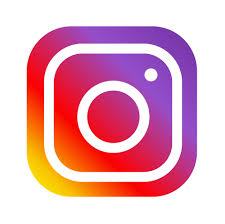 Talking about Instagram
We have been speaking with some of our junior students about appropriate use of social media channels such as Instagram, and how we can behave in ways that are kind and respectful online.  We would encourage you to talk with your students at home about what they are seeing, following, 'liking' and posting, and how they can use such spaces kindly with moderation. We can also recommend:
---
What's happening?
Dance with me — Creatives in Schools
"DancewithMe", a Creative in Schools initiative with the Royal New Zealand Ballet, ended this week  with a fabulous performance. Groups from St Anne's, EBIS, Wellington High He Kākano students, and a lunchtime club of dance students from High, all performed on Monday in the Riley centre. A super big thanks to Vicki Bamford for making this happen and for Pascale Parenteau, mother of Dominic Parenteau,  for her amazing drive to give our students a wonderful experience with professional choreographers.

Featured above:  Tulip Kumar, Tatiana Colina Mosquera, Nhung Ngo
---
OutLOUD and Pride week celebrations
Week 6 was WHS's OutLOUD, a student-led pride week. During the week we had a range of awesome people come in and lead discussions around Rainbow representation in the media, disability and allyship. We ended the week with our annual pride festival, OutLOUD, which involved a bake sale, face painting, and crafts for sale such as tote bags and face masks. It was a massive success, we were so grateful to see all the support from our peers. Big thanks to Ultra Violet for making this happen!
Following this, a Stuff article was published about the Friday celebrations, and this article reminded us about the tragic death of Jeff Whittington, a former WHS student. The article has inspired us to look back into  WHS's LGBT+ history, and how our rainbow group started. 

---
Election news
Nominations for Student Reps on the Board are underway, with a numbers of students putting their names forward for consideration at the time of publication. Meanwhile, Pierson Palmer (Year 13), is part of the 'Make it 16' campaign which calls for the voting age to be lowered. They recently took the fight to the High Court with a claim that the current age is a breach of human rights. Read more about the story here.
---
Mask-making 
In Lockdown level 4, Fashion students were ahead of the Fashion trend and were making masks at home. Now with the new legislation taking force with mask wearing on public transport, Fashion and DVC students have  been making masks to wear. Research and development of some patterns has been carried out for fit, size, and construction, and as great product designers we are up to style version 4.  Hand sewing and machines were used and elastic was recycled, along with hair ties, and  shoe laces. 
Top tip! > if you are a glasses wearer and are having fogging up problems, try washing your glasses in dish wash liquid, or put a bag twist tie, pipe cleaner or paperclip in the nose area if you are mask making at home. 

---
Mental Health Awareness Week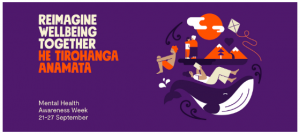 A reminder about the national Mental Health Awareness Week 2020. It is all about rediscovering the things that make us feel good – during Covid-19 and beyond. For more information, and to register for updates, go to their website.
The guidance team is liaising with other students and staff across the school to put on some activities at WHS to mark this important week! We are finding out what wellbeing means to us at Wellington High School! Please email Nikki Peterson (pnn@whs.school.nz) with one or two of the healthy things that make you feel good which will be used anonymously to form part of a special display during Week 10 of this term.
---
He Kākano 
Last week, the He Kākano students used the exercise machines in our new cardio room in the PE department with a group of year 13 Outdoor Education students as part of a peer support program. Other cool and interesting learning opportunities have been happening in metal fabrication classes and fashion technology as well as a road safety unit. Baking cupcakes for the Rainbow YOUTH OutLoud! bake sale fundraiser was a highlight. 

---
 Wellington International Student Excellence Awards 2020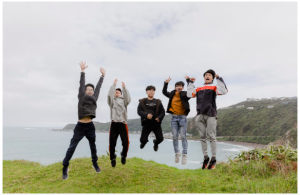 Applications are now open for the 2020 Wellington International Student Excellence Awards. These awards recognise the achievements and contribution of international students from around the region and those that have supported them on their journey. There are awards for:
🥇 International students who have excelled academically, in the arts, in sports, as a leader/role model, or through volunteering over the past year.

🥇 Kiwi (Domestic) students who have been champions for and supported international students.
Applications close on Monday 28 September. For more information and to apply (or nominate someone), go to Wellington Excellence Awards.
---
Achievements
Mathematical Olympiad!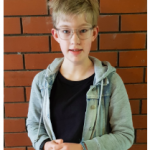 Ruby Nicholson (Year 9) has qualified for Round Two of the New Zealand Mathematical Olympiad competition for 2020. The intention of running this competition is to reward the country's top Intermediate and Secondary School Mathematics students, but also to use it as a selection tool for the NZMOC Maths Camp in January and then the NZ IMO team to compete at the International Mathematics Competition in 2021. A huge congratulations to Ruby who is the first student in recent memory from WHS to get to this stage.
---
Two
finalists for the Katherine Mansfield Short Story Award!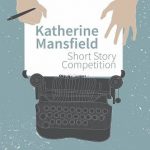 Cadence Chung and Nadya Macey, have been selected as finalists for the 2020 Katherine Mansfield Short Story Award for their stories The End of the World and Matahiwi respectively. Wellington High School is the only secondary school to have two students shortlisted for the award.
…and poetry prizes!
Cadence Chung has also won first and third prize in the Year 12 section of  the Poetry New Zealand Student Poetry Competition for her poem, 'Hey Girls' . You can watch the winners being announced by following this link: Poetry NZ Poetry winners. The praise for Cadence's poem is impressive. The judge "can not wait to see what the future holds for this voice."
Four poems from WHS ākonga have been accepted for the NZ Poetry Society Anthology:
Nadya Macey,

'Gisborne Airport Fence'

Michael Canovas, 'I never seem to reach it'

Lucy Brennan, 'Lucy'

Maggie C. Thoms, 'Pinecone hunting'
---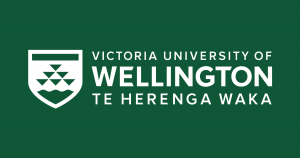 Success at Victoria University in 2020
We are delighted to share with you the success of former students who have graduated from Victoria University. We are very proud of them all, especially given the challenging nature of studies in 2020. You can view the full list here.
---
Sports
Winter Tournament focus
Week 7 has seen a number of teams competing as part of Winter Tournament, despite restrictions due to Covid-19. More details next week, but here's a taster from the Boys' Hockey:
"During this week we played: Heretaunga College, Wellington College, Scots College, St Pats Silverstream, Hutt Valley High and Newlands College. We had 4 heavy losses, a 4-1 loss and a 5 – 0 win.The boys maintained high spirits and enjoyed the experience. The players that shone were; Lee Stanton-Barnett, Hamish Martineau, Noam and Finn McKay."
---
Battle for the Wakefield Boot 2020 underway
The annual battle for supremacy between staff and students across several sports kicked off this week with the first match — Volleyball. Staff narrowly took the first win 2—1, and we look forward to Basketball, Ki-O-Rahi, Football and Netball in the final weeks of Term 3.