Important Dates
Friday 31 August –

 Mid-term break —

School

closed

Monday 3 September -Future Focus Evening,  3.45pm — see notice below
3—7 September — Winter Tournament week
Monday 17 September — BoT meeting, 6pm
Friday 21 September — Learning conversations (more information to follow)

Friday 28 September — End of Term 3: Senior Course Choices for 2019 due
WHS Board of Trustees news for Term 3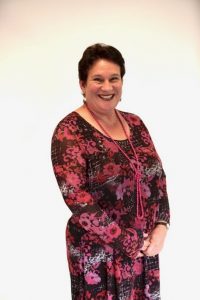 It is with sadness that we have farewelled Crane Amaru from the board at our August meeting. Crane is one of our longest standing Board members, dedicating much time to our school and to Te Whānau a Taraika in particular. He has utilised his wonderful skills in many ways that we are hugely appreciative of. Crane started on the Board as a Te Whānau a Taraika co-opted rep and then as an elected parent rep on the board. Crane will be missed.
It is with pleasure that we have welcomed Belinda Rynhart onto the board in a co-opted role. Belinda is a lawyer and we are very pleased to have her skills on our board.
The triennial Board of Trustee elections are happening in May next year (2019) and the board are working towards this transition. We encourage all Whānau to consider offering your time and skills to our wonderful school. In particular,  if you have financial, governance, policy or legal skills give it some thought. If you are interested and wish to find out a bit more here is a link to a short video about becoming a trustee. http://www.trustee-election.co.nz/becoming-a-trustee
Over the past term, the board has been working on governance issues including policy and property ones. This includes working with the Ministry of Education to address some of the repair work that needs to be done to our buildings and grounds, including boiler and lift replacement work which is currently being carried out.  Over the next holiday period, the car park will be getting a re-asphalt, and warm water is being provided to bathrooms that currently do not have any.
The board is anticipating a record number of Year 9 students starting at our school in 2019. This is great news for the school but has space implications that the Board is working through with the leadership team. It is the first time in a number of years that the school has had to enforce its zoning policy.
The school has received an excellent report from NZQA as a result of a Managing National Assessment visit in July. The report covers how the school manages our internal and external assessment practice for national qualifications, how this data is used in school and examines our assessment policy and procedures. We have hard working staff who deserve the credit this report indicates.
Congratulations to all the students who have achieved accolades in the many sporting and academic endeavours our students are involved in over the last term. We have many talented students that we are justly proud of.
Deanne Daysh
Chairperson
Wellington High School Board of Trustees