Important Dates
Tuesday 29 May –

Feeder schools visit

(School closes at 12.00pm)

Thursday 31 May

– Paid Union Meeting

(School closes at 12.20pm)

Friday 1 June

– Teacher-Only Day

 (School is closed)

Monday 4 June

– Queen's Birthday

(School is closed)

Monday 11 June

– Open Evening, 6pm

Monday 18 June

– BoT meeting

Tuesday 3 July

– Music Evening, 7pm
Message from the Board of Trustees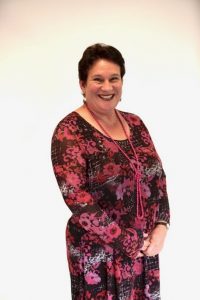 Welcome to Term Two
The Board of Trustees is very proud of our recent ERO review. If you have not done so already please take time to have a read of this. The visit was a positive one and has given us good information to use and plan for the next three years. Congratulations to all the staff and students who work so hard to make WHS such a great place to learn and teach. The wellbeing of our students continues to be a strength and focus for us. The link to the review is on the school website.
Thank you to the whānau/parents who have responded to the Senior Learning and Assessment review survey that was given out at recent Parent-Teacher evenings. If you have not yet responded then please click on this link – https://goo.gl/forms/xl295F5WtSqgMiMq2. We value your responses and use these to inform our planning for your students.
At the May Board of Trustees meeting it was agreed that we will pay a living wage to all members of staff not currently receiving a living wage. This is one way we can show how much we value our employees and the work they do.
There is much happening around the school this term to upgrade the property. Over one million dollars will be spent to repairs to the boiler, new keys, upgrading of fire protection, replace lifts, warm water to toilets, gym floor repairs, ceiling repairs, painting, seismic repairs and more.
We are happy to welcome new cleaners into our school. The cleaning company AMC started at the beginning of term.
We encourage you to come along to the huis for Te Whānau a Taraika. Please look out for notice of the next hui.
Congratulations to all the students and staff who are involved in sporting and cultural activities across the school this term. There are many events and successes we are able to celebrate each week.
Deanne Daysh
Chairperson
Wellington High School Board of Trustees