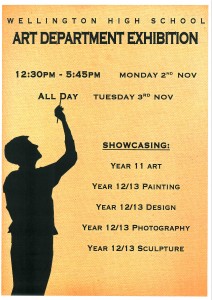 Week 3 was the final week of school for Seniors before study leave and exams.  You can read more about the last day in this Wrap Up.
Senior Prizegiving is tonight, 6pm in the Riley Centre.  While you are visiting the school, you can have a look at the Senior Art portfolio exhibition.  In this Wrap Up we also feature a Year 9 Social Sciences exhibition.
If you or your student are interested in doing Gateway (work experience) in 2016, you will need to register your interest.  You can find out more here.