Important Dates
24 June : Learning Profiles published to portal
29 June : Wig Wednesday
4 July : Parent Teacher interviews (Year 11,12 & 13 only)
6 July : Music Evening
8 July : Last day of Term 2
25 July : First day of Term 3
1 August : Parent Teacher interviews (Year 9 & 10 only)
Congratulations
Underwater Hockey Regional Tournament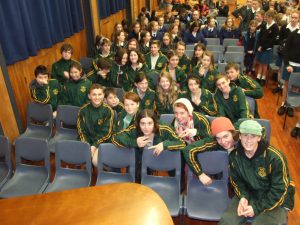 Last weekend we had three Wellington High School teams compete in the Wellington Regional Underwater Hockey tournament.  The teams performed superbly all weekend and never gave up.  
Our Junior Boys finished the tournament in 10th place and had their first win of the season.  The Junior Girls finished in 7th place and the Senior Girls finished in 5th place.  
Senior Girls qualified for Nationals, to be held in Wellington from 1-4 September.
 Well done to all teams and coaches you did the school proud.
Junior Boys MVP – Max Steel
Junior Girls MVP – Liberty McIntyre-Reet
Senior Girls MVP – Amy Andrews
Glastonbury Beckons
Estere Dalton, an ex-WHS student and a wonderful musician has been selected to go to Glastonbury.  Read more here.