Important Dates
Wednesday 29 September:

Deadline for Year 9 and Years 10-12 to have made their subject choices for 2022 via the portal.

Wednesday 29 September:

Sports Photographs

Monday 27th September – Friday 1 October:

 

Mental Health Awareness Week (MHAW).

Friday 1 October:

End of Term 3

Monday 18 October:

Start of Term 4

Monday 18-22 October:

Derived Grade Exam week — seniors on study leave unless they are doing exams. Lunch will be at 12.20 for Years 9-10.
---
Important Information
Student election
NZSTA and the Ministry of Education have announced new dates for school Board elections. The close of nominations for those elections will now be Friday 24 September and voting for the elections will now take place on Thursday 30 September.
---
Year 10 course choices for 2022
Year 9 students and whānau are being asked to make Year 10 option choices for 2022.  A Year 10 Course Choice Booklet is available online and an email has been sent to both students and whanau detailing how to complete this process. Choices should be made through the Student Portal starting Monday 20 September and must be completed by Wednesday 29 September.
---
Senior Ball
We are unable to hold the senior ball on the changed date of 30 October because a NPC match has been scheduled for this time. We are working with the Stadium to find an alternative date and we will let you know the outcome of these discussions as soon as possible.
---
Access to free period products initiative
Wellington High School is participating in this initiative. It aims to provide free period products to young people in all state and state-integrated schools and kura across New Zealand during 2021.
Periods are a fact of life for half the population. Despite this, young people don't always have access to the products they need to feel comfortable at school, engage in their learning, and manage what should be a normal and healthy part of life.
Poor access to period products can affect students' attendance and engagement at school. Students also miss out on sporting and cultural activities and can feel embarrassed and ashamed about not being supported to manage their periods. This affects their achievement and wellbeing.
It is hoped that, in providing access to free period products to those that need it, this will:
reduce barriers to access and improve school attendance, sports involvement
improve youth wellbeing
reduce financial strain on families and whānau, and
promote positive gender norms and reduce stigmatisation of menstruation.
Access to period products is a necessity, not a luxury. The need to access period products exists for every young person who experiences menstruation including young women, girls, transgender, and gender diverse youth, in ways that meet diverse needs and cultural perspectives.
At Wellington High School, students can access free period products by:
        going along to Student Services
        emailing ss@whs.school.nz
      talking to any staff member for help
---
What's happening?
WHS student at first ever Children's General Assembly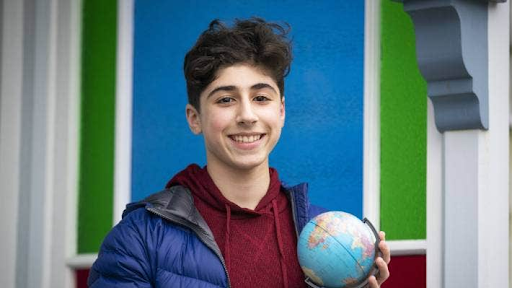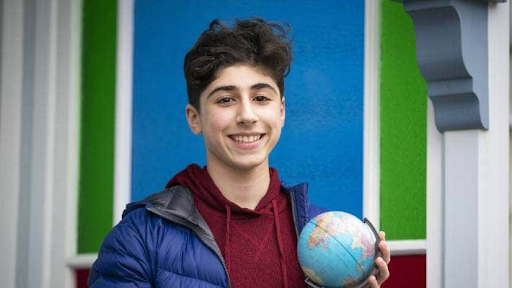 Year 10 Jasper Barkett-Greenberg is on his way to Bilund, Denmark to take part in the first ever Children's General Assembly. The assembly, is constructed to mirror the UN General Assembly which is currently running in New York.
Only 80 people, aged 10-17 are participating and Jasper is the only New Zealander. To read Stuff's recent article about Jasper, his incredible opportunity and the dedication that Jasper has already shown in preparation for the event, click here.
We wish Jasper safe travels and look forward to interviewing him for the Wrap Up when he returns to school in term 4.
Picture courtesy of Jericho Rock-Archer
---
He Kākano
Our students have been working on a large mural that extends the length of the level one link well in the school's main block. They are painting a diverse range of imagery to symbolise WERO (Whānau, Excellence, Respect and Ora). The mural will brighten up the linkwell and will give students an opportunity to work together to produce a large scale art installation which will be a fixture in the school for the next few years.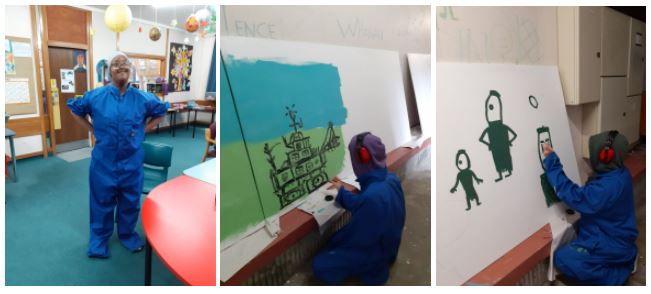 ---
From the Garden
Spring sprang during Level 3 lockdown.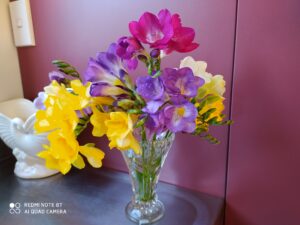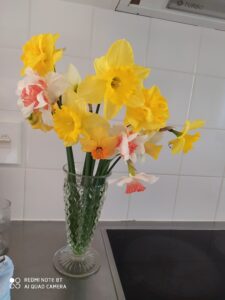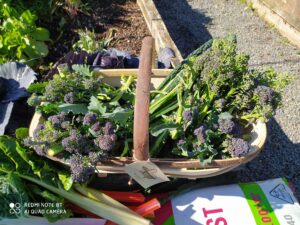 ---
Achievements
40-Hour Famine fundraising award
Mia Pethig has been selected by World Vision as one of top 2021 40 Hour Famine fundraisers across the country. Only 30 people around the country get these awards. Wellington High School raised $3,797.30 this year, of which Mia raised $1,115.00.
---
Sports
Wellington Utd debut
On 11 September, three WHS students, Ibrahim Idris, Anh Tuan and Mongkol Mour made their senior competition debut playing for Wellington United's senior team. Congratulations to these talented players!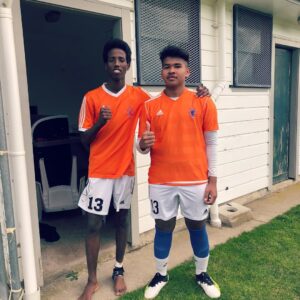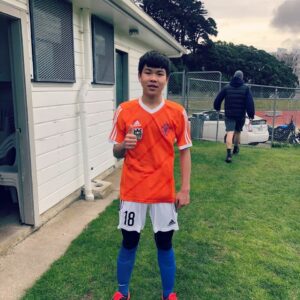 ---
Careers
Wellington Trades Academy 2022
If you/your young people are interested in finding out more about these programmes, please contact Chuni Bhikha (Careers Advisor/Trades Academy coordinator) with your student's name, rōpū and the courses they are interested in.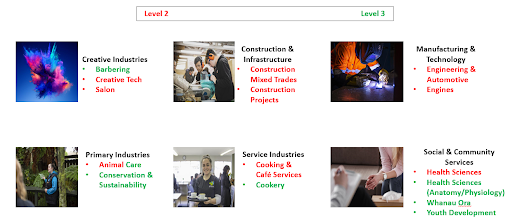 ---
Employment opportunities
If you are in Year 13 and thinking about paid employment post school and/or summer holidays, many employers are beginning to advertise for their peak Christmas / summer season. Places advertising include Farmers, David Jones, Mecca, supermarkets and Queensgate Mall. The Bluebridge and Interislander ferries are also currently recruiting over 18s for the summer season.
This is an excellent time to get your CV organised and to start applying for paid employment!
If this sounds like something you are interested in and you would like some help don't hesitate to contact me, Bec McKenzie or come down to COM5 or M410.
---
Are you looking for staff?
The careers team are seeing a lot of students who are looking for work experience / unpaid internships and paid employment at the moment. We are reaching out to our community to see if there is anyone who might need staff on a part-time basis or over the summer period, or alternatively, who can offer work experience. If this sounds like you, please contact Bec McKenzie.