Important Dates
Monday 14 February: Board meeting (6pm)
Thursday 17 and Friday 18 February: Photographs
Thursday 24 February – Wednesday 2 March: Simply Dental on site
Welcome to all new students and whānau, and welcome back to all those returning.
---
Important Information
School Photos 2022
Our school photos take place on Thursday 17 and Friday 18 February. 
COVID restrictions means that there will be no rōpū class photos or sibling and group photos this year. Instead, all students will have ID / portrait photos taken and a class composite photo will be made from the individual portraits. 
There is no need to order in advance. Later in the term, students will receive an individualised envelope with their portrait displayed and instructions on how to order photos. 
An overview of the timetable is below with details circulated to students and staff:
Thursday 17 February
Period 1: Year 10: Royal whānau, Howell whānau and 10 McKelvey 1

Rōpū: 9 Riley 2

Period 2: Year 11

Period 3: Year 12

Period 4: 9 Riley 1, Year 10: Bradwell whānau and 10 Kelly 1, 10 Riley 2

Period 5: Year 9: Bradwell whānau, Kelly whānau, 9 McKelvey 1 and 10 Kelly 2
Friday 18 February
Period 1: Year 11 

Rōpū: Year 11 continues

Period 2: Year 12 

Period 3: Year 13

Period 4: Year 13 continues

Period 5: 10 McKelvey 2, 10 Riley 1, 9 Royal whānau, 9 McKelvey 2
If you have any queries, please contact Nicola Dow (Acting Principal) or your student's rōpū teacher.
---
Counselling at Wellington High School
Wellington High School has three full time counsellors who are available to see students during the day. The team can also make referrals to other agencies
To make appointments with a counsellor students can email counselling@whs.school.nz or come over and fill out a request appointment form and we will get in contact asap.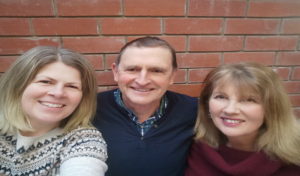 ---
What's Happening?
He Kākano
The first week back for He Kākano students has been a whirlwind of new classes including hospitality, music, languages and workshop. Our Social Communications group, initiated last year, continues this year as part of a pilot project that teaches communication skills to neuro diverse students.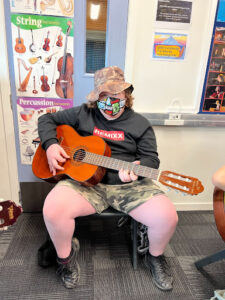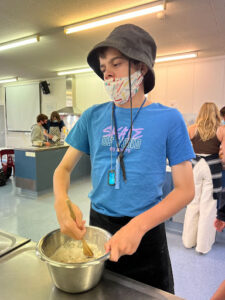 ---
Library
All of the new students have been through to choose books for pleasure reading and we're pleased to see so many keen readers from the new year 9 classes! We've already issued over 400 books and it's only the 9th Feb!
Over the next couple of weeks we will be flat out orienting students. The Herengatahi classes will be coming in to learn how to find what they want and how to know the information they're getting is accurate.
---
Achievements
Scholarship results 2022
Congratulations to our students for their scholarship results. There were many notable successes in this year's results, specifically: 
Cadence Chung – full marks for English

Julia Randerson three Outstanding level scholarships (Julia is eligible for Outstanding scholar award)

Cadence Chung, Arlo Haig and Tara Stockwell-Williams all achieved two scholarships

Lulu Shepherd and Alex McLeod were awarded scholarship at the end of Year 12

In addition four scholarships were awarded in English, three in Health and Physical Education and three in History. 
Thank you for all the hard work put in by the teachers of those students. Iona Forsyth (Year 13 Dean in 2021) is particularly proud of them all, as are we all.
---
Sports
Football Academy
Our school Football Academy is coming back this year! It is starting this Monday 14th February @ Te Whaea. It will run for the whole Term 1 on Mondays and Thursday from 7:30am to 8:20am @ Te Whaea. The Football Academy is for all Yr 9 and Yr 10 students (social or competitive players, all genders).
Coaches Guillermo Schiltenwolf, Leo Villa + a female coach (TBC) will be running sessions focused on players' individual improvement.
It is also a great opportunity for those Senior students wanting to play competitive football (1st/2nd XI), this senior group will be training separately but at the same venue, same days and times.
For more information and/or to put your name down, see Carlos (Spanish teacher, prefab 15), or by e-mailing to Carlos.Junca@whs.school.nz  or to sport@whs.school.nz (Liam).
---
Dragon Boating
First training in 2022 for our mixed team. Getting ready for the festival in March.