Farewell Anne Grimmer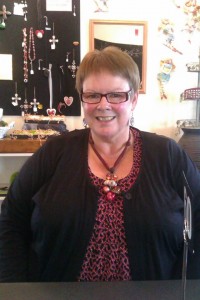 In the early morning of Thursday 26 March Anne Grimmer, who many of you will remember as our careers advisor at Wellington High, passed away peacefully, after a long illness.
Anne arrived at Wellington High School in June 2002 from Freyberg High School where she had been HoD of Employment Skills and Health. Anne was primary trained and worked as a primary teacher early in her career. She later became a special needs teacher then variously a teacher of Integrated Studies, English, Employment Skills and Health with a heavy involvement in careers education.
At Wellington High School, Anne became our careers advisor creating and developing employment studies courses and overseeing the transition of literally thousands of students to the workplace or further training.
Anne's vast knowledge and expertise in careers education made her invaluable to staff and students. She was a vital member of our pastoral network working closely with Deans to facilitate appropriate pathways for our students of whom she was a passionate advocate.
Anne had a wonderful presence in our staff room enlivening any room with her smile and laughter. She was a highly valued, well-respected colleague.
She will be greatly missed.