Important Dates
Friday 9 July: End of Term 2
Term 3:
Monday 26 July: Start of Term 3

Wednesday 28 July: Senior student Parent-Teacher interviews 

Monday 9 August: Junior student Parent-Teacher interviews

Monday 9 August: Board meeting (6pm)
Booking details for the parent-teacher interviews will be sent to caregivers and whanau early next week.
---
What's happening?
Level 3 'glassroom' design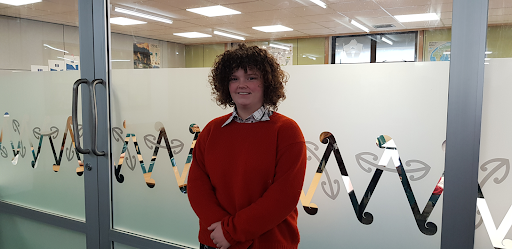 The two "glassrooms" on Levels 2 and 3 have just been reconstructed to make them larger and better sound-proofed. They now look amazing and are great to teach in. Students were asked to design a frieze to go on the frosted part of the glass. The one on Level 3 was created by Frances Till:
"I created this design in Māori class. We'd been doing a unit on Māori art, and were tasked with creating a simple, repeating pattern that could be translated onto the glass. 
This design is composed of a pūhoro, a triangular pattern that is the focal point of the design and represents speed, or the waters of a river. The smaller, arrow-shaped patterns woven into the pūhoro are mangopare, which symbolise the hammerhead shark, and are associated with strength. Although hammerhead sharks don't live in rivers, I wanted to create the idea that the sharks were swimming in the waters of the river, by weaving the mangopare through the pūhoro."
Next week, the final Wrap Up of term will feature Paul Austin's design on Level 2.
---
Toi Wearable Art success
These students put an amazing effort with the Show Quest Toi Wearable art competition on Tuesday night this week.
Tulip Kumar and Bailey Irwin (Year 10) – Piwakawaka (below)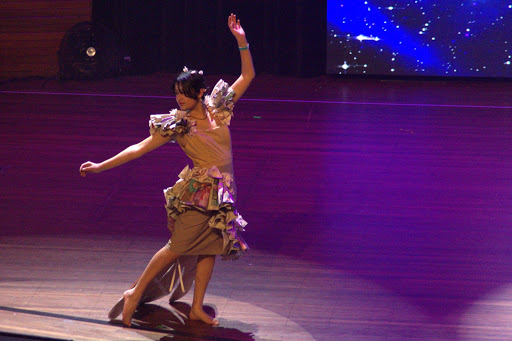 April Marshall and Zazie Taylor (Year 9) – Current Affairs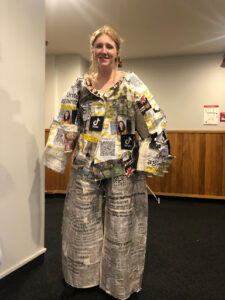 Mika Coe, Vita Lawson, Millie Crowe (Year10) and Eleanor Thomas Moore (Year 9) – Out of the Box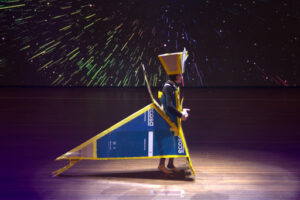 Mika, Vita and Millie and Eleanor won the top prize: the showstopper outfit of the performance. The piece was called Out of the Box. Congratulations to all those students involved: we are so very proud of them. BSJ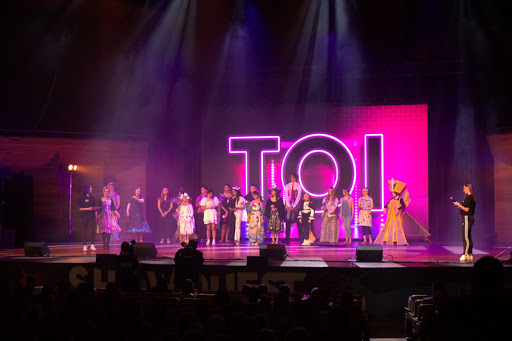 ---
Furniture and cabinet making
The Furniture and Cabinet-making students have finished their side tables! Constructed with pine, and featuring kwila details, these side tables required the students to produce highly accurate work within the challenging joinery. The class is a combination of Y11 and Y13 students. HPR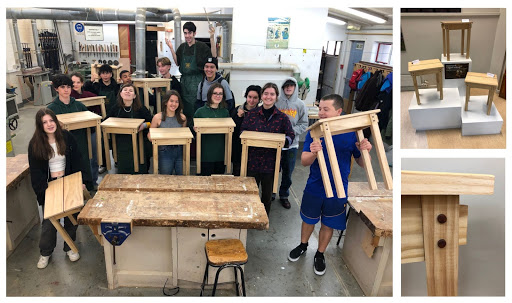 ---
Year 13 Drama Productions
17 outstanding actors, 2 weeks, 2 scripts, 4 casts
Over the last two weeks Year 13 Drama students presented "Nobody's Fool" by Annie Millard and "The Book of Everything" by Richard Tulloch.  These students brought the stage to life with committed performance work they can all be very proud of.
"Nobody's Fool"

"The Book of Everything"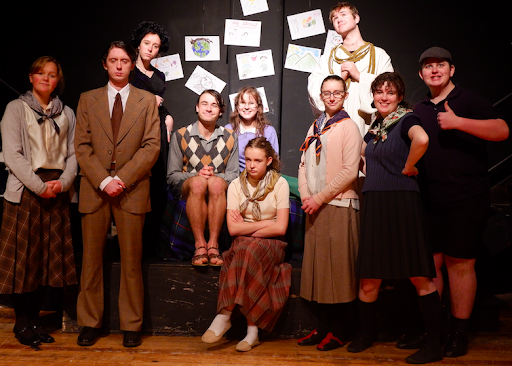 ---
National Secondary School culinary challenge
Congratulations to Sylvie Blake-O'Brian, Owen Jones and Sophie Jackson who competed in the National Secondary Schools cooking challenge last Friday. All received silver medals.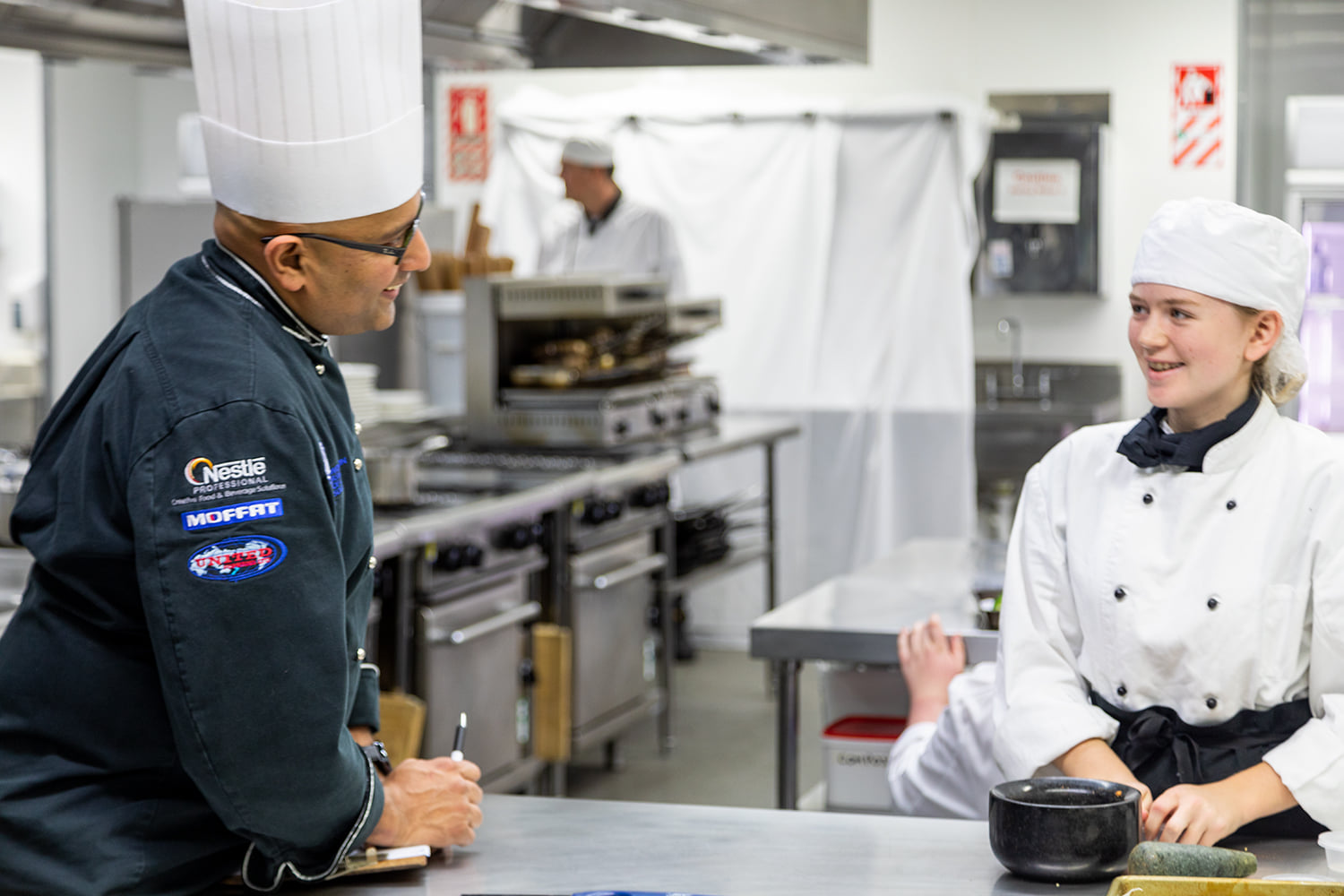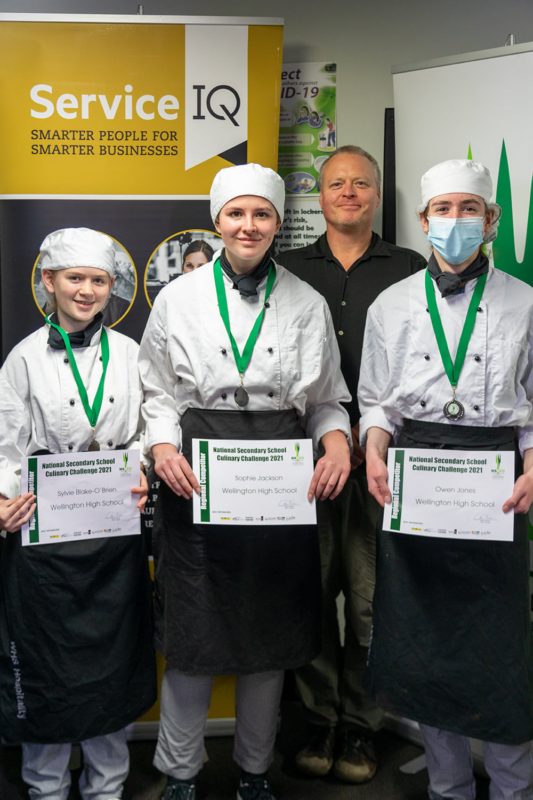 ---
Scholars Cup
On 18 June 9 students competed in the two-day Wellington Regional round of the Scholars Cup at Aotea College. The theme was 'A world renewed', and the competition covered subjects ranging from History, Art, Literature, Science and Technology.
Thank you to all for participating enthusiastically. Congratulations to all for their achievements as follows:
Debate Champions, Senior Division, Gold Medals:
Fynn Marno-Simpson (16th overall)
Sky Gobbi (13th overall)
Scholars Team Bowl, Senior Division, Gold Medals:
Harry Shallcrass, Lias Morris, and Conor O'Neill (5th overall)
Scholars Challenge Subject Awards, Senior Division
Sky Gobbi won 2 gold medals for Science and a silver medal Social Studies
Alex Verran won a silver medal for Literature
Lias Morris won a silver medal for History
Harry Shallcrass won a silver medal for Social Studies
School Top Scholar (gold medal): Sky Gobbi
Da Vinci Award- an award for consistent performance across the board, Senior Gold Medals:
Toby Page who got 14th overall
Jasper Barkett-Greenberg 5th overall
Tulip Kumar 4th overall
Champion Scholars, Senior Silver Medal: Sky Gobbi (18th overall)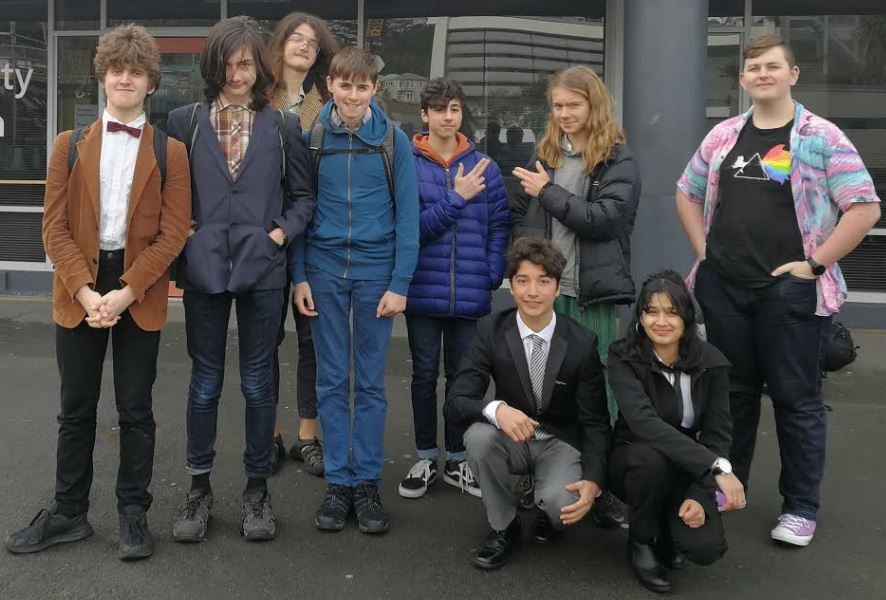 ---
Science Enrichment
Year 10 Science enrichment's focus this week has been on Biodiversity in New Zealand. On Tuesday 22June the rain stopped long enough for a visit to Wellington Zoo. Students were hosted by Claudia Richards, one of the Zoo Educators who took the group on a tour that included The Nest Te Kōhanga, and the enclosures of many native, endemic and introduced New Zealand species.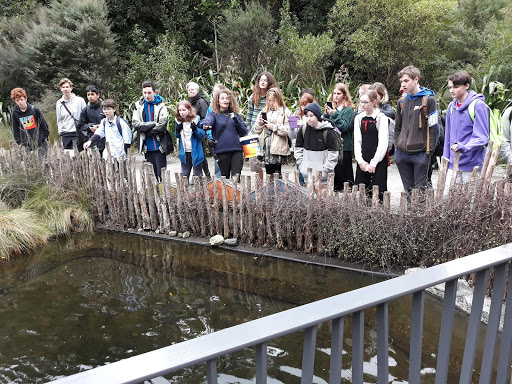 This week Prof. Michael Bunce, Chief Scientist at the EPA, held a workshop for the group. At Monday's session students learned about ways that ancient DNA can be used to investigate ecosystems of the past. They now have an insight into the possibilities offered by modern technologies in investigating ecosystems using the DNA that can be found there. The students are taking samples from around the region to add to Wilderlab's Wai tūwhera o te Taiao wildlife database.
---
In the news
WHS students have hit the media this week…
Read about Year 9, Monty Mouat who is set to sit on the executive of the Greater Brooklyn Residents' Association.
If Music is your jam, our amazing jazz musicians in Mel Stevenson, were featured in Stuff's new school section on Monday.
Finally, alumna Gala Baumfield (Year 13, 2020) has been listed as a rising star for her endeavours to set up an organisation that aims to bridge the gap between mental health needs and the information that can lead to mental health support.
These are just a few examples of the drive and talents many of our students have – shout out to all those who have been featured.
---
Fresh Avocado
https://www.freshavocado.whs.school.nz/
The WHS creative writing website, Fresh Avocado, has published the first edition for 2021. Thank you and congratulations to the following students for their prose and poetry:
Lily Godfrey (Year 9)

Vita Lawson (Year 10)

Frances Till (Year 11)

Atom Gush (Year 12)

Cadence Chung (Year 13)
---
He Kākano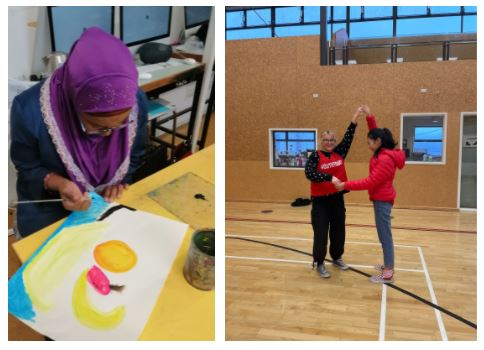 We have made dumplings and chicken bites in cooking class,  created still life and science fiction portraiture in art, practiced folk tunes in music class and played partner games in PE. It has been a week of diverse activities in He Kākano.