Important Dates
Monday 11 June

 — Open Evening, 6pm

Monday 18 June

 — BoT meeting

Tuesday 3 July

 — Music Evening, 7pm

Friday 6 July — Last day of Term 2
Principal's Message – Mid Term 2 2018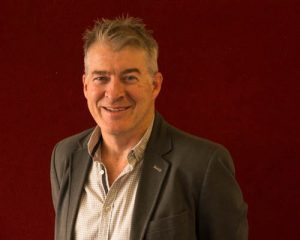 We are currently spending time marketing ourselves to our community. We have had two feeder school visits and we are about to run our annual Open Evening on Monday 11 June. It is interesting to be running these events at a time when a lot in education is under review.
Tomorrow's Schools was a reform to the education system in 1989 that essentially established schools to act autonomously with broad goals of improving educational opportunity across the system and reducing disparity between various socio-economic sectors. One way of doing this was to give students the option to attend their school of choice. Schools became managers of their own finances and funding became increasingly based upon student numbers. Equity was seen as being created by choice and schools would survive if they attracted students and were perceived to be doing a good job. However, this model meant that some schools continued to receive more and more funding as student numbers grew while other schools lost funding and therefore did not have the resourcing to enable them to address their declining student numbers.
It is quite obvious that a school can only cater for a certain number of students before it becomes overcrowded so some schools implemented enrolment zones, and because they were self managing, boards determined their enrolment zone with reference to ministry guidelines. This meant that students could not necessarily attend the school of their choice anymore and the ideal of improving educational opportunity actually led to schools in low socio-economic areas and with high Māori populations losing funding and losing their ability to be able to supply a good educational 'product'.
I arrived at Wellington High School at the end of 2005 as a new Deputy Principal. I remember that when Prue Kelly, who was the Principal of Wellington High School from 1995 to 2011, retired she told me that the one thing she wouldn't miss was the ongoing job of trying to get people to see the great work that was occurring in the school and convincing the community to look at us as an educational option. In Prue's time the school roll varied between 900 students and 1200 students. Wellington High School had to implement an enrolment zone in Prue's time because 1200 was becoming seriously overcrowded. We are faced with the same reality at present. Our school roll is sitting at around 1250 students and almost every space is being used at all times. We have spoken to the ministry who project that 'in zone' enrolments will continue to increase in coming years. Since 2012, numbers across Wellington city schools have increased by about 500 students. At Wellington High, our population has increased by about 250 students in this time. In other words, we have taken on about half of the extra 'in zone' enrolments in this time. This is a good position for the school to be in. It means our marketing has shifted from focusing on why students should come here to why students do come here. It has also allowed us to strengthen our links with our city feeder schools and tighten our community which is becoming increasingly Wellington city based.
I spoke to our feeder school students about opportunity, and educational opportunity should be the same for everyone regardless of where they live. Our success should not be at the expense of other schools. If we want a more equitable society, we need to invest in equal educational opportunities for all. This has been one of the great challenges of Tomorrow's Schools and where it has fallen short. The competitive model that was created ended up creating greater disparity in many of the areas it was trying to address.
Equitable outcomes for all has always been the strongest characteristic of Wellington High School. We are frequently consulted by the Ministry and the Education Review Office in areas such as bullying, gender diversity, restorative practices, and sex education. This is not the sum total but a part of who we are. Despite the challenges of a changing demographic, we will continue to lead our community in such areas because it is the right thing to do, particularly in a competitive environment.
Ngā mihi nui
Dominic Killalea