IMPORTANT DATES
7 August 
Blank Canvas Exhibition
25 – 31 August
Senior Exams – 2017 Senior Exams Timetable Here
1 September
Mid-term Break
4 September
Future Focus Evening
4 – 8 September 
Winter Tournament Week
20 September 
Learning Conversations 2
SCHOLARSHIPS DATABASE
Wellington High School students can access this database for FREE, but only from a WHS IP address ie they must use it at WHS. http://generosity.org.nz/giv-me/
More than 4,000 opportunities for scholarships included on this database.
POLITICAL PANEL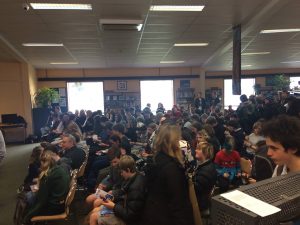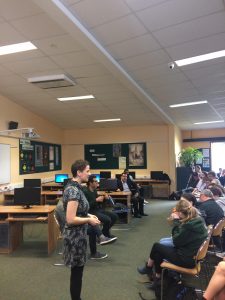 Year 13 student, Kate Mills-Workman organised a panel of five local political candidates to address interested staff and students at lunchtime in the library.The parties represented were, in no particular order:
Labour, National, United Future, Greens & The Opportunity Party.
It is evident that political apathy is not a problem at Wellington High as the library was overflowing.
The candidates addressed questions from the audience that included their policy on Mental Health services.  Thanks go to Kate for a wonderfully organised event, to the candidates for their time and to the library staff for hosting the event.