Week four at WHS has flown past with everyone settled in and working hard.
Monday night saw Year 9 whanau attend a meet the teachers and information evening .  This was a valuable evening and was very well attended.  Junior students also sat their PATs on Monday and Tuesday.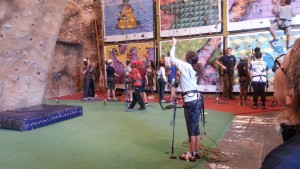 Next week, the second round of Year 9 camps begin.  You can find some photos here which will have photos added to it as they are available.
The Duke of Edinburgh award is a fantastic way for students to get involved in the community, to do some tramping and to work towards a long term goal.  To register you need this form  DOE Registration Form and for more information contact Bharat Pancha on bharat.pancha@whs.school.nz.
Upcoming Events
7 March : SOLO Curriculum Information Evening
24 March : Learning Conversations for all Year Levels
25 March : Good Friday, School Closed
28 March : Easter Monday, School Closed
29 March : Easter Tuesday, School Closed  (find out more here)
4 – 8 April : Summer Tournament Week
11 April : JUNIOR Parent/Teacher Evening
13 April : SENIOR Parent/Teacher Evening