Important Dates
Monday 5 June

– Monarch's birthday holiday – school closed

Monday 12 June

– Open Evening for 2024 – school closes at 3pm

Monday 19 June –

Board meeting 6pm

Friday 30 June

– End of Term 2 – school finishes at 1.20pm
PPTA rolling strikes 
Week 7 – Tuesday 6 June – Year 10, Thursday 8 June – Year 9
---
Important Information
Principal's Message – Mid-Term 2
Dominic's mid-term Principal's message is now online. 
This term, Dominic's message references the keynote address at the recent SPANZ Principal's conference, delivered by Professor Yong Zhao. Prof Zhao focused on how through the politicisation of education, and focus on initiatives, we can get caught up in trying to improve 'test scores' and inadvertently sacrifice individual learning. It is essential to recognise the individual and to focus on each student's unique talents, skills and motivations encouraging students on their journey.
This edition of the Wrap Up includes many examples of our students following their own individual pathways, celebrated by their peers and our community. From creative writing in the Fresh Avocado, to Scarlett Connolly's journey as a Korean language learner, and sporting achievements in climbing, volleyball and more, our rangatahi continue to impress and inspire with their range of talents, dedication and skill.
---
Timetable for 6 June
A reminder that on Tuesday 6 June we are running a Monday timetable.
---
FENZ free home fire safety visits
Fire and Emergency New Zealand have been in touch reminding us that they offer free home fire safety visits. Visits can include smoke alarm testing or the provision of a free smoke detector for those who are eligible. To book a free visit, contact your local fire station or email FENZwellington@fireandemergency.nz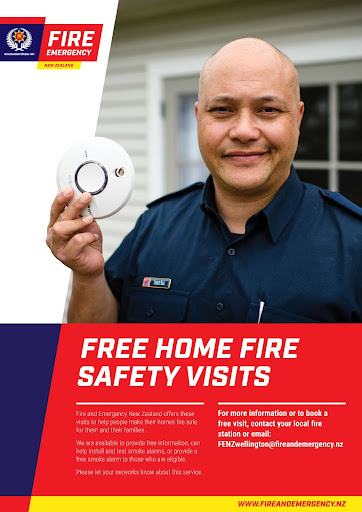 ---
Measles
It is widely recognised that Measles is a highly infectious airborne viral illness that results in a high fever, runny nose, cough and red eyes before the tell-tale rash appears on the body. For one in three, the symptoms become more serious, resulting in ear infections, pneumonia and diarrhoea and possibly resulting in hospitalisation.
Te Whatu Ora have published information about Measles to help parents and caregivers recognise the signs of the illness and providing information about vaccination. To read the Te Whatu Ora advice, please click here.
---
What's happening?
Pasifika Families Shared Dinner
During Samoan Language Week, several of our students and their families from various Pacific Nations came together to share a meal on Monday evening. There was an abundance of good conversation and good food; the homemade Malaysian chicken curry was a particular hit! Students from each year level 9 through to 13 came along with siblings, parents and aunties, including our WERO leader Joshua Toumu'a who opened and closed the evening for us. We look forward to more families joining us at our next event.
---
Fresh Avocado
Fresh Avocado is Wellington High's creative writing website: we publish poetry and short prose by five students each edition. The first edition for 2023 features writing by:
Josh Toumu'a
Laura Vale
Alex Baguley
Anas Mohamed
Finnian Dudfield
Some light reading for your long weekend!

---
Scarlett's Korean language journey
What triggers an interest in learning a language? What can help grow and then sustain that passion when the language is one that is not commonly taught in NZ schools? In this NetNZ article, Year 13 Scarlett Connolly recounts how her interest in Korean language and culture stemmed from her love of K-Pop and how, through COVID lockdowns and with the support of NetNZ tutor Ms Kim, she has progressed her language journey achieving NCEA Level 2 Korean with excellence endorsement.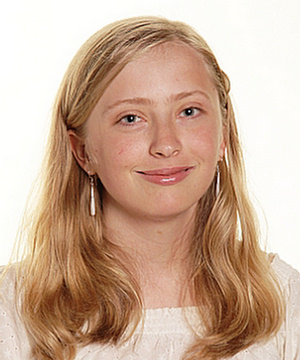 ---
Sport
Climbing
Congratulations to Io Arnold-Clark who travelled to Sydney with 20 other young kiwi climbers representing NZ in the Australian National Youth Climbing Championships. Over four days of intense and exciting competition, Io finished with a 1st place podium in lead climbing (roped) in U16 and an overall 2nd place combined competition result. Io's next challenge is the international Youth World Championship in Seoul, South Korea later in the year. Tino pai rawa atu!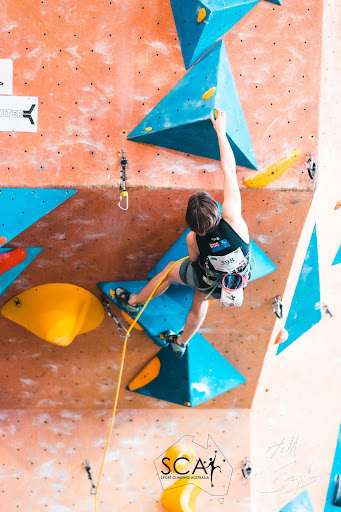 ---
Volleyball
Congratulations to William Rowland, Thomas Gibson and Conory Gulow who will Represent Wellington in their age groups for Volleyball, William and Thomas made the under 17 squad while Conory will represent in the under 19 Squad.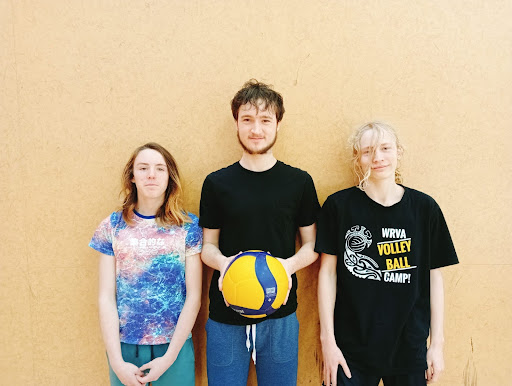 ---
Cross-Country
Amazing achievement from Ava Liang finishing 6th in the Junior girls division in the wellington cross-country 3K Run. Ava ran in a big field of 50 Runners! Well Done Ava!
---
Counselling 
WHS Counselling Comings and Goings 
Wellington High School has appointed a new Counsellor to replace Maeve Stevenson who is retiring after a long career in Education and nine full  years as Counsellor at Wellington High School.
The appointment of Jawahir Ahmed, an experienced counsellor, is welcomed by the current team of Nikki, Gavin and DeNeen bringing the full time equivalent  of three counsellors to the very busy department.
The Department is able to be contacted at counselling@whs.school.nz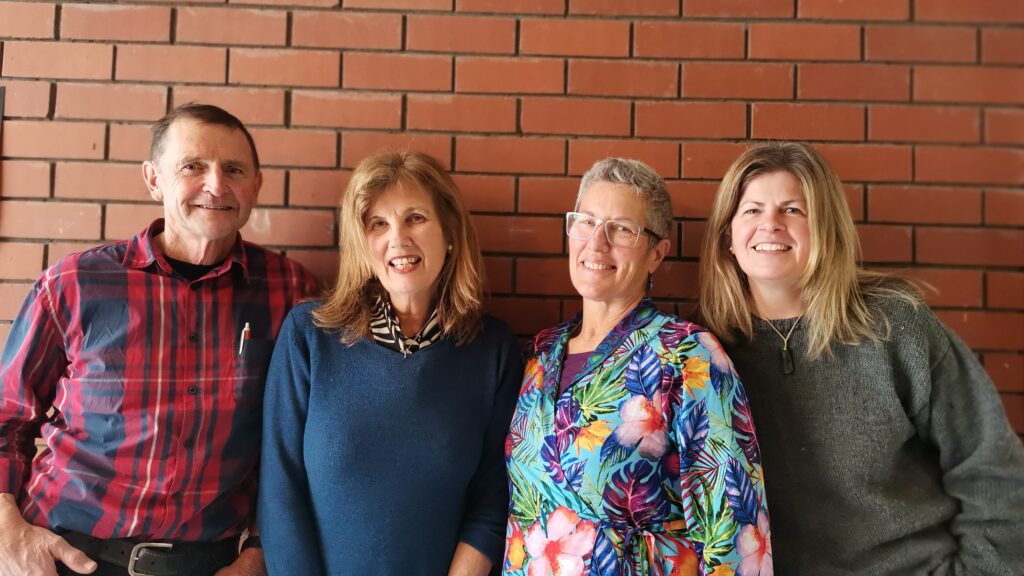 ---
Understanding and Connecting with Your Teenager
Psychology Week is run by the New Zealand Psychological Society (NZPsS) each year to celebrate psychology, psychologists and showcase the practical ways psychology can be used in everyday life. The theme for 2023 is 'Love Psychology' and this attachment shows how this can be useful in connecting with your teenager.

---
'Bagels' by Benee 
Benee has released a new song that uses science to help calm anxiety. The track, called Bagels, was made in collaboration with mental health charity Youthline and Auckland University of Technology neuroscientists. Money from the track's streaming will go to Youthline, a charity which works with young people in Aotearoa.
Listen to Benee's song Bagel's here!
---
Community
Teen Programme at Karori Arts and Crafts Centre
Earlier in 2023 Karori Arts and Crafts received funding from the Karori Rotary Club to start a Teen Arts and Crafts Programme. As a result, they are excited to offer a series of free teen arts and crafts workshops at Karori Arts and Crafts Centre. The first group of workshops begin over the upcoming school holidays in July. A full description can be found on their website.
This is a brief description of each workshop:
Scrap Happy Stitching, 4 July, 1pm to 4 pm  Reclaim textile waste to make unique embroidered works of art.
Mobile photography, 6 July 1pm to 4pm  Learn editing tricks and what makes a compelling composition.
Hand Sewn books, 10 July 1pm to 4pm  Make 5 small books in different styles, including Origami book, pamphlet book, 2 different Japanese bindings, and concertina book.
Granny Square Crochet, 12 July 1pm to 4pm  Granny Squares are a classic first step into crocheting, learn to make a chain stitch, crochet, double crochet, and triple crochet.
---
VUW Matariki School Holiday programme
VUW has planned a holiday programme for students in years 12 and 13 at the School of Architecture and Design and are inviting WHS students to participate. For further information read the document here.