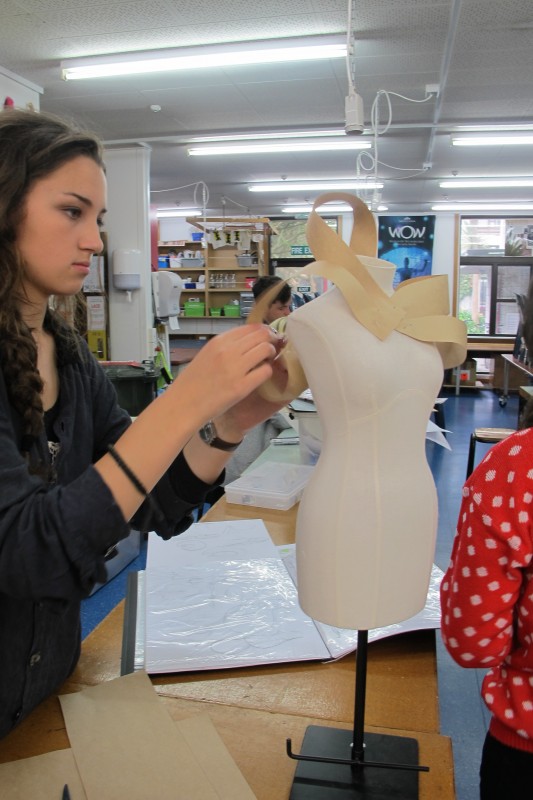 Congratulations to Kaiya Waerea, WHS graduate of 2014, who has been accepted into the world renowned fashion design University, Central Saint Martins, in London. CSM is the worlds leading innovator in fashion education and ranked number one in the world of fashion universities.
This is a outstanding accomplishment as it is the hardest University to get into to study fashion. Gianni Versaces niece who has grown up around fashion, and in some circles is considered coming from royalty, could not gain a place to attend. CSM is legendary for producing superstar designers and has very famous alumni of Zac Posen, Stella McCartney, John Galliano Alexander McQueen, Bruce Oldfield, Gareth Pugh, James Dyson, Jimmy Choo, Hussein Chalayan, and Sarah Burton to just name a few.
These names are powerhouses in the design world and run highly successful self brand design businesses. The Daily Telegraph's ex-editor chief of fashion, Hilary Alexander, (who is also a New Zealander), believes the school nurtures the free-thinkers, the mavericks, the people who think outside the box. Kaiya has all these characteristics.
While at WHS gaining NCEA Level 2 and 3, Kaiya held exhibitions at local galleries, set up her own blog and website to exhibit her work, printed her own t-shirts and products and sold them in local markets. With her part time job money she rented a workshop space in a local building and during holidays ran creative classes in her local suburb for primary students. Kaiya is a name to watch out for, as she is surely a rising star and will be at the fashion forefront of innovation.
The Technology Faculty and her peers wish her well with her future and can't wait to see what she does. Kaiya has proven that dreams and aspirations do not become reality through magic; it takes sweat, determination, hard work and courage.