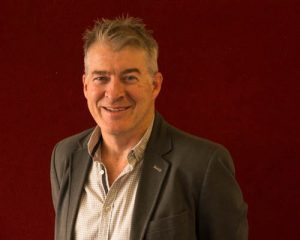 I write at the end of a day when we had our own OUTLOUD Pride celebration in our foyer at lunch. It was wonderful that Grant Robertson had time to drop by and support us and it was nice to see some Wellington College students join the celebration. This celebration and initiative shown by our students follows on from some amazing achievements throughout this term which have been detailed in our weekly wrap-ups. However, I want to restate some of these achievements here.
Since the last time I wrote, Ollie Markwell, Joshua James and Joseph Basham (all year 12) represented Wellington High School and placed third at the NZSS Fencing tournament. Rilke Comer, Rusheen Draper and Amelia Mance (all year 12) managed to beat Hutt Valley High School at Parliament to win the Wellington Speaking Union Senior Premier debate for 2018. This is the third time we have won this competition in the last six years and reflects our growing strength in this area. A few weeks ago we celebrated two wonderful events: Te wiki o Te Reo Māori – Māori Language Week, with wonderful support from our Prime Minister who decided our school was the best place to launch the week; and Environmental Awareness week organised by our very own environmental group Roots and Shoots, which brought none other than Sir Geoffrey Palmer to our school, arriving on the same day as our current PM. You may have read that we have four teams of students who have qualified for the national semifinals of the EPro8 Engineering Challenge. You may also have read that we sent a few students in teams to a recent NZ Programming contest and our year 10-11 team consisting of Will Hayman, Eli Martin and John Shea, placed second. Then there are the sporting achievements with our girls' football, boys' senior basketball and underwater hockey all going to national tournaments in the winter tournament week. Our girls placed 14th, our boys placed 4th and our underwater hockey players were 10th. In addition, our boys' senior basketballers won their senior division bringing home our first championship success in basketball in almost 15 years. Finally, I want to mention two very high achievers. Orlando Chritobal-Mandel won gold in the 50m and 100m breaststroke events and bronze in the 200m at the recent NZSS swimming championships. Sophie Mance, sister of Amelia who was a part of the Senior Debating team, in one week, won third prize in the Year 12 category of the Poetry New Zealand Yearbook Student Poetry Competition, she was selected by the University of Canterbury to attend the WiE CAN Women in Engineering Residential Programme at the University of Canterbury in January 2019, and she became a national finalist in the recent NZ Eureka Science Challenge.
I know I have said this before but I am continually impressed by the wide range of achievements of our students and I feel immensely privileged to be the Principal of this great school.
A majority of our senior students will be preparing for the end of year exams, engaging in thoughtful reflection of their recent school exams and putting into place plans to set themselves up for success when exams commence in about 6 weeks time. If you are able, spend time with your young person and help them reflect on their recent school exams and talk to them about their plans over the coming period of time. To help you with this, reports are now available on the portal. In the upcoming holiday period, encourage them to use the time well to do some study but also encourage them to engage in other positive activities that will take their mind off school and assessment. They need to find a good balance between their leisure time and their study time and there are excellent life lessons to be learned here. When they return, emphasise to them the continued importance of attendance and punctuality in all classes.
You will know that we are making plans for next year already and students have been busy choosing courses. It is a sad and inevitable fact that not every student will be able to choose the exact course or pathway that they want and if this is a concern for you or your student, please talk to us. Our Deans will try and manage this process as well as possible so that students have the best chance of success in the future.
I hope you are able to spend some valuable time with your young person over the school holidays and we hope to see them back, refreshed and ready for term 4.
Ngā mihi nui
Dominic Killalea — Principal