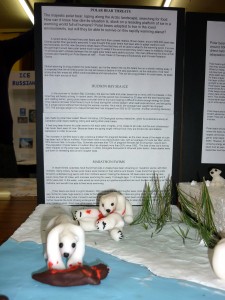 In Year 9 and 10, all students are part of a Tukutahi group. In the 21st century being an effective learner is complicated. As a successful learner you will be working with other young people and your teacher, while you will cooperate with them to discuss important ideas and develop new learning targets. You will be able to negotiate some of what you want to learn and select from a full range of learning tools to do the work. You will connect to the world through the internet in your classroom, gathering a wide range of information which you will analyse and organise to create your own knowledge.
Tukutahi will encourage you to be an active learner, to question and inquire and have your ideas challenged by others. Through this truly interactive process you will develop deep understanding of what you are studying, and this understanding will become the foundation for further work. In Tukutahi, learning is energetic and exciting.
The structure of your classes supports these learning strategies. While being part of a group of 60 students, your most important connection will be a roopu (group) of about 15, working closely with a teacher who will support you, coach you to improve your learning performance and really get to know you as a person. You will enjoy having this close relationship with one of your teachers as you experience a wide range of activities and learning experiences.
How does Tukutahi work at WHS?
 – Connected students
 Students are members of a Tukutahigroup (50-60 students) and a small roopu (12-15 students) for 2 years.
A Dean oversees the year level and works with roopu teachers to ensure academic and pastoral care.
The key competencies outlined in the New Zealand curriculum are at the centre of students' learning.
 Students are encouraged to reflect on their learning through roopu and subject programmes.
Students use ICT to enable learning.
Learning services work closely with Tukutahi teams to support learners and assist with scaffolding learning.
Student voice and co-construction of learning is encouraged.
– Connected Curriculum
Tukutahi teams plan collaborative units of work connected by a common concept or theme.
Wherever possible, the theme is determined by student identified problems or issues.
The nature of each learning area is maintained, lessons are structured around NZC outcomes for each learning area and duplication of skills, knowledge and content is removed whenever possible.
The development of the key competencies is at the core of most decision making.
Key Competencies are grown by developing learning habits.
Guided inquiry and information literacy skill development are key components of curriculum.
Staff use a split screen lesson planning approach to develop a student's key competencies.
– Connected staff
Staff belong to a cross-curricular Tukutahi team as well as a faculty teaching team.
Each Tukutahi team is responsible for up to sixty students, each Tukutahi teacher has a roopu.
Roopu teachers are responsible for both the academic and pastoral care of students.
The Tukutahi timetable has some flexibility built into it so that teachers can support one another, complete collaborative projects and focus on 'learning to learn' as well as key competency development.
Technology, Languages, The Arts and PE/Health connect with learning themes when appropriate.
– Connected Community
Students and their whanau share a school tikanga
 Face to face as well as online relationships with parents and caregivers are encouraged.
'Learning conversations' are held twice a year, as well as subject-specific parent-teacher interviews
Parents are able to access Moodle (school intranet) and the Kamar parent portal (School student administration system allowing you to access daily notices, your student's timetable and attendance data, assessment results, reports, and a secure portal for fee payments) as well as share in the views of their student's learning via Google sites.