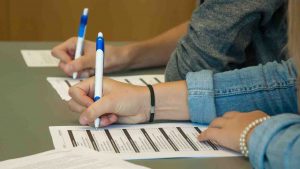 We are calling for volunteers to be Reader/Writers for our students with Special Assessment Conditions in their practice exams.
This year we have over 80 students with Special Assessment Conditions.
The practice exams are being held from Friday 25th to Thursday 31st August.
If you would like to help our students achieve their full potential by being a Reader/Writer, please email tash.stuart@whs.school.nz by Friday 28 July.
Volunteers will be required to complete an application form and undergo a Police Check.  Training and guidelines around being a Reader/Writer can be arranged if required.
If you wish to volunteer on a regular basis to be a Reader/Writer for internal assessments, we would also love to hear from you.