"Students benefit from a wide range of effective, stimulating and creative learning both within and outside the classroom." (ERO October 2010)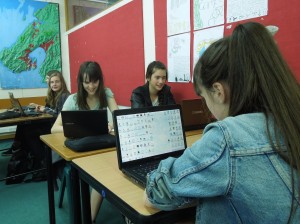 Wellington High offers a broad curriculum with opportunities for both boys and girls to discover their strengths, skills and passion. The New Zealand curriculum is followed and students are prepared for national qualifications.
In Year 9 students are placed in tukutahi groups for core studies in English, Mathematics, Science, Social Studies and Physical Education and Health. These subjects are studied for the full year. In addition, students choose a language to study fromChinese, Japanese, Maori and Spanish and students experience taster courses in the following:
Art
Music
Drama
Maori Performing Arts
Maori Tikanga

Graphics
Information Science
Classics
Digital Citizenship
Digital Skills

Food Technology
Design Technology Workshop
Fashion Technology
Wellington High School Curriculum Focus Group has spent a lot of time reviewing the junior school programme. One of the key changes to come out of the review relates to the way we intend to approach assessment in the junior school.  You can look at the rationale behind the shift and get a brief explanation of the changes in the junior  school in the document below.
Assessment in the Junior School
In Year 10 students continue in their tukutahi group for core studies and choose up to four option subjects.
In Year 11 students must study English and Mathematics, and chose four other courses from the range offered
Year 12 and 13 may study five courses from the wide range of courses offered in the senior school. Year 12 are advised to study either English or Maori.